What fun AC Silver staff had this week, and it revolved around a little (but work realted … tenous link) quiz …
"What Jewel Are You?"
We all took the quiz and found out what jewel best reflects our personality.
Try it yourself using the link below. Don't worry it only consists of nine easy to answer questions, so will take less than two minutes to complete.
Take the quiz here
So, what jewel am I ?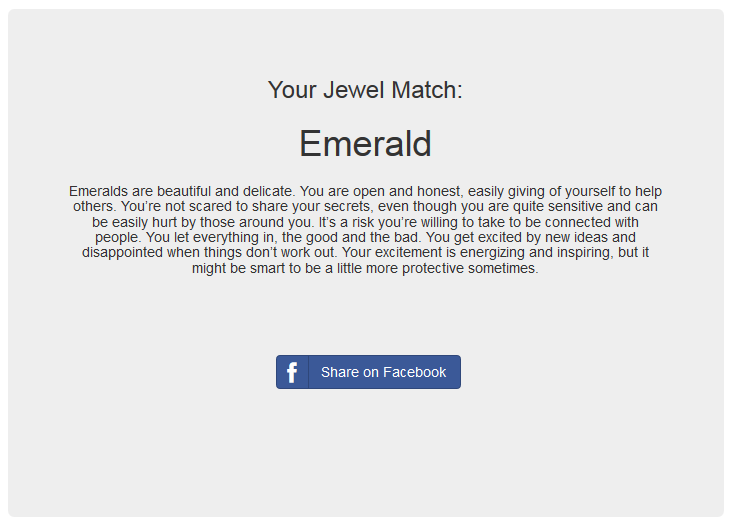 Emerald is also my favourite gemstone,see some examples of why I love emerald jewellery here.
Take the quiz and share your results below. Do you feel it accurately describes your personality? I have to say mine was pretty accurate.
Gemma Tubbrit – Online Marketing Manager
Mini Bio: Gemma has many years experience in online marketing and social media. More recently she has focussed her skills within the more specialised jewellery and antique silver industries.