The main use of the pocket watch was to simply ensure the pocket watch was secure. It could be argued that the pocket watch emerged in the 17th Century, when it became popular to wear watches in pockets. This style grew in popularity when Charles II introduced the waistcoat in 1675.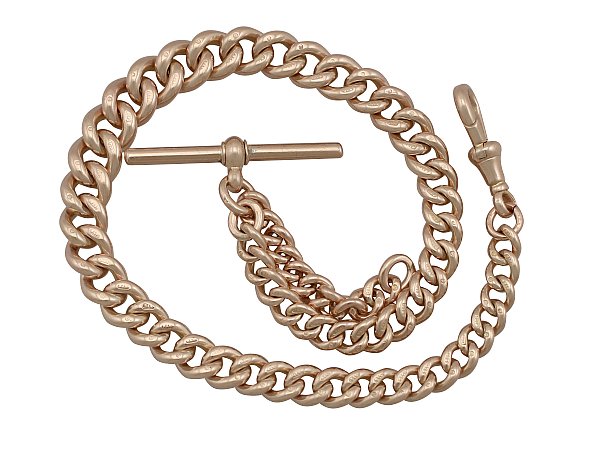 The watch chain arrived prior to the pocket watch. In 16th Century Europe, they were used to secure larger 'clock-watches' to the wearers item of clothing. As the name suggest 'clock-watches' are at mid-point size between clocks and watches. Often the watch chain was worn round the neck, giving the 'clock-watch' a pendant look to it.
Although the watch chain have been in circuit since the 16th Century, the Albert watch chain was introduced much later.
Single Albert Watch Chains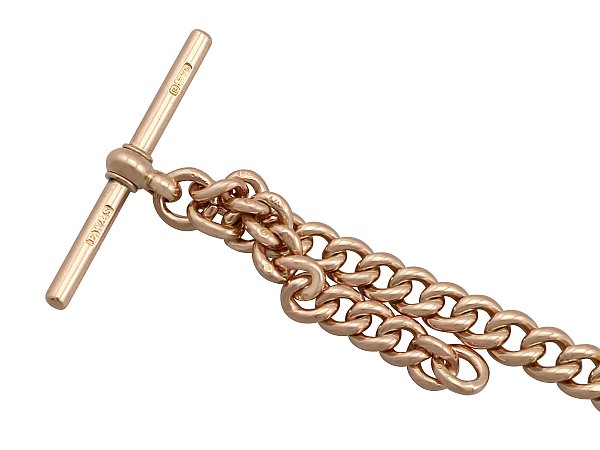 Albert watch chains are named after Prince Albert (1819-1861), who was consort to Queen Victoria (1837-1901). This style of single watch chain has a bar on one end, used to tuck into a button hole of a waistcoat. The other end of the chain has a small swivel clasp that attaches to a pocket watch. The swivel clasp allows the wearer to rotate the watch and keep the chain from twisting. In addition to the chain that links the clasp and the T-bar, there is another, smaller, chain that serves as a decorative drop, whereupon a fob, fraternity, lodge symbols, charm or locket would hang. The smaller drop chain varies in length depending on the Albert chains, and can be connected at different points on the main chain.
Double Albert Watch Chains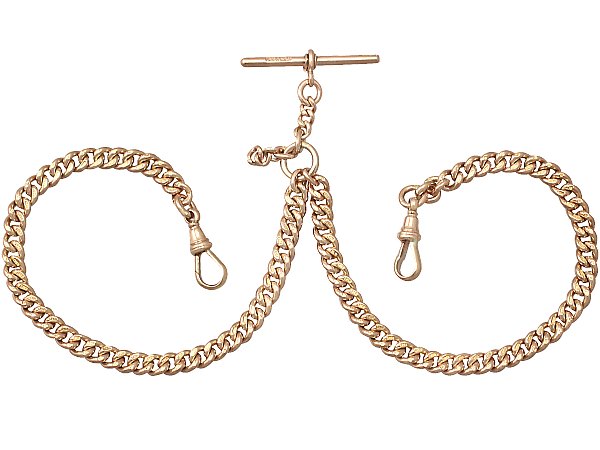 Like the single Albert watch chain, the double Albert watch chain was also named after Prince Albert. The double Albert watch chain is characterised by having two equal lengths of chain attached to the T-bar. One chain was used to hold the pocket watch, and the other was, traditionally, used to hold the watch key to wind the movement. However, in more modern times it would seem that alternative accessories such as a pocket-knife, a compass, a cigarette case, a vesta case, a fountain pen, and for today's gents a USB stick would deem suitable. In addition to the two chains of equal length, as with the single chain example, there is a shorter centralised chain, often referred to as the 'drop'.
Typically, Albert watch chains are worn with a drape in the chain, as opposed to the chain between the pocket and the watch being pulled taut.
During the Victorian era Albert watch chains were extremely popular, it was a must-have accessory for any gentrified male. They declined in popularity with the rise of the wristwatch; however the Albert watch chain remains a symbol of class and wealth.