A quick peek into the past…
Within the late 18th century British East India Company influenced the majority of the Indian subcontinent; with lucrative opportunities available some of the British born silversmiths created their own shops. Some of these were unsuccessful, but many remained in business after India achieved independence in 1947.
The iconic choices…
Today Indian Colonial silverware is highly collectable (and certainly seems popular amongst staff here at AC Silver).
The decoration to these pieces can range from the distinct profuse and interlacing leaf patterns to scenes of figures in traditional attire or animals. In either situation the impressive craftsmanship is indigenous and beautiful.
Some of the grand examples, such as this Indian silver two handled tea tray have magnificent story telling qualities, incorporating farming village scenes alongside the more graphic wild animals. Scenes that may seem alarming at first, but once you look at the whole picture, are quite remarkable.
This is not to say that all Indian designs are intricately decorated; plain examples can be found, yet sometimes can be quite difficult to distinguish as Indian as they may bear no hallmarks. The millesimal fineness can range for these pieces; many fine examples have been crafted in 925 sterling silver.
A happy ending and glance to a bright future…
As with all things everyone has their favourite style, so which is yours? My preference surprised me as I normally would be swooned by the plainer features as I feel they have a more delicate story to tell, but I cannot get over the breathtaking interlacing decoration of this little fella who, to my great joy (and disappointment), was lovingly re-homed in Germany: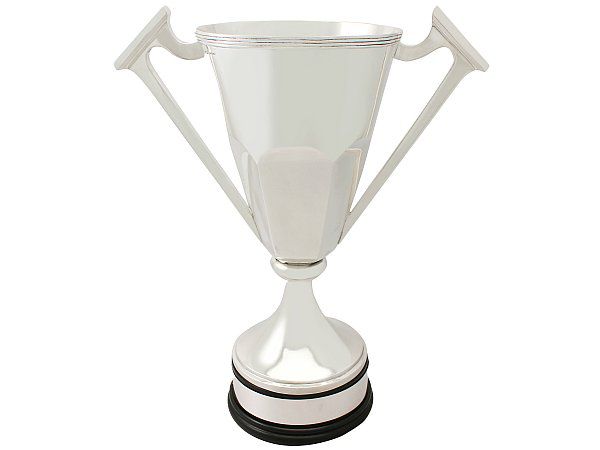 If you have any further questions about Indian silverware, please do not hesitate to visit us at the store or contact us
Rachel O'Keefe-Coulson – Multimedia Executive
Rachel O'Keefe is our 'silver lady' spending her days handling silverware and processing these items for the AC Silver website. Amazingly, Rachel's favourite items of silverware are spoons, for which she has developed a true affinity.