Ornamentally within an office a letter opener is not an uncommon feature, being used as a finishing touch or the creative gift for the administrative/literature minded. A letter opener, also referred to as a paper knife, can be used to not only open envelopes but slit uncut pages of books.
Contemporary television dramas and the more famous ending to Patrick Henry's "Give me liberty, or give me death!" speech, give the letter opener the more diverse use to imitate the act of death by plunging the blade into torsos and chest cavities.
Forming the Initial Idea
With this in mind the hunt for the perfect letter opener can be complicated due to the variety of shapes in which they are crafted: conventionally a blunt plain blade, with additional features such as a decorative handle and even hilt.
Due to the nature and structure of the item many have been known to use a meat skewer as a form of paper knife.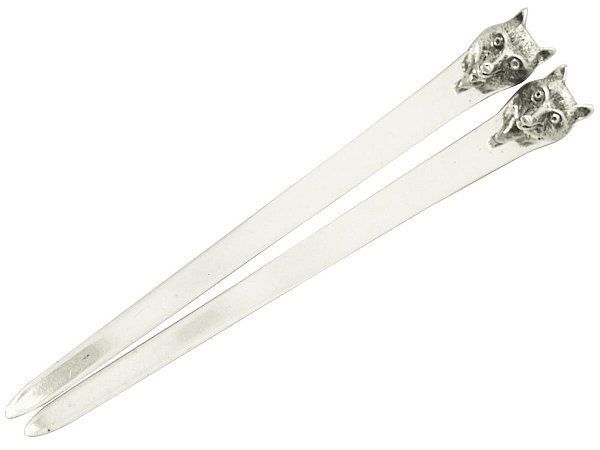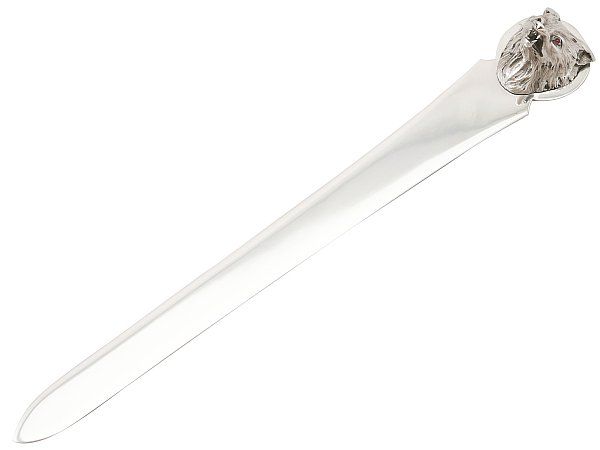 A singular or combination of materials can be used to make each piece unique and ornamental; materials such as wood, metal and even ivory can be used as a core to which further decorate measures can be added.
With the name of paper knife it only seems fitting that a dagger would be created; a blunt blade with a bulbous grip and decorative hilt. This piece is made even more impressive by the cairngorm/smokey topaz incorporated into the terminal. A fantastic item not only as a conversation starter but for those with a younger heart, the ideal accompaniment for prancing around the office declaring "En garde" and "parry".
Crafted from a single piece of silver and then embellished with a textured gilded handle this innovative letter opener takes the word 'ornamental' into a new realm; sitting proud to the desk and taking a feather quill style form, this large piece is a true representation of the iconic style and diverse design of Stuart Devlin's work.
The Final Options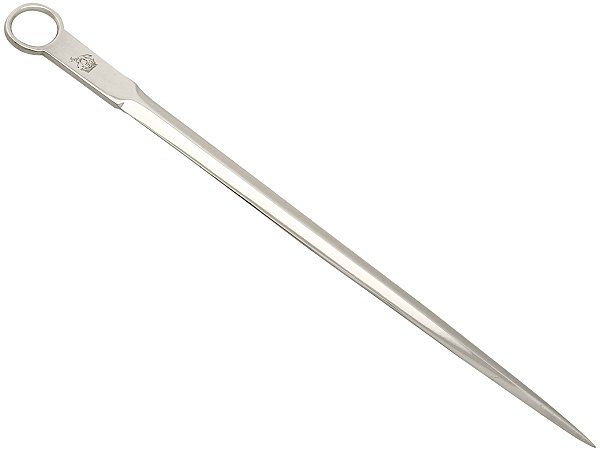 The contemporary world is becoming a fancy gadget filled place, in which most items have been made electronic. The paper knife is no exception, allowing yourself to 'efficiently' open more than one letter at any time and having the contents slowly chewed to oblivion due to an operation malfunction controlling the unstoppable jaws.
Ok, so that may be a little dramatic, but with the antique and vintage alternatives being not only more aesthetic and creative, but also in need of no further resources, I am not sure how the contemporary world can be seen as a valid competitor.
If you require any information about items mentioned here, or wish for some further ornamental office gift ideas, please do not hesitate to contact us.
Rachel O'Keefe-Coulson – Multimedia Executive
Rachel O'Keefe is our 'silver lady' spending her days handling silverware and processing these items for the AC Silver website. Amazingly, Rachel's favourite items of silverware are spoons, for which she has developed a true affinity.