AC Silver mobile store launched
Here at AC Silver we always try and keep up to date with technological changes, this has led to the new release of our 'mobile website.'
What does this mean?
Well for those of you who use your mobile devices to browse and purchase online, then it means you will now be able to view the AC Silver website in a way that is compatible with the device you are using.
How to Access
You don't have to do anything differently to access our mobile website, you will automatically be taken there when browsing on your mobile. You can browse all our stock, look at images all our items, watch our videos and purchase items via paypal.
Feedback
We would love to hear your thoughts about our new mobile website so please browse the store and contact us via email with your thoughts.
Feedback can be sent to [email protected]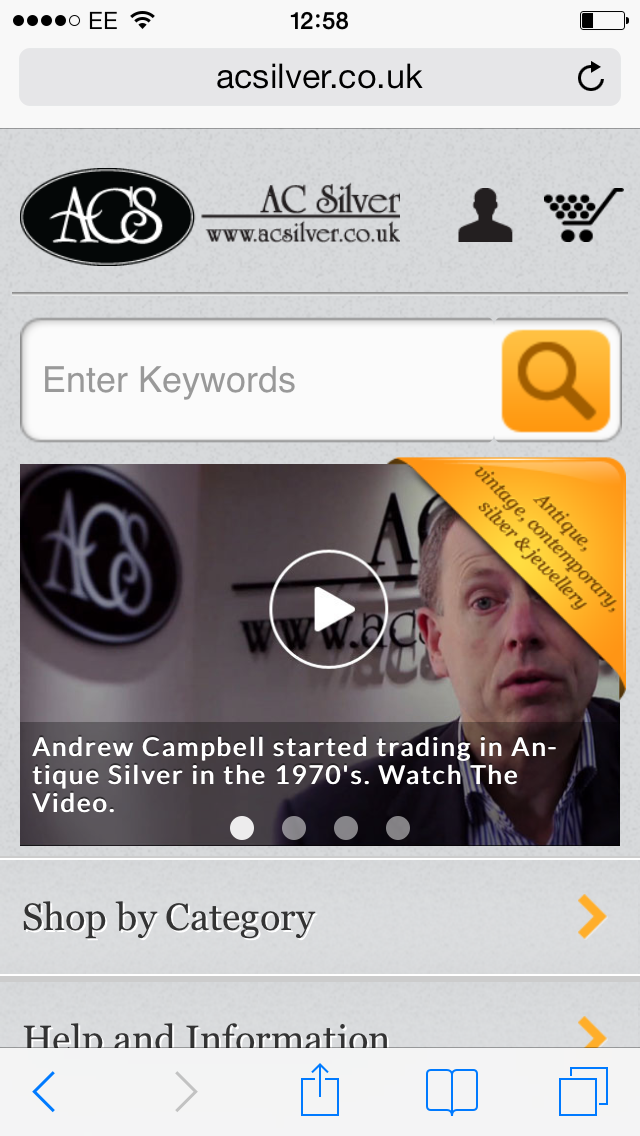 Gemma Tubbrit – Online Marketing Manager
Mini Bio: Gemma has many years experience in online marketing and social media. More recently she has focussed her skills within the more specialised jewellery and antique silver industries.