When it comes to jewellery, why limit yourself to just one piece? Sure the "rule" of accessorizing is always take one piece off before leaving the house, but for my own style rules, I often live by: 'the more the merrier!'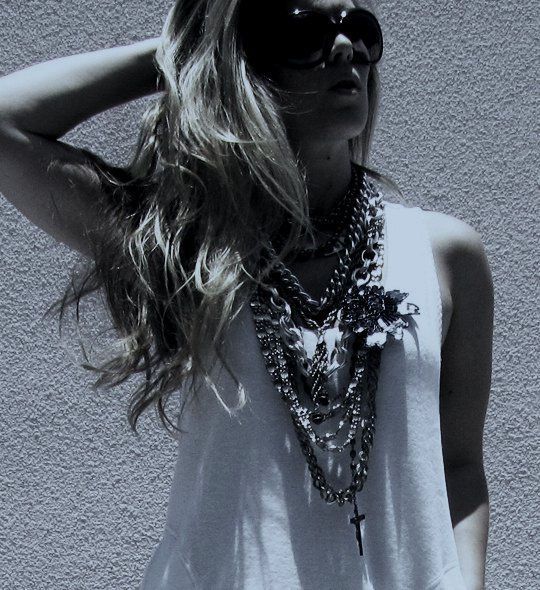 Single, Pairs, Layer or Stack?
Layering necklaces is one of my favorite trends at the moment. I just love the look of stacked up dainty gold jewellery. Every piece can be delicate and minimal on its own, but when layered together, it makes the perfect statement.
Minimalism has fallen by the wayside in favour of pairing piles of new finds with old favourites, thus making Coco Chanel's age-old edict of looking in the mirror before leaving the house and removing one piece of jewellery seem like a thing of the past. The key: Rather than scattering pieces all over the body, stack them, concentrating on specific parts of the body, like the hands, wrists, neck, or ears.
Layering pieces of clothing has been a style must for years, but it's great to see how people personalise their look by layering a selection of their favourite jewellery, from neck pieces to bracelets and rings. To me, there's nothing better than seeing someone's unique take on a classic piece.
The Unique Look
The magic in creating a unique look with jewellery relies on the pieces you select. By combining several short necklaces, or pair with a long one, (or two!), or adding a chunky statement necklace can define the look. Mix metals, shapes, add colour layering. Play with different lengths and visual weight. Achieve your own personal 'statement' through colour, stones and length.
A few tips to get the perfect layout look
Layering Jewellery is an art form – it's about combining the right proportions and styles – LET THE JEWELLERY PARTY BEGIN
Pendants
Start with a short pendant that sits close to the neckline, next add a dainty pendant to add variety then layer something much longer.
Three pendants is a good number to start with.
You can add a choker necklace to create a bolder statement (brilliant for night out).
Layer linear and circular pieces.
Make sure each necklace style is distinct, and that the pieces are different sizes.
Mix textures and metals and add gemstones for a flash of colour.
Combine materials.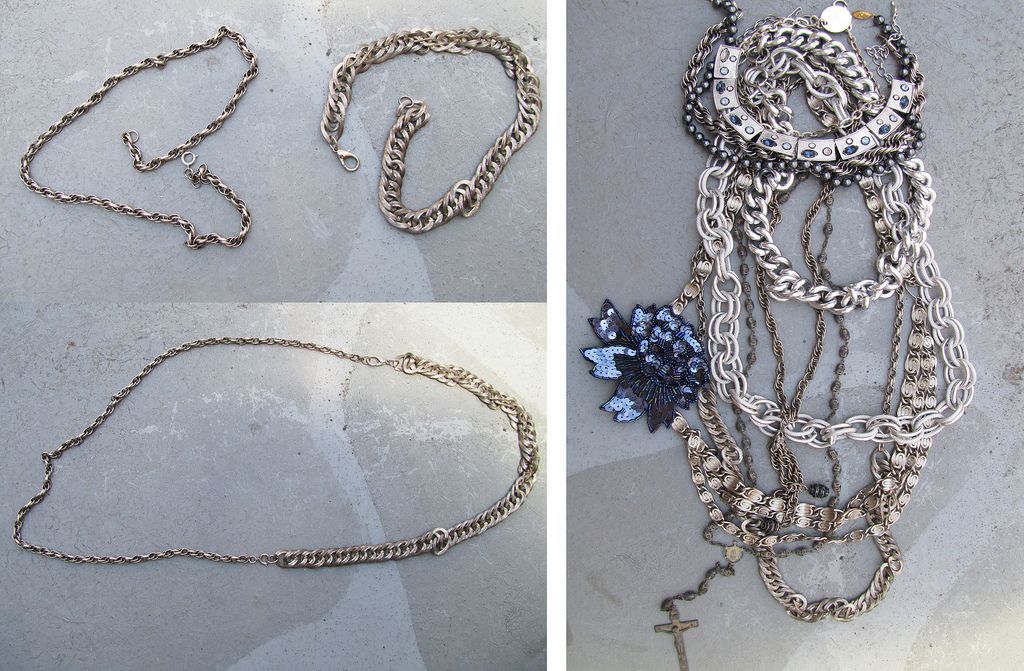 Bracelets and Bangles
Wear the smallest piece that sits lower on the wrist first.
Then add a more dramatic bracelet or bangle – I like a cuff to add a more dramatic look.
Pick pieces that are different sizes and textures.
Mix metals – you no longer have to choose between white gold or yellow gold modern trends let you wear both.
For a thoroughly modern style, pair your silver tennis bracelet with a braided leather cuff or a wish bracelet made from cotton cord. You can also give beaded bracelets a try.
Thick, recycled glass beads will definitely hold their own against a more traditional gold bangle.
Rings
Start with you largest, chunky ring in the centre then move outwards from there with more delicate pieces.
It is cool to wear several rings on one finger SO DON'T BE SHY.
Try adding glass bead and gemstone.
Put it all together … and HAVE FUN!!!
Layering jewellery is one of the most fun ways to show your own style, so don't limit yourself to the same accessories every day. Layering jewellery takes a lot of trial and error so experiment and have fun with it until you find the perfect look. Hope these little helpful hints help.
Images credit of Maegan Tintari of loveMaegan.com
Naomi Jenkinson – Website Jewellery Uploader
Naomi is responsible for uploading jewellery items to the AC Silver website. Naomi has many years' experience in the jewellery industry and has passed the National Association of Goldsmiths Jewellers' Jewellery Education and Training (JET 1).