It makes me sad to even write it but I have to be strong and face it, Summer is over. Sorry, I didn't mean to be so abrupt but I thought you should know……. On a more serious note, it's not all bad, with Summer being over it means it is now Autumn and Autumn, despite the cold, is a wonderful season. Who doesn't like when the leaves turn red and the landscapes become so poetic and romantic?
So, while we wrap ourselves in some warm and comfy clothes what sort of jewellery would be most suitable to wear this year?
Pantone's 2014 Autumn Colour Palette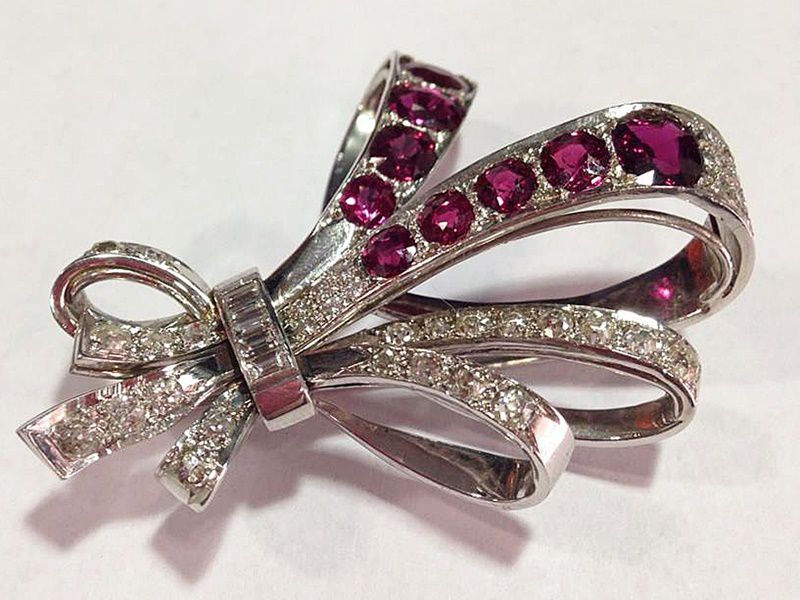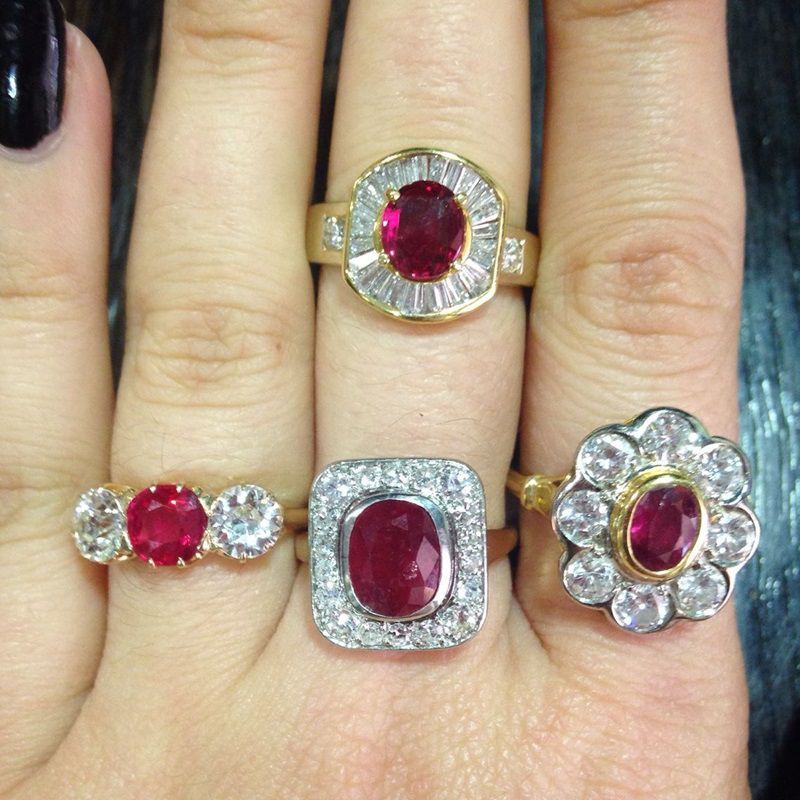 Pantone's colour palettes are an assortment of shades which each season are expected to inspire jewellery and fashion trends for the upcoming season. Let's look at what was predicted as 2014 Autumn palette earlier this year in February. It has been described as "unexpected" and "unconventional". Pantone's executive director Leatrice Eiseman said "This is a season of untypical colours—more reflective of the imagination and ingenuity, which makes for an artful collection of colours and combinations not bound by the usual hues for fall"
Sangria red
This bright and sophisticated shade of red adds a bit of spark to any wardrobe; you may have noticed yourself when shopping how trendy red is this season. Jewellery-wise, rubies and garnets come as an obvious answer.
Purples:
Mauve Mist and Radiant Orchid (Pantone's colour of the year) are also very in this Autumn and again these colours will brighten your outfits right up! How about a piece of amethyst jewellery to accentuate any outfit? Amethysts come in all shades of purple with some being more or less bright therefore more mauve or orchid. You basically can't go wrong with a touch of purple.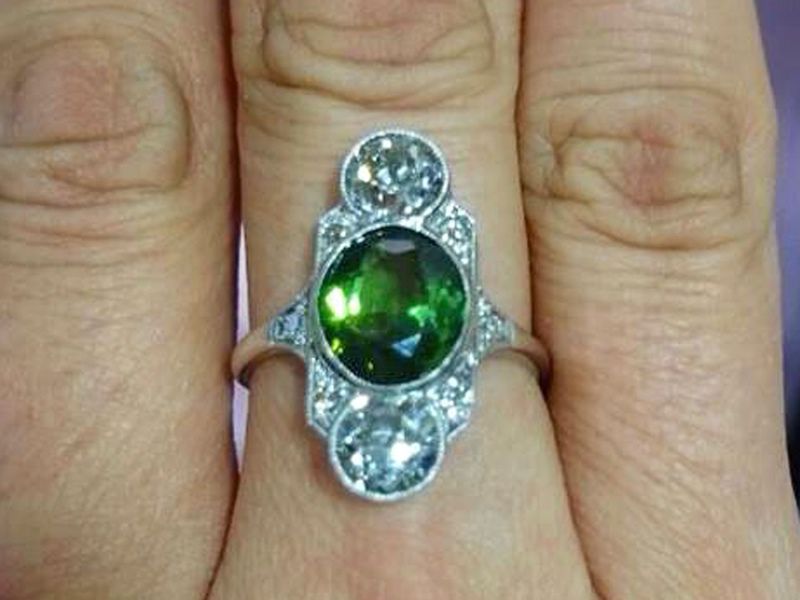 Deep Green:
Green is still a 'yes' this season but as opposed to this summer's green, it is now a dark, deep green called Cypress that matches the purples just like a charm! (Just think 'Wimbledon') The gemstones that possess that shade of green are tourmalines, and we have THE most gorgeous Art Deco style tourmaline and diamond ring coming soon. (I was simply stunned and speechless – which doesn't happen very often – when Mr Campbell brought this beauty to the shop!)
And Making Up The Palette…
Dark blues and aluminiums are also part of this season's palette alongside with cognac which is a bit of a twist to the classic autumnal browns.
What has been happening on the catwalks side of life?
Here is a little selection of some of the themes that have been most seen in the world of designers this season.
Bright Colours:
Just like Pantone predicted in February, one of the keys to the most trendy pieces is colour. If you daren't incorporate bright colours in your wardrobe, accessories, especially jewellery are a perfect, more subtle way to achieve a trendy look.
Fairy Tales:
Van Cleef and Arpels weren't the only ones that were fairy tale inspired this year: Dolce & Gabbana, Alexander McQueen's nod to Game of Thrones, Fendi's take on Little Red Riding Hood and Valentino's sense of ethereal enchantment. Designers all looked to a whimsical and imaginative world for their inspiration this season. A dark, twisted, magical world. I feel like to achieve this look any type of dark Victorian jewellery would work, any type of intricate, twisted floral pattern will help to achieve this look too.
Butterflies:
Designers are feeling the love for butterflies this season (Givenchy, Margerit, Le Sibile…) so how about some butterfly jewellery to achieve a romantic yet trendy look? We have some great butterfly brooches here at AC Silver.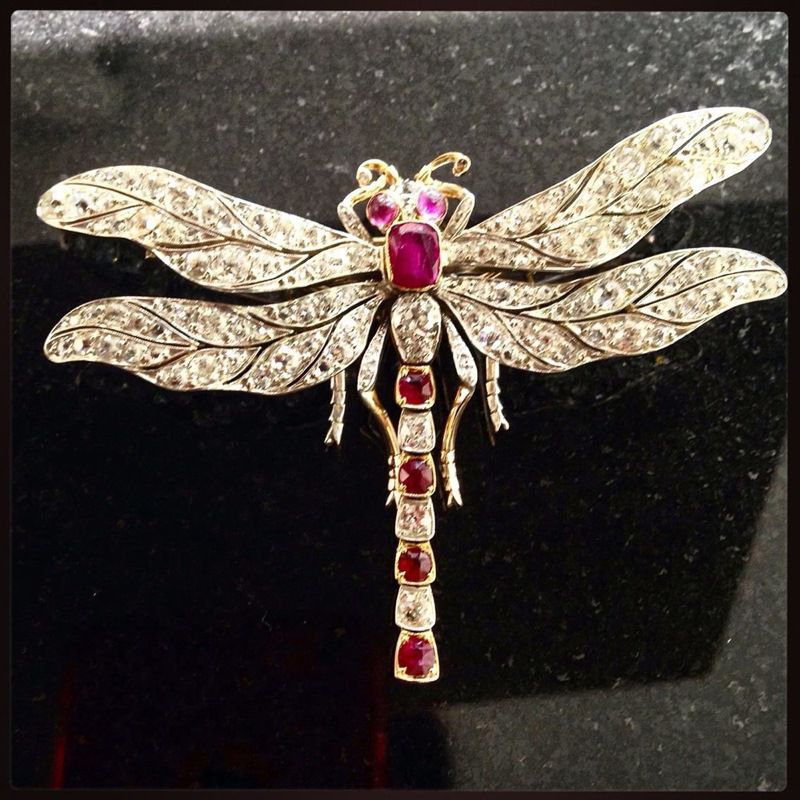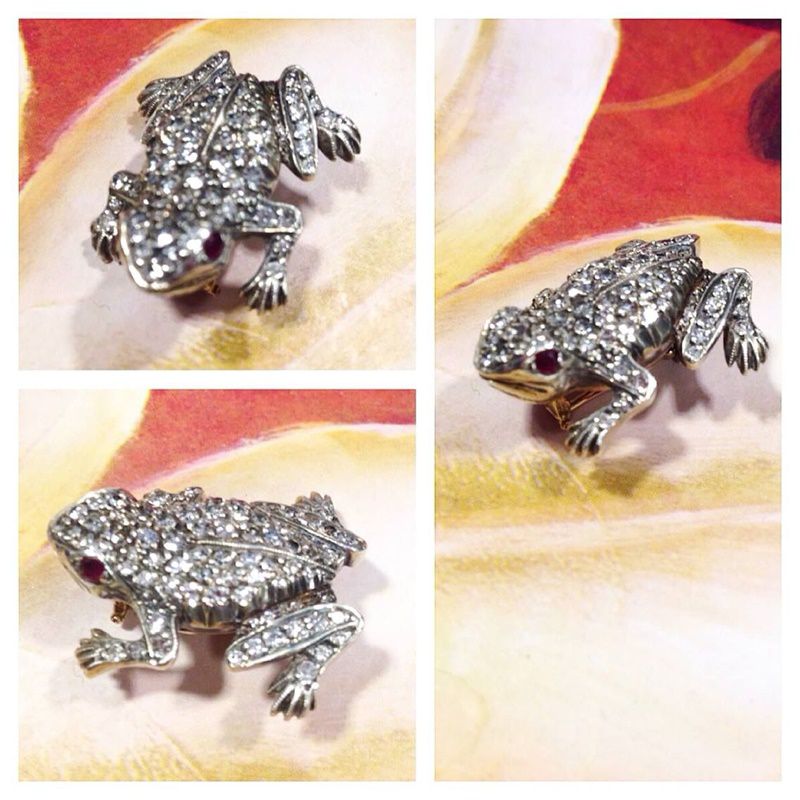 Frogs:
Okay, this may have only been seen with David Webb's $22,000.00 frog brooch but I thought it was worth mentioning because we too have a super cool frog brooch of our own! ("it's not just cool Marushka, it is fine and impressive" I hear Mr Campbell's voice in my head…) look how precious?
Heavy Chains:
Chanel, Victoria Beckham, Christian Dior, Moschino… Heavy chains are all over the designers' world this Autumn! This is a definite, massive GO to chunky necklaces, bracelets …and don't be scared to add up, it's never too much!
Layers – a lot of them!
Capes, throws, shawls, scarves, cloaks, ponchos, anything really – be imaginative! Now here is a trend we are particularly excited about here at AC Silver: not only are capes and cloaks warm and cosy, they also look really cool when worn in the right way, accented with a statement acessory. This is when our AMAZING brooch collection sweeps in and makes the day!
Art Deco/ Retro:
The very respected fashion magazine Harper's Bazaar announced it: Mod Hair is back, the 60s are trendy again! And this includes Retro Jewellery and some late Art Deco style too. Saint Laurent is right on the trend, as well as Gucci, Carven and Valentino.
Women's fashion inspired by men's fashion: So how about cufflinks for women? Why not – after all, if you're wearing a shirt why not accessorize it with some lovely cufflinks? – Break the rules! Who is to decide women should or should not wear something anyway? (feminist rant over now…)
So, this season don't hesitate to wrap yourself in some cosy textiles to face the cold, whilst decorating all these layers with some lovely jewellery! You probably have enough ideas with this long list (I didn't mean for it to be so long but I got carried away…)
Marushka Frandgie – Sales Assistant / Digital Content Editor
Marushka joined AC Silver in 2014 bringing hands on experience in jewellery retail and management in addition to a Master's Degree in Media and Journalism.