As the social media apprentice for AC Silver, and a newcomer to all things silver and antique, I find myself on a rather steep learning curve. When looking at items from the diverse inventory held at AC Silver, I regularly find myself asking other members of staff a lot of questions to help me understand what's what!
A few weeks ago I found myself puzzled as to what seemed to be a wax coil placed inside what appeared to be a silver 'casket'……. 'What is this?'.
Wax Jack
After spending a long time (and I mean a long time) researching online and looking through other relevant sources, I have discovered quite a bit about the wax jack.
It's function:
Becoming popular in the 18th Century, the wax jack was designed to stand on a desk. The device consisted of a stand to hold a coiled wax taper with one end positioned ready for lighting. Once lit, the melted 'sealing wax' was used to seal letters.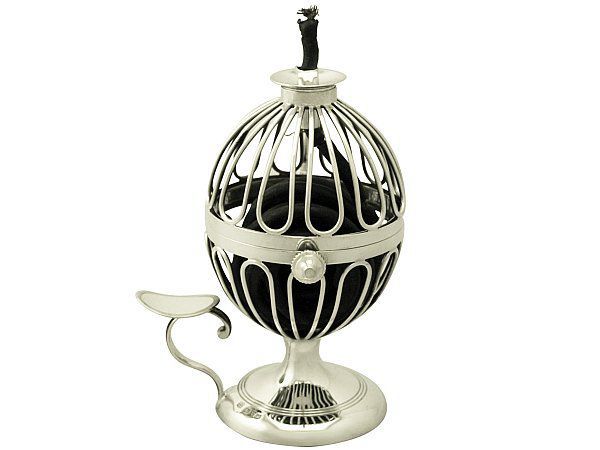 It's form:
The stand contained a central spindle around which a long length of wax taper was wrapped; the open wick end was positioned in a clamp allowing it to burn in an upright position.
Originally the tapers (pictured right in the centre of the item) were made of beeswax and would be around 1/4 inch in diameter. A standard candle would have achieved the same purpose; the jack however allowed the user to employ a thin, and less expensive taper. The wax jack was produced in a wide variety of forms and crafted in different materials such as silver, brass, wrought iron or bell metal. We prefer the silver option of course!
Where and why was it used?
These days wax jacks are most commonly found in England and on the Continent. They are known to have been used in the American colonies, despite being thought of as rarities. Originally wax jacks would have been used by a relatively small number of individuals in the colonies such as senior governmental officials or individuals with a substantial amount of correspondence.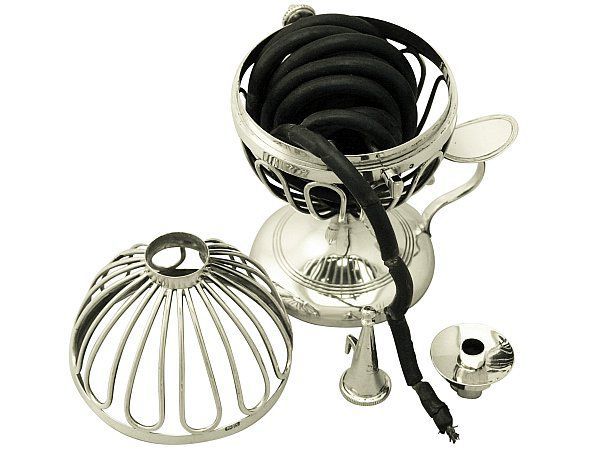 To round things off……
I can imagine people back in the 18th century, in their large offices, placing a personal signet ring imprint in to the wax seal from the wax jack, clearly identifying who the paperwork was from, and securing the privacy of its content in transit. Personally, I wouldn't use a wax jack, as I live in an era where emails and texting are the preferred modi operandi. I can appreciate however the aesthetic appeal of a 'functional' antique, and I've been assured that the wax jack is highly collectable and used by aficionados!
Marc Henderson – Social Media Executive
Our Social Media Executive – Marc will continue to keep the followers of the business entertained on our social media outlets and will assist with developing the brand online.