I love gemstones! I love to study and inspect gemstones. For me, the most interesting aspect of gemmology is the specific qualities held by each of these wonderful natural minerals.
Not all gemstones possess special optical effects, it all depends on their natural formation, millions of years ago. Thanks to human intervention and ingenuity, we have managed to enhance nature's beauty a little more, making it into something extra special.
Where do I start?
Asterism and Chatoyancy (cat's eye)
The vast majority of us have seen sapphires and rubies; they both belong to the same species – or 'family' – known as corundum. Rubies are red corundum, all other colours are sapphires – unless it's a pink-orange, then it's a padparadasha. High quality corundums are transparent to translucent, but if the stone is heavily included, it can appear opaque. Colour is also an important factor when it comes to quality. On this occasion however, it is the inclusions we will focus on.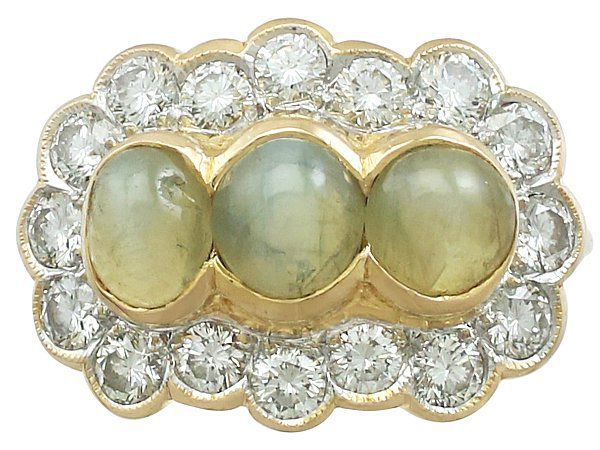 So, how do inclusions help with the asterism affect?
Asterism can also be known as 'star stone', it is a name given to the phenomenon in gemstones that shows a luminous, star-like shape under light when cut in cabochon (shaped and polished rather than faceted like a diamond).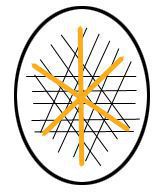 Light is reflected by inclusions within the gemstone; asterism, however, doesn't just happen with any type of inclusion. Firstly, inclusions must be oriented in a parallel fashion like fibres, needles, and hollow tubes (bear in mind these inclusions are minute and are very great in numbers).
As you can see in the image, these inclusions do not only lie parallel to each other, they also occur in three different directions. The stone must be cut in the correct way, and always cut cabochon in order to best display asterism. When a light source is shone directly on top of the cut stone, the line of light reflected back will be perpendicular to the inclusions and will appear as a six-rayed star (see orange coloured lines).
Sapphires in particular can also appear as a rare twelve-rayed star.
Another type of this optical effect is Chatoyancy or cat's eye. This works in the same way as asterism, but the inclusions are always parallel in one direction only, giving a cat's eye effect reflection. This best example of Chatoyancy can be seen in Chrysoberyl.
So, what other optical effect can be seen in gemstone?
Iridescence
There are many different types of iridescence found in different stones, but it is mainly caused by interference and diffraction of light. The result is one similar to the rainbow effect we see on CDs. The tiny grooves around the CD interfere with the light, allowing full spectral colours or iridescence to be seen.
Opals can show fantastic iridescence or, more rightly, opalescence. Opals can show a unique play of colour, the more desirable examples having darker backgrounds and showing shades of violet, through to various reds. Red and orange may not always be seen, depending upon internal structure. There are also different kinds of opals that can affect opalescence – you can see a white Opal here.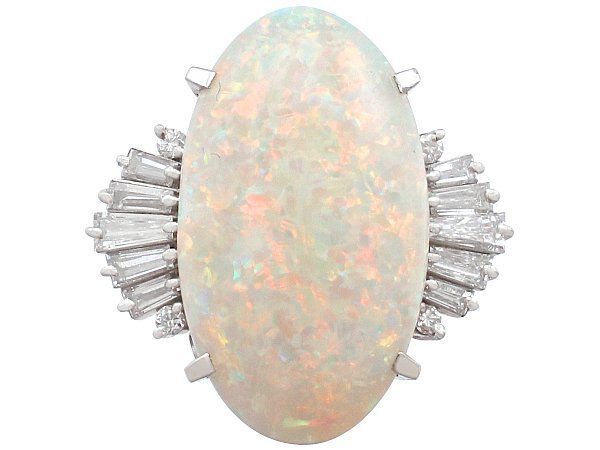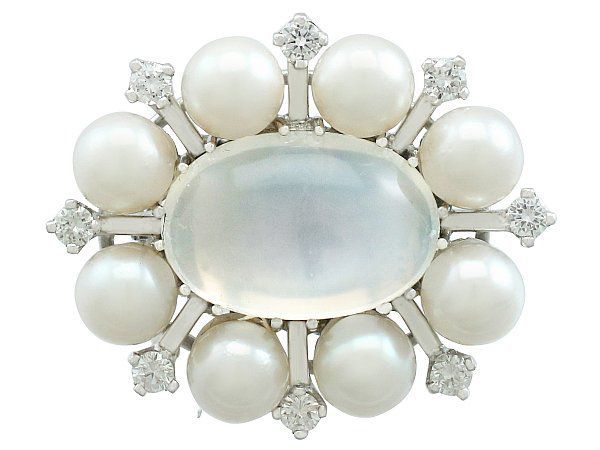 Adularescence is another type of sheen which is connected to moonstones. Moonstones have what is known as twinning planes, and when light is reflected back it appears as a blue hue that seems to be just below the surface. This is also known as schiller, which you can see here.
Labrodorite is part of the same species as moonstone, known as feldspar, which exhibits a type of schiller known as Labradorescence. I have always been amazed by what nature can offer us, from a casual walk in the park, surrounded by trees and blossom, to a trip to the seaside! This world gives us beautiful and amazing things, but nothing captures my heart more than the world of gemstones. If you have a similar affinity to precious gems, you now know the correct way to express their individual allures!
Claire Hall – Senior Sales Assistant
Claire is the Senior Sales Assistant at AC Silver. Claire commenced her career in 1999, undertaking various roles within the jewellery industry in addition to successfully gaining qualifications in the field.