You're going to say, "of course she would say that, she works for a shop that is specialised in antique and vintage jewellery, she can't be objective". All I can say is that I used to work with contemporary jewellery before I started working for AC Silver, so really I've seen both sides and have made my mind up on my own (no pressure from the boss I swear!)
Here are the reasons why antique and vintage jewellery truly is the best:
1. Uniqueness: If you buy an antique or vintage ring you have very low chances of anyone having the exact same item as you, which is lovely, your piece truly is YOURS and represents YOU and only you. If you look on the high street you will quickly notice that the majority of jewellery shops have very similar items; they simply follow trends and the exact same piece may be offered in two different shops and really, where is the individuality in that?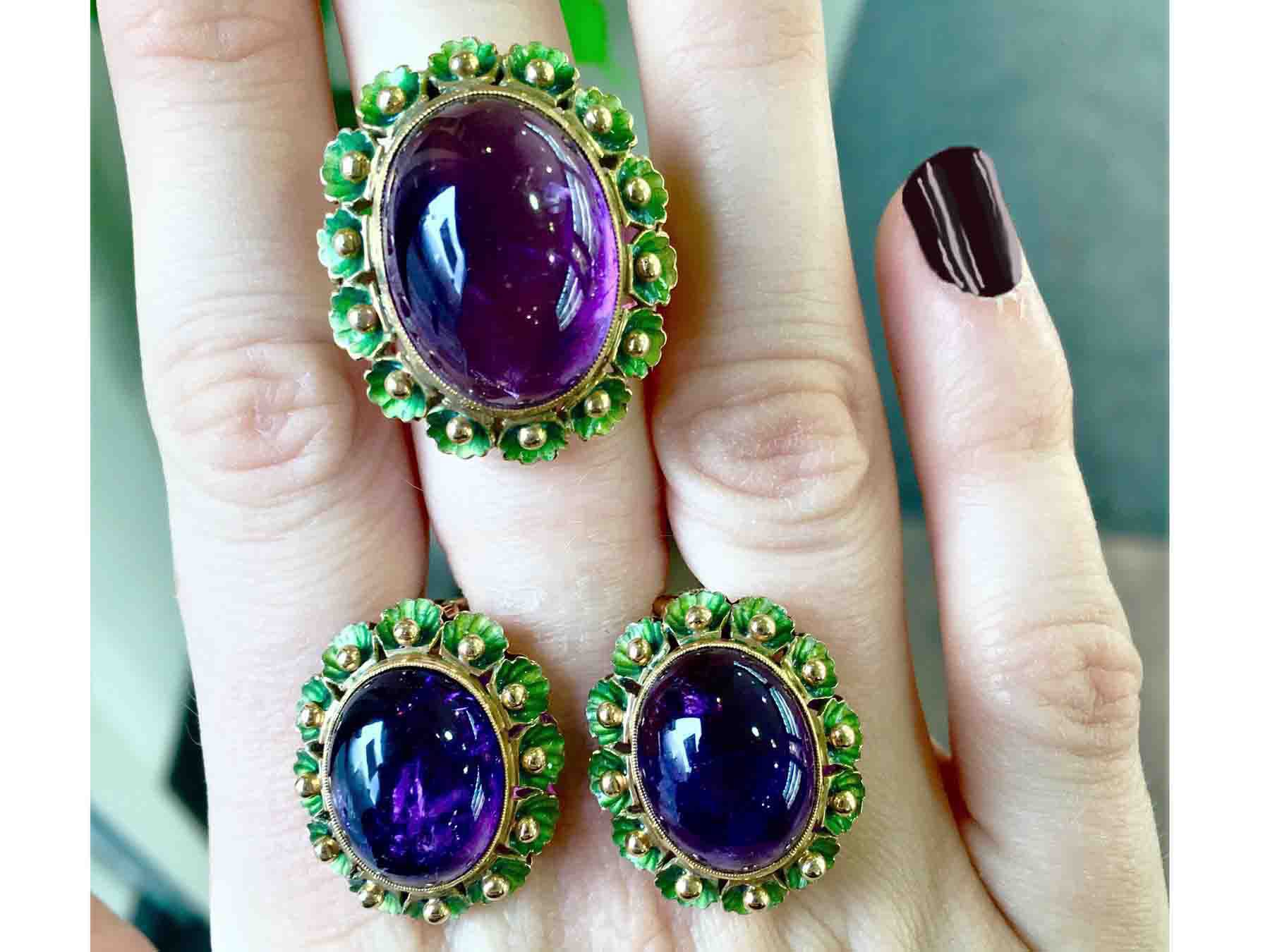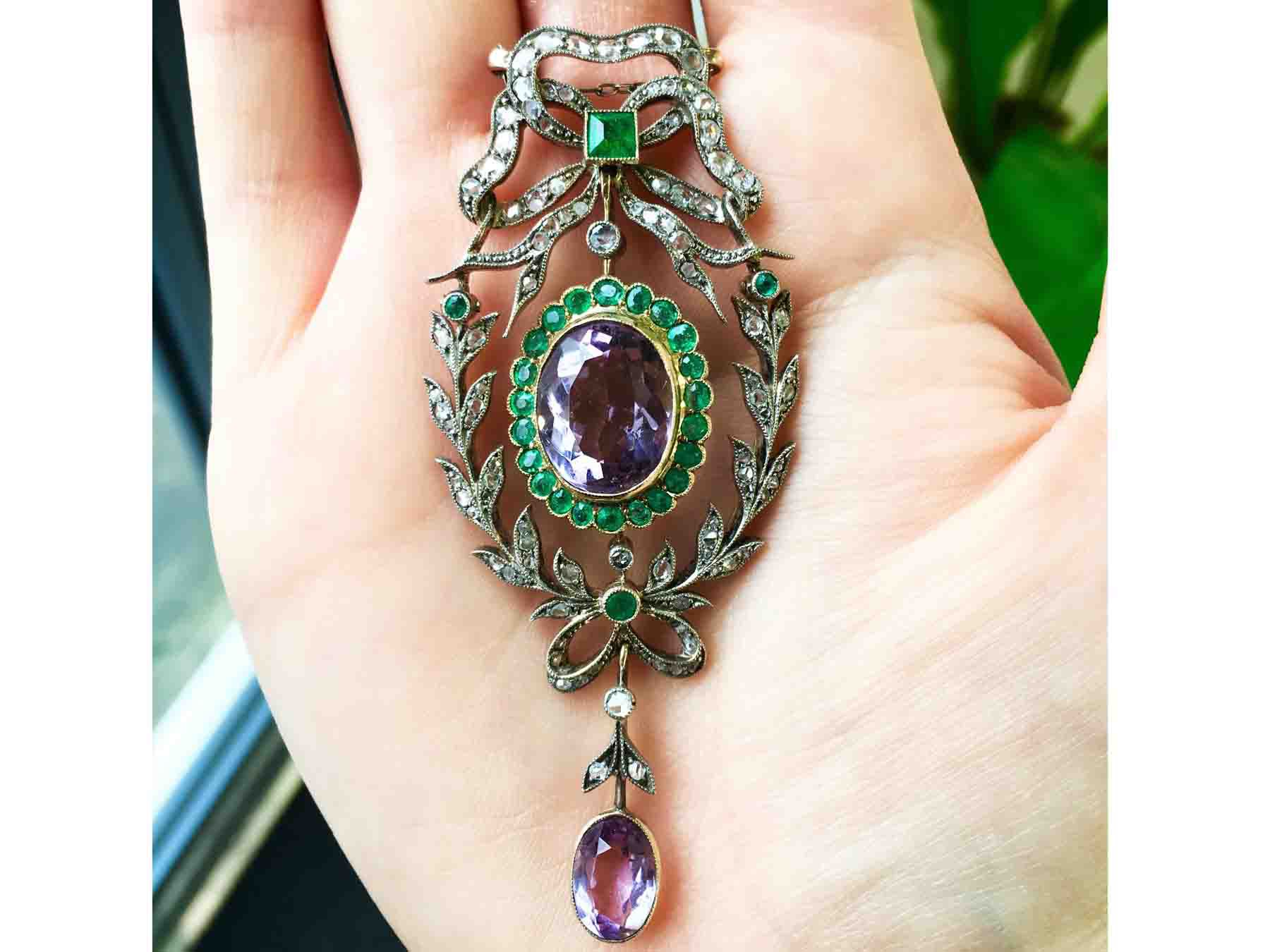 This fabulous antique amethyst ring and earring set and antique suffragette pendant prove this point.
This leads to my second argument:
2. A timeless and classic look: Antique and vintage jewellery obviously does not follow current trends. They are pieces that are still desirable even decades after their creation, therefore you are not taking any chances of them losing value or looking out of trend.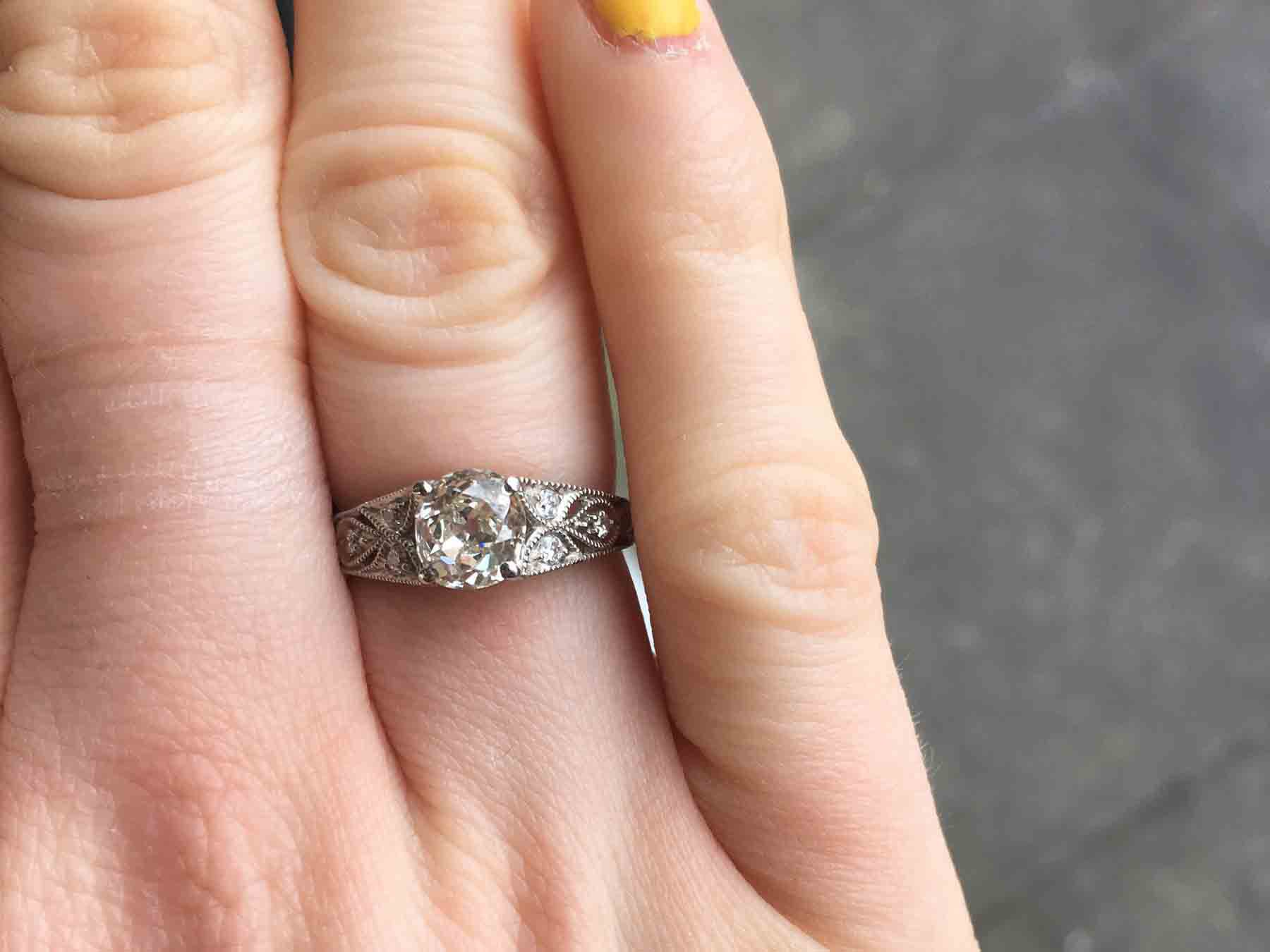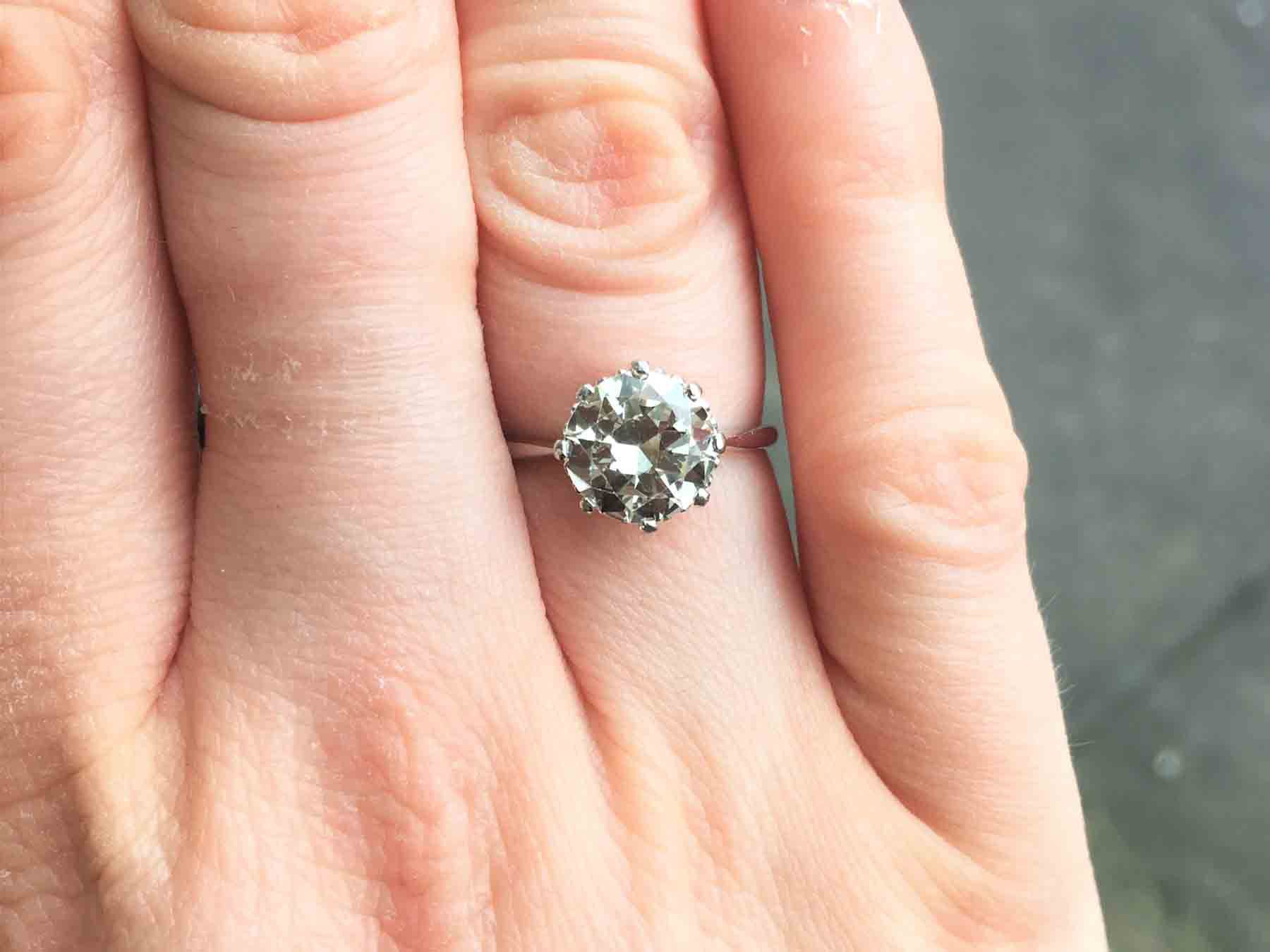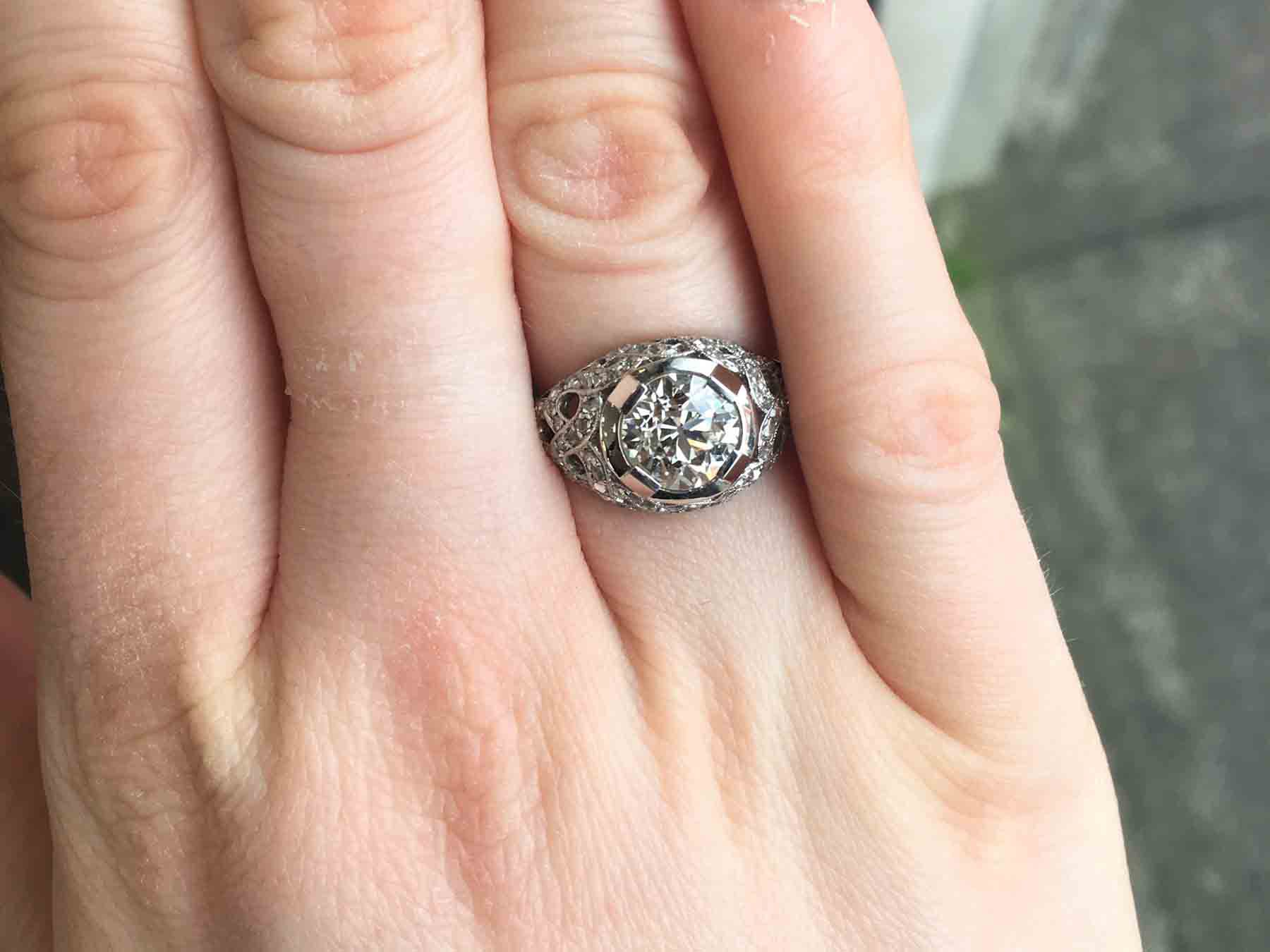 Any of these vintage solitaires for instance would make perfect, timeless engagement rings ( A1149, A1601 and A5800 ).
3. History: Whenever I look at some of our pieces, especially Victorian ones, I think to myself "I wish jewellery could speak, it would be so interesting to learn more about the history behind each piece and the events it has 'seen', the people it has belonged to, the places it has 'travelled to'" . How does an antique French ring end up in the North East of England in 2015? So many tales forever untold that you can imagine and dream about. So many people that have obviously treasured their items. So many presents made and gifted with love over the years. Perfect transition to my next point (I'm rocking the transitions today!):
4. Character: The fact that antique and vintage jewellery is often unique and has a fascinating history behind it gives it that special character, it is interesting and striking. The special character of an antique/vintage piece is reinforced by my next argument: old cuts.
5. The beauty of old cut diamonds for instance is that each facet was handcrafted, resulting in a diamond that isn't as "neat" and "perfect" as a modern one which will have been laser cut. That's what makes antique diamonds even more distinctive. I personally find older cuts softer, giving a diamond or gemstone some sort of delicacy that you may not always find with a more modern cut. In my eyes, the imperfections make older cuts an even more "perfect" fit to an individual. Also, stones are not cut this way anymore therefore it leads us back to our first point: it makes your piece of jewellery even more unique.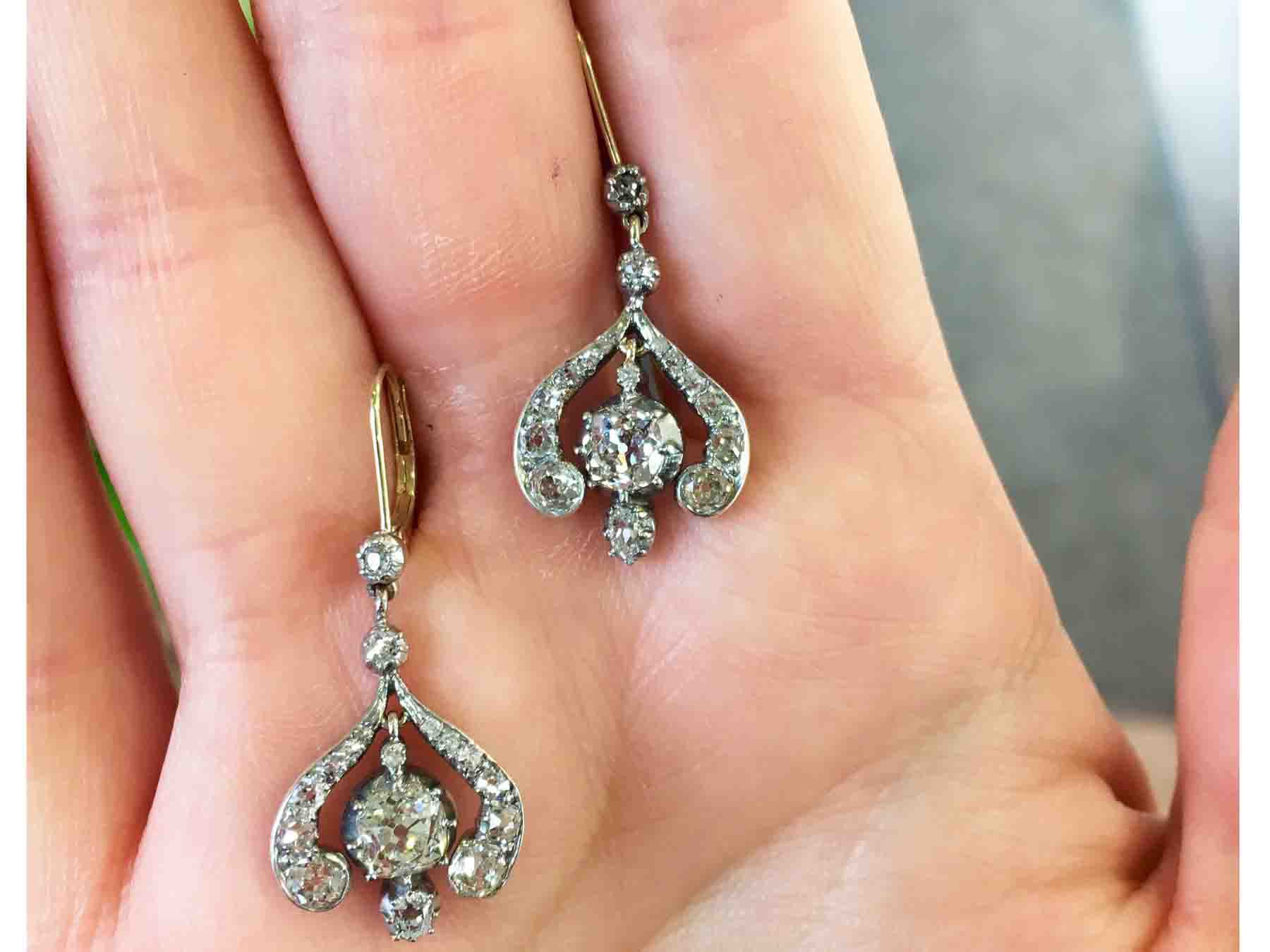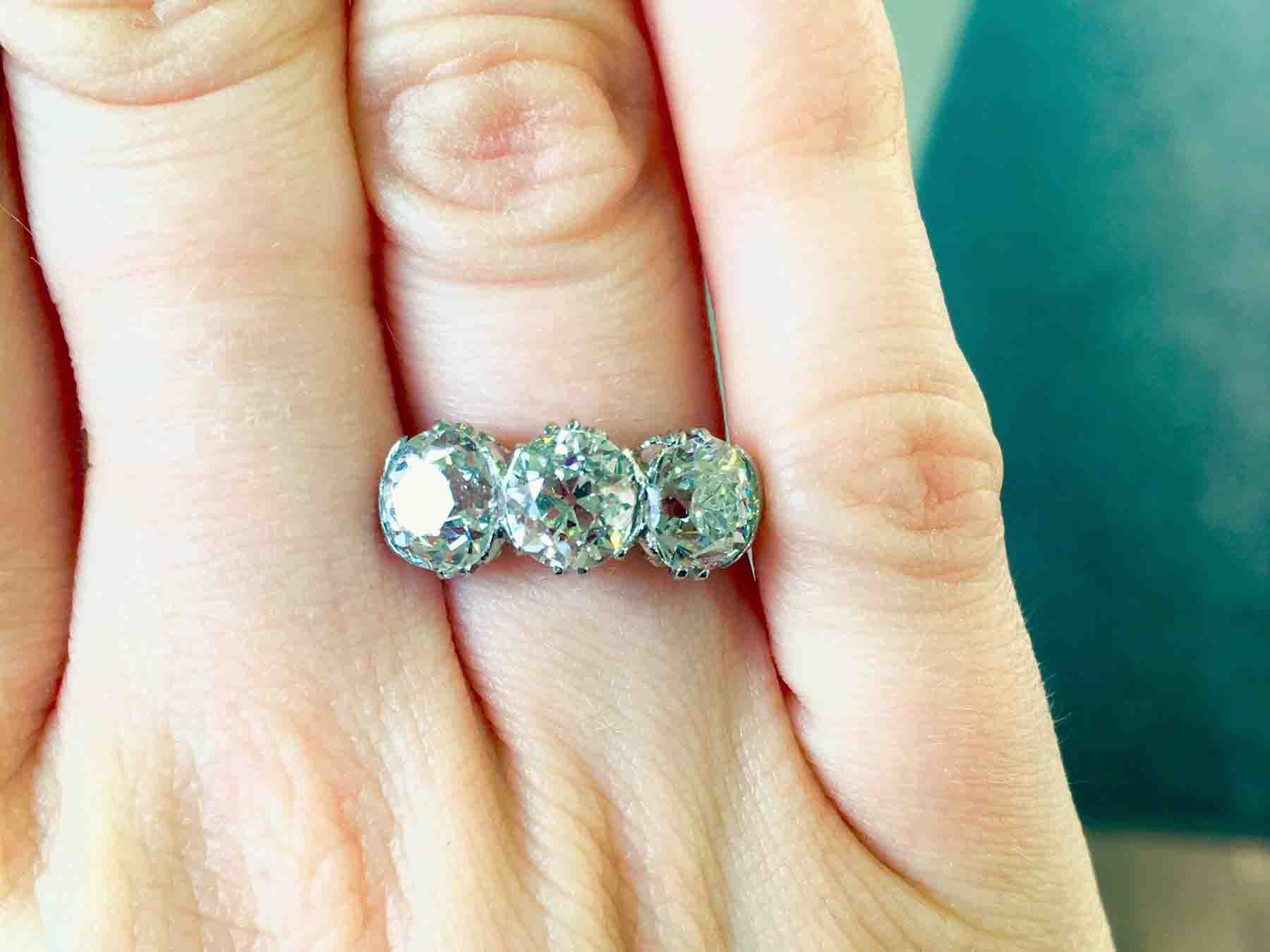 These antique diamond drop earrings and this antique trilogy diamond ring are set with old European cut diamonds and are simply stunning.
6. Amazing value for money: This is a fact – older stones represent better value for money. With the exact same budget you will be able to get a bigger gemstone if you go for an antique or vintage gemstone rather than a contemporary one. Need I say more?
Now do not get me wrong, I still love contemporary jewellery as well and I personally purchase some. However, my point is if I were to spend a substantial amount of money I would rather if it were on a piece that would be more of a classic. A piece that I would see as an investment as well as a treat: that is when antique and vintage jewellery win over modern jewellery for me.
Marushka Frandgie – Sales Assistant / Digital Content Editor
Marushka joined AC Silver in 2014 bringing hands on experience in jewellery retail and management in addition to a Master's Degree in Media and Journalism.