What a dreamy association of words: cocktails and rings, probably two of the most delightful things this world has to offer. The term was born in America in the 1920s during the Prohibition Period, a time when the commercialisation of alcohol was illegal. Of course, this only resulted in some underground parties, and what parties! They were fabulous, over the top parties where women would get to wear their most exciting and glamorous outfits.
With alcohol being prohibited so heavily it meant that people just had to go with whatever liquor they could find, including some not-so tasty spirits. This is why cocktails became so popular; they were the best way to disguise certain alcohols – as people say you know it's a good cocktail if you can't taste the booze! –
So, let's sum it up, women got to go to these fabulous parties wearing their best outfits to drink some delicious cocktails… There is something missing from the picture isn't there?
Of course there is! (Otherwise this blog would seriously lack content!) These 1920s ladies would need some fantastic jewellery to perfect their killer look.
I am a strong believer that the accessories make the outfit: expensive dress but really cheap-looking jewellery and shoes = tacky look! On the other hand 5 pounds dress with the right accessories = very fancy look! So, anyway, enough of my judgemental nonsense, let's go back to business, and by business I mean jewellery OBVIOUSLY! The jewellery had to be magnificent enough to match and even top the exuberance of the outfits and parties, this is precisely when the cocktail ring joined the scene.
The Most Glamorous of Rings
Just like when creating a cocktail the only rule with cocktail ring is that it has to be delicious! You can mix whatever you would like as long as the result is pretty, fun and makes people go "wow!"
Cocktail rings are big, bold and eye-catching, they tend to be composed of a big feature gemstone (at least 3 carats) associated with all sorts of other gemstones, with diamonds being generally involved for the bling factor. Being so big and imposing cocktail rings are not always the most comfortable to wear so they are meant to be worn occasionally: that also helps create their "specialness", only to be worn for exciting occasions.
Crazy, Colourful Rings for Independent Women
Beyond their aesthetic appeal cocktail rings were a symbol of wealth but also of their wearer's personality. With the women's equality movement becoming bigger and bigger (as it should!) the cocktail ring became a symbol of the independent woman; it was indeed a sign of autonomy as it was so obviously NOT a wedding ring – we are MILES away from a classic solitaire or trilogy here! – This independent character was further cemented by the fact that the women chose to wear their cocktail rings on the right hand. It was indeed sometimes referred to as the 'right hand ring'. They would have bought them themselves because you know, women are people who can buy things too! Check this Destiny's Child's wisdom out, from the song Independent Women, how appropriate?
"I've bought it
The rock I'm rockin'
'Cause I depend on me"
NB: If Beyoncé says it it's the truth – Fact
Cocktail Rings of Today
Cocktail rings are still very popular nowadays as they are the perfect statement piece and even though when you go into a cocktail bar no one is dressed as if they were out of the set of the Great Gatsby (they don't tend to look like Leo Di Caprio either, sadly) it is more than appropriate for you to rock your favourite cocktail rings.
If like me you cannot always afford the real deal, it's completely ok to go with some cheaper but still lovely gemstones, no plastic though, don't take it too far guys! If you can afford the real deal, please go for it, let's face it, it always looks better than the cheaper counterparts. – I have one fabulous sapphire cocktail ring, and it brings me joy and happiness every time I look at it therefore it was worth every penny (sad but true story) –
The fantastic jewellery brand Piaget launched a "Cocktail Party" collection in 2009 with pieces such as the Limelight Cocktail Ring and other Mojito and Caipirinha-related rings, all of which are true pieces of art and worth the look (Go Google them now!) We may not have any Piaget jewellery in stock at the moment but we sure have our very own "cocktail rings".
This aquamarine and diamond cocktail ring will make you travel just like a blue lagoon cocktail would, just lose yourself into this beautiful blue stone…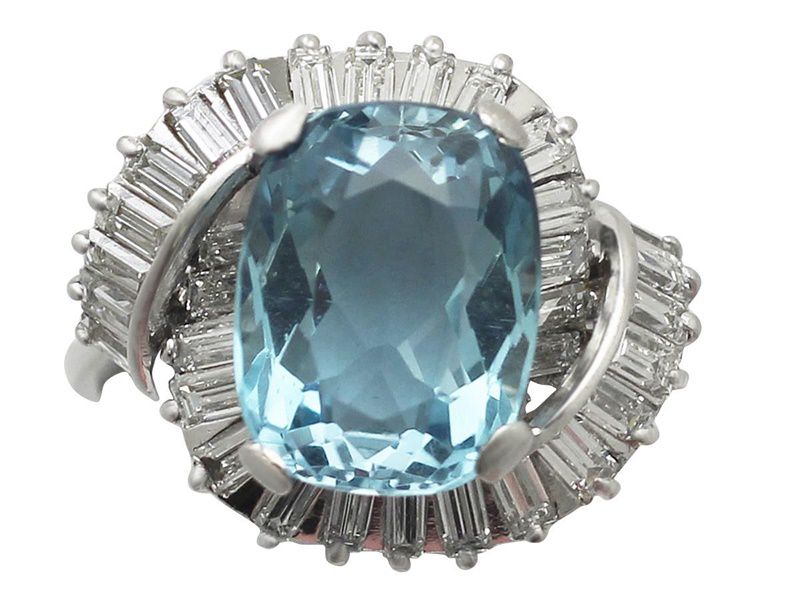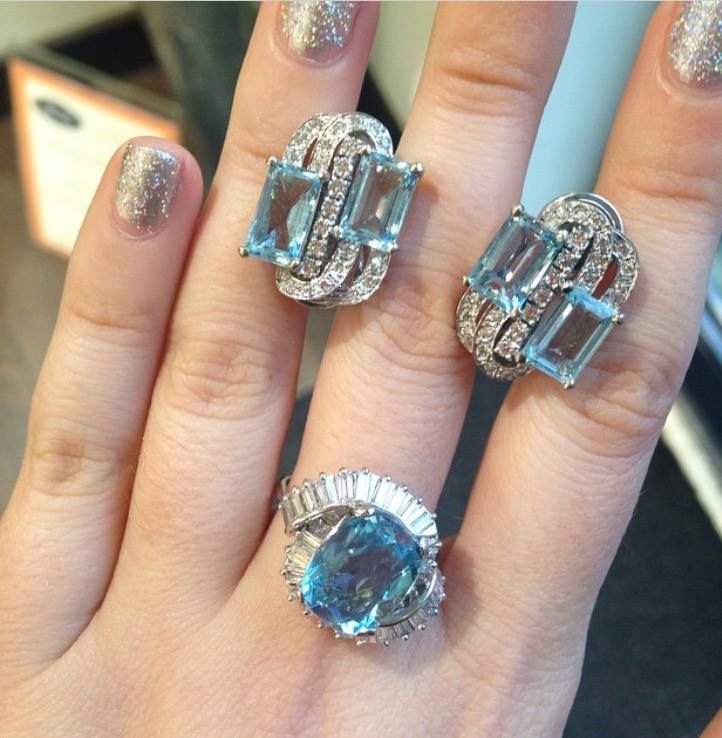 Anyone Fancy a Cosmo?
How amazing would Sarah Jessica Parker aka Carrie Bradshaw have looked drinking one of her famous Cosmopolitans while wearing our ruby and diamond cluster ring? The beautiful ruby will match the cocktail's colour perfectly and the marquise cut diamonds will add this little extra je ne sais quoi (just like vodka does?)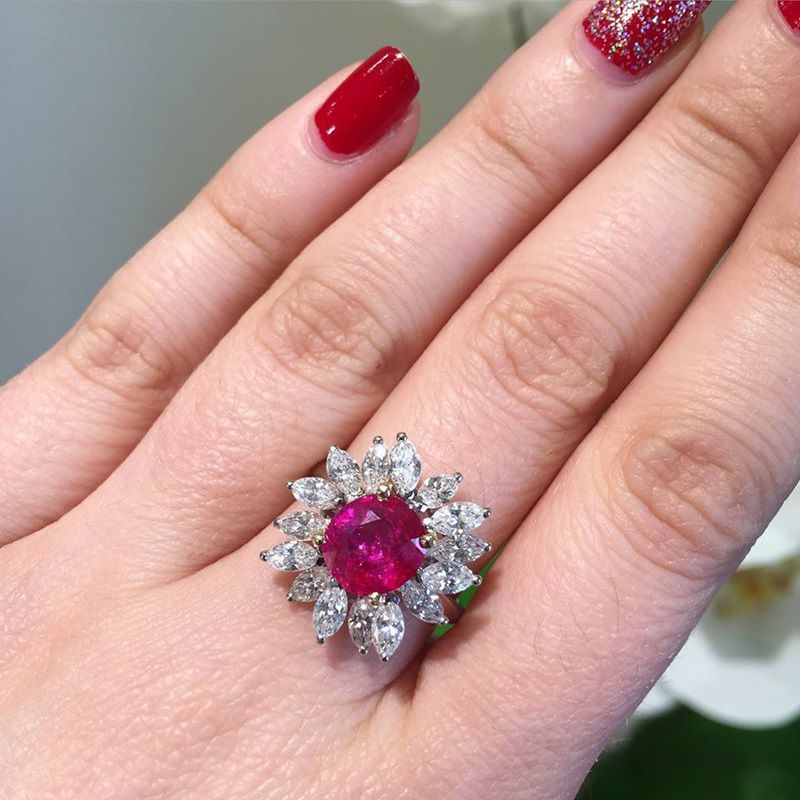 If you like Pina Coladas…
Then you will love this super impressive opal and diamond cocktail ring, the opal's milky texture will be a perfect match to the coconut milk in your very tasty drink.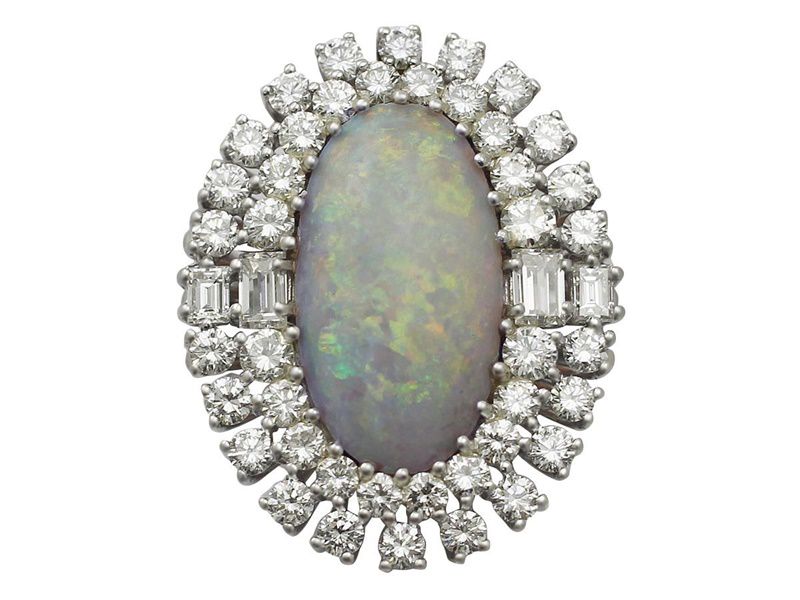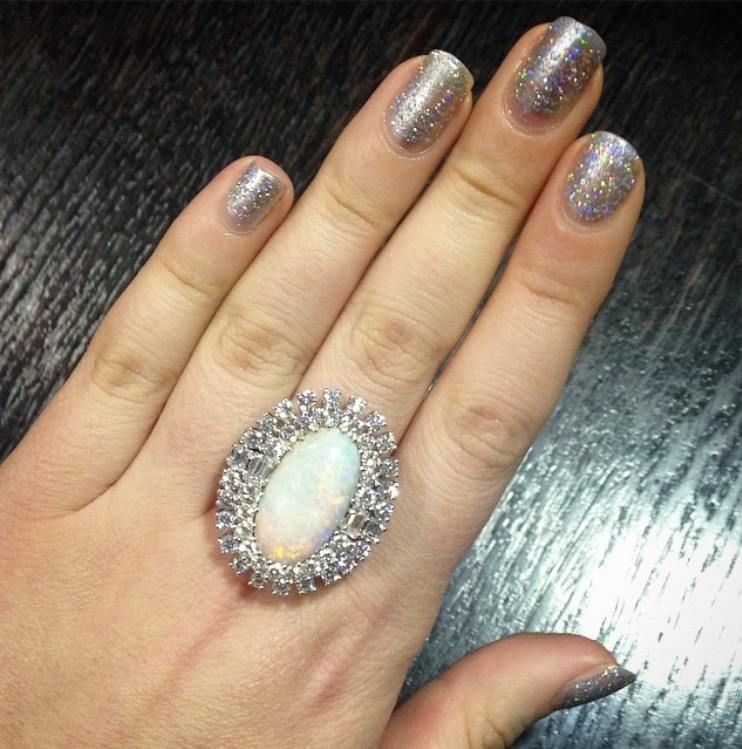 Can any of you think of anymore AC Silver, or of your own rings that could be a different cocktail? We would love to hear your suggestions so feel free to share in the comments or tweet us at @AC_Silver, you can also tag us on Instagram @ac.silver or on Facebook AC Silver.
Marushka Frandgie – Sales Assistant / Digital Content Editor
Marushka joined AC Silver in 2014 bringing hands on experience in jewellery retail and management in addition to a Master's Degree in Media and Journalism.