Ever since I was a little girl I have dreamt of going to New York – I'd watch programmes like Gossip Girl and Sex and the City religiously, wishing I could go and explore this amazing city. Well in August this year, I finally fulfilled my wish and jetted off to the Big Apple to visit my best friend who was interning there.
Now I could tell you about all the amazing things I did, but I don't want to make you green with envy. What you will want to hear about is my visit to the Gilded New York exhibition at the Museum of the City of New York.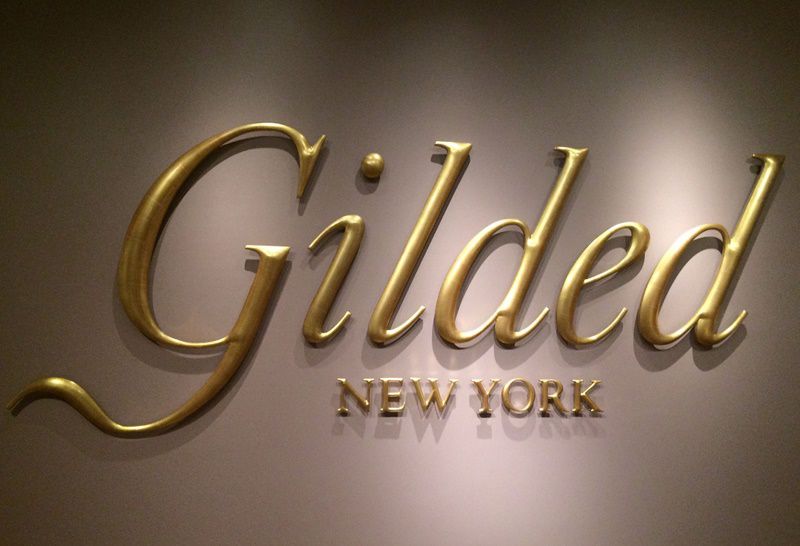 Hosted in the museum's Tiffany & Co. Foundation Gallery, the exhibition showcases pieces from a prominent era in New York history, where its elite class paraded their wealth as they never had before. Famous names such as Cornelius Vanderbilt and Jay Gould were among those who benefited from the sudden rise of industrial and corporate wealth and it was these tycoons who made it so popular to express their elite status through extravagant fashions, jewellery, architecture and interior design; some of which are on display in the Gilded New York exhibition. This was a time when New York was becoming America's corporate headquarters and the luxury retail shops we see today were beginning to pop up along 5th Avenue. New York was for the first time becoming a world famous city to rival London and Paris.
The exhibition houses items from the mid-1870s to the early 20th century. The moment you walk in you feel as if you are being transported back to this period, with the walls decked out in aubergine coloured brocade and housing impressive pieces of art.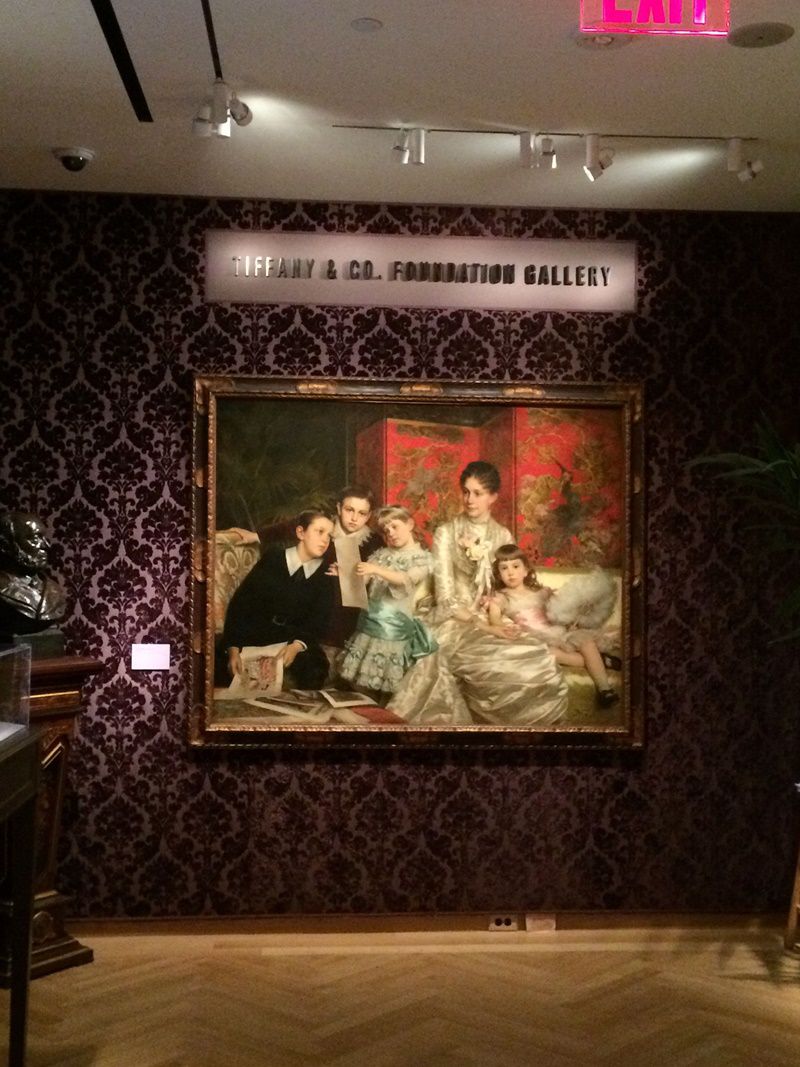 Now the most interesting part for me was obviously the jewellery and silver that was on display. Jewellery cases house a variety of items, from adorned fans, to tiaras, brooches and even an embellished cane; it really brings to life the fortunes the men of this era will have spent adorning their wives with these extravagant jewels. The two most notable designers in the exhibition are Tiffany and Co. and Marcus & Co., who helped establish New York as a city of luxury.
Here are some of my favourite pieces from the exhibition (I'm sure you can see why I picked them)!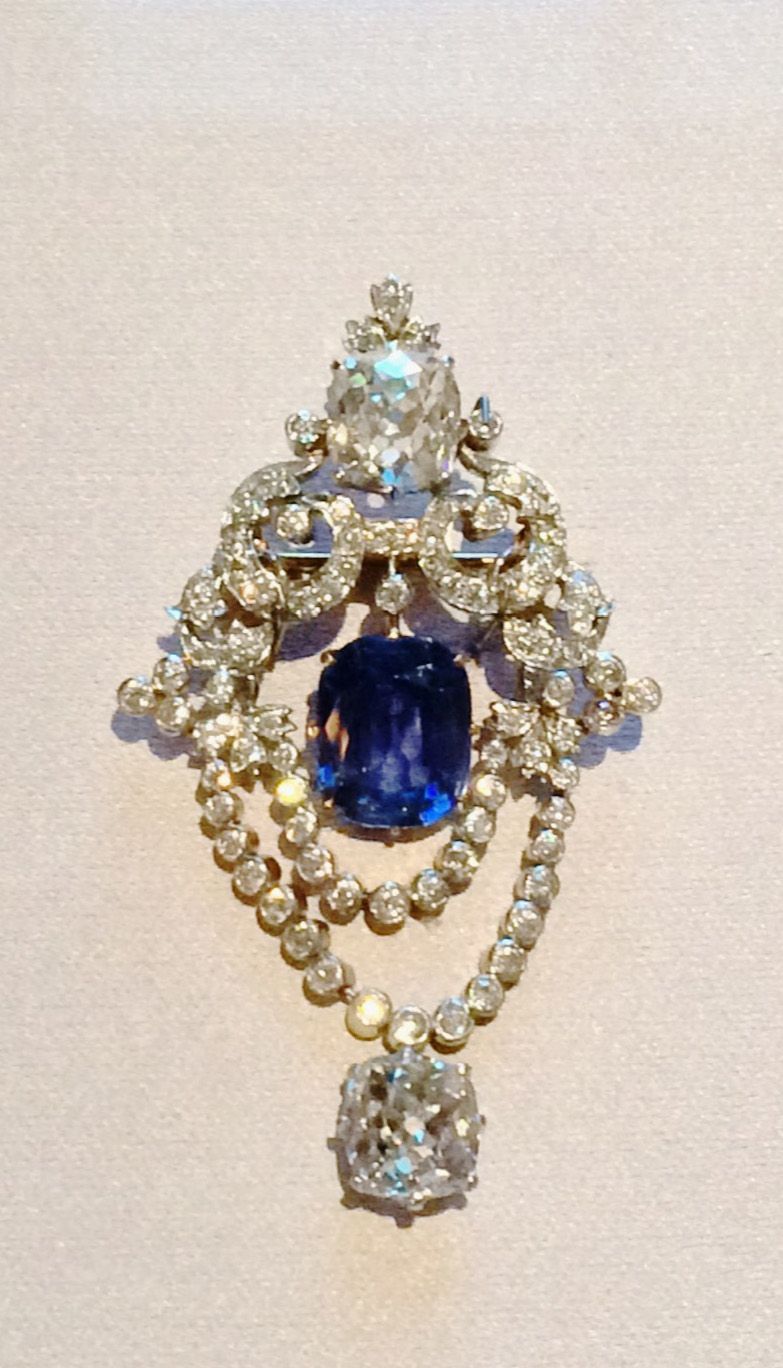 Tiffany & Co. Sapphire and Diamond Pendant / Brooch (Circa 1900)
Anyone who knows me can guess why I loved this piece so much. As a September baby, sapphire is my favourite gemstone and I fell in love with this item as soon as I saw it.
Marcus & Co. Peridot and Diamond Necklace (Circa 1900)
Every person's reaction who I've shown this photo too has been 'WOW' and I think you can see why! You can only imagine the outfit this stunning peridot necklace was paired with and the events it was worn to.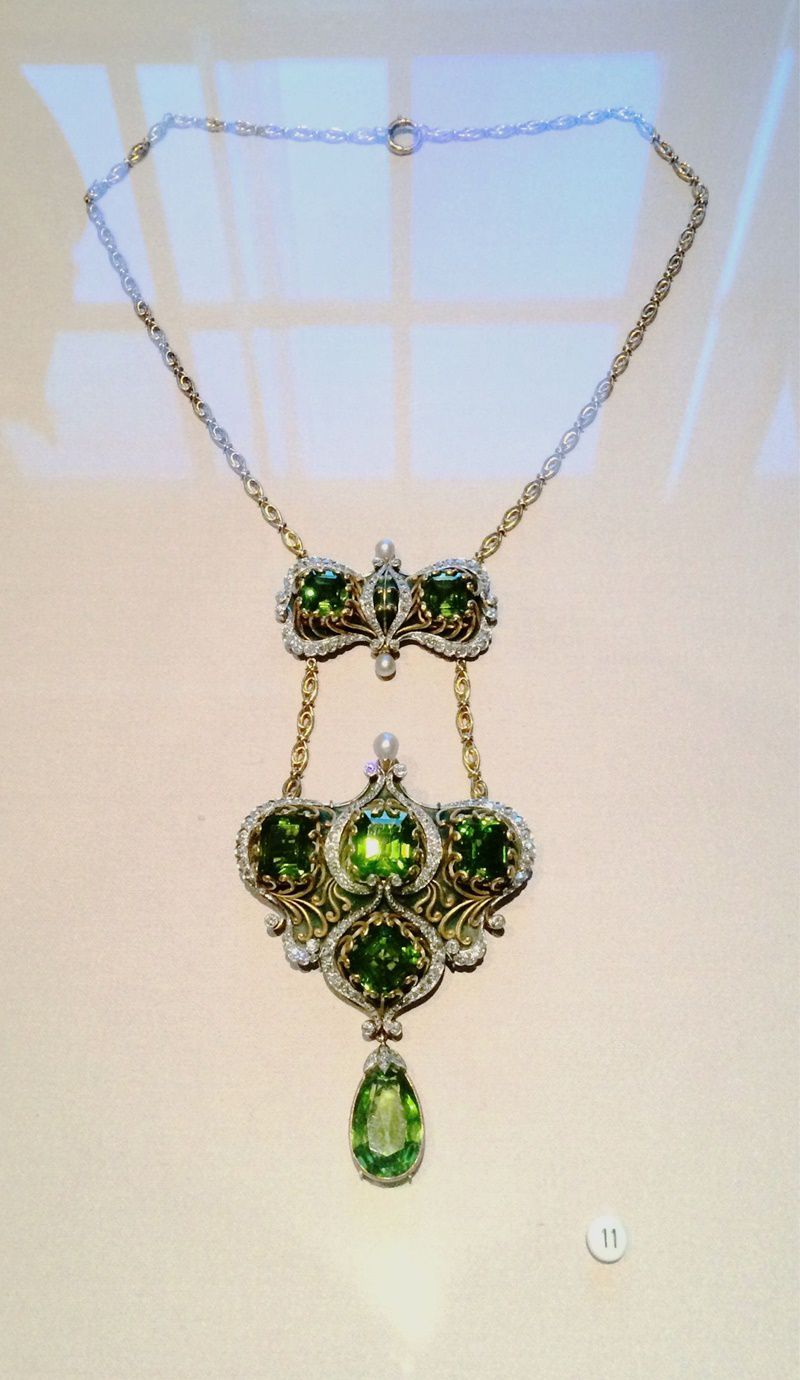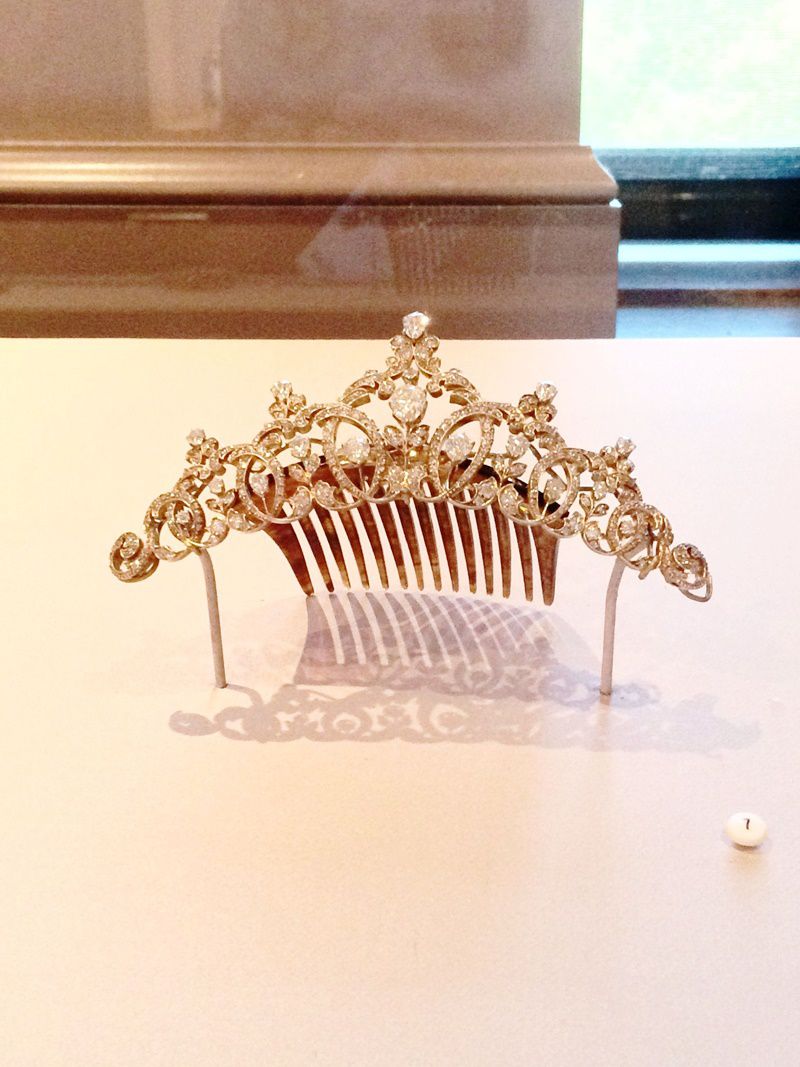 Tiffany & Co. Diamond and Platinum Tiara (1894)
This stunning Tiara was worn by Julia Kemp at her wedding in 1894. The Kemp family encompass the American success story, with Julia's father emigrating to the USA from Ireland, finding his wealth in pharmaceuticals.
Gold Caudle Cup with Cover on Salver. Made by Crichton Brothers (1911)
This piece was even more majestic in person. The detailing and craftsmanship really do speak for themselves.
If you are visiting New York or are lucky enough to live there, then I definitely recommend a visit to the Museum of the City of New York to see the Gilded New York exhibition. Go lose yourself in the decadent world of Manhattan's elite.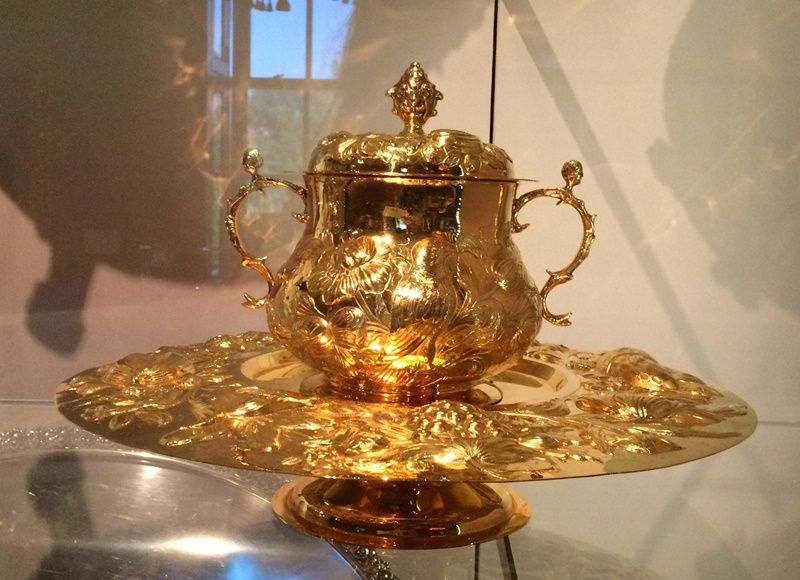 Katharine Biggs – Sales & Digital Content Contributer
Katharine joined AC Silver as part of the retail team, and almost immediately became actively involved in the numerous internet media used to support sales. Katharine brings a young and fresh approach to the business and this is reflected in her blog writing style.