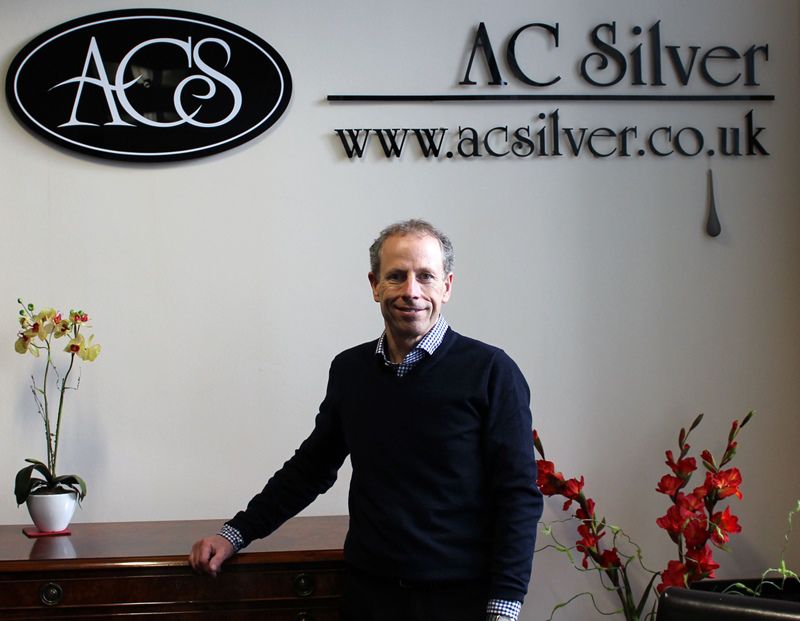 Here at AC Silver we've had an excellent 2015 and we're excited about what is to come next year! Now Mr Campbell is a very busy man but I managed to sit him down for a chat about what he thinks 2016 holds for us, here's what he said…

How do you think the luxury goods market will change in the next year?
Whilst some other businesses have been affected by the current state of affairs in the world, I feel this will actually lead to an increase in the purchasing of luxury goods. People are developing a 'life is too short' mentality and this could lead to people being more inclined to invest in more expensive pieces, such as silverware.

What patterns do you predict for 2016?
Much to the annoyance of my marketing team, the antique silver market is very unpredictable. Because of this it is very difficult to foresee the patterns and trends for the upcoming year. I often find that silverware sales are somewhat erratic, with some customers buying individual items and others purchasing numerous simultaneously. That being said, here at AC Silver I see a steady increase in sales year on year so I definitely see positive times in the horizon.

What must we do as a business this year?
As long as the dealers continue to invest in excellent stock, I am confident that the items I sell will remain as sought after as they are now. The increase in sales in previous years has led to me expanding my workforce and I endeavour to stay up to date with the necessary technological changes to keep my business flourishing. This previous year we have changed all our stock images to white backgrounds, a crucial task in order to remain at the top of our market. This eye for detail will continue into next year and I am confident this will affect sales in a positive manner.

Finally, how has the silver market progressed in recent years?
With 90% of my business now conducted online, the antique business has definitely progressed into the 21st Century. People are now more confident with businesses and the quality of items sold, making them more willing to 'buy blind' as it were. I now ship all over the world and often have these international customers come and visit my Newcastle store if they are over in the UK.
So there we have it – positive times to come at AC Silver! I, for one, cannot wait to see what the next year holds!
Katharine Biggs – Sales & Digital Content Contributer
Katharine joined AC Silver as part of the retail team, and almost immediately became actively involved in the numerous internet media used to support sales. Katharine brings a young and fresh approach to the business and this is reflected in her blog writing style.