When you think of the word 'diamond' you may instantly think of a sparkling, white, bright, shining stone. You may be less likely to think of the colour brown, correct? There are many fabulous examples of jewellery featuring brown diamonds, let us tell you more about brown diamonds and why you shouldn't disregard them so easily when purchasing fine pieces fo jewellery…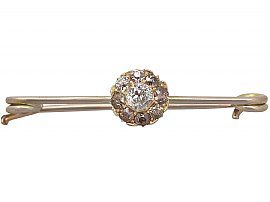 Originally, brown diamonds were set into rings by second-century Romans and were the earliest fancy diamond to be used in jewellery. However in modern times, brown diamonds have been considered less attractive than their bright white counterparts, until their popularly catapulted in recent years, due to the increase in Australian jewellers setting them in jewellery and referring to them as 'cognac' and 'champagne' diamonds. More recently, Le Vian trademarked the 'Chocolate Diamond', and these gemstones are now more popular than ever. Prior to this they were sometimes used in jewellery to offset the whiter diamonds, often being using as the outer layer of a cluster, as is shown in our impressive antique brooch (pictured).
The Origin of the Brown Diamond
The origin of the brown diamond has been studied extensively with the main cause thought to be due to nickel impurities and lattice defects accompanying plastic deformation. Many of the diamonds found in Australian mines are brown, and before the opening of the Argyle diamond mine in 1986, these were solely used for industrial purposes.
Around 35 million carats of diamonds are mined per year in Argyle and 80% of these are brown. This is a huge amount of diamonds that, prior to the marketing strategy changes that took place in the 1980s, were considered worthless for jewellery.
Whilst they may be less popular than white diamonds, there are some spectacular brown diamonds in circulation, the biggest being the Golden Jubilee Diamond, which is also the largest diamond of any kind in the world. Found in 1985 in one of De Beers South African mines, the original rough stone weighed 755.5 carats, before being cut into the 545.67 carat diamond we see today. The diamond was bought from De Beers by a group of Thai businessmen and gifted to King Bhumibol Adulyadej of Thailand on his 50th coronation anniversary.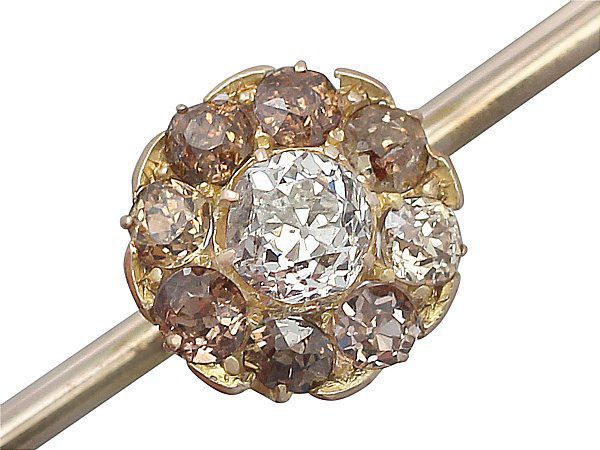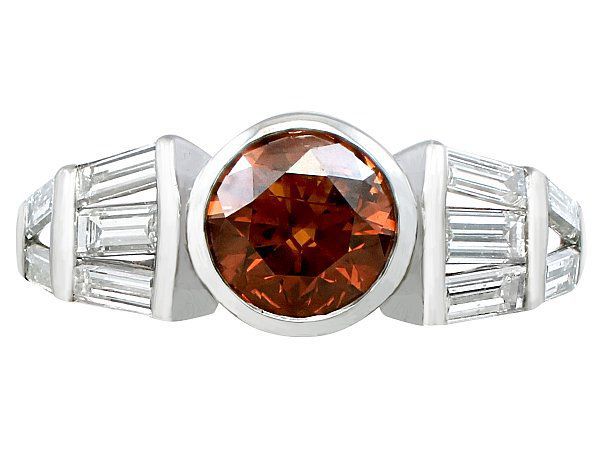 The tone of brown diamonds can range from very light to very dark, with the most popular being the medium to dark tones. Whilst they may be less expensive than their whiter counterparts they are just as desirable these days. Would you buy brown diamonds? I think they are just as beautiful as any other diamond and the colour adds some character!
Do you have any pieces which showcase brown diamonds? Send us a pic – we'd love to see them!
Katharine Biggs – Sales & Digital Content Contributer
Katharine joined AC Silver as part of the retail team, and almost immediately became actively involved in the numerous internet media used to support sales. Katharine brings a young and fresh approach to the business and this is reflected in her blog writing style.