Traditionally, 30 years of marriage is celebrated by the organic gemstone pearl.
Pearl is the organic material made by living organisms know as molluscs (such as oysters). Beautiful natural pearls have been harvested from the Red Sea, Indian Ocean, and the Persian Gulf for thousands of years.
With pearls being incorporated in some of the most elegant, timeless pieces of jewellery, we believe these versatile 'stones' are always appropriate, no matter what the occasion.
Pearls have been associated with the symbolism of fertility, friendship and loyalty; most appropriate when celebrating thirty years of marriage.
One famous story is about the time that Jacques Cartier traded a double stranded natural pearl necklace valued at $1.2 million for a mansion on 5th Avenue in NYC where he opened a Cartier store and headquarters in 1916. (Thomann, Lauren). Even in the early 1900s, pearls were recognised as a valued commodity.
Here at AC Silver we have an exquisite range of pearl jewellery, ranging from classic pearl necklaces, to more unusual rings and bracelets. My favourite five are shared below: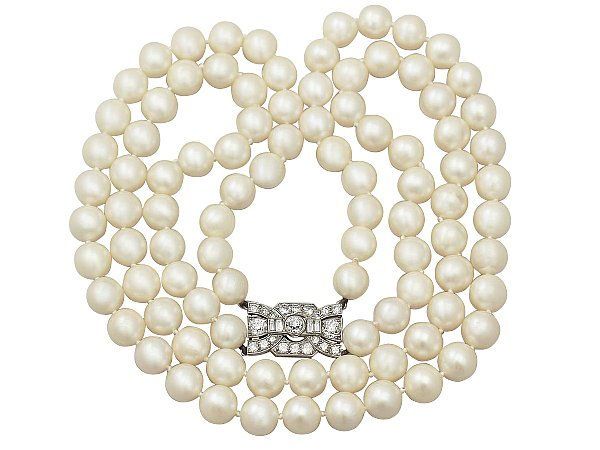 This antique and vintage double strand pearl necklace accented with a 1.78 ct diamond set clasp is one of our most treasured pearl items. With ninety-four individually knotted pearls, this stunning necklace is one of our favourites and comes highly recommended.
SKU: W9968
Price: GBP £6,950.00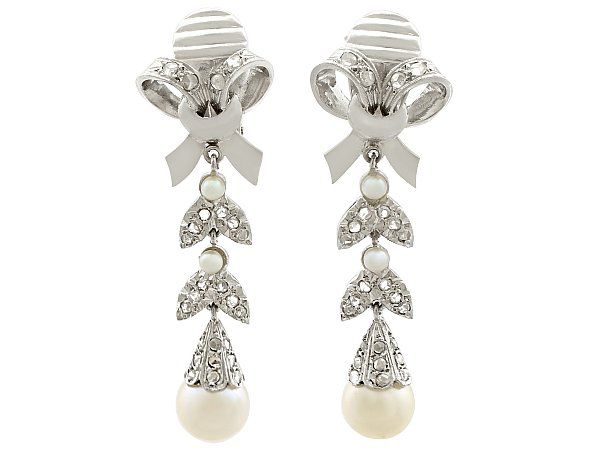 A pair of stunning, 0.54ct diamond and pearl, 18ct white gold drop earrings, circa 1960. A beautiful bow design, paired with two rows of articulated leaf designs combine to create these unusual pearl drop earrings.
SKU: A6020
Price: GBP £1,495.00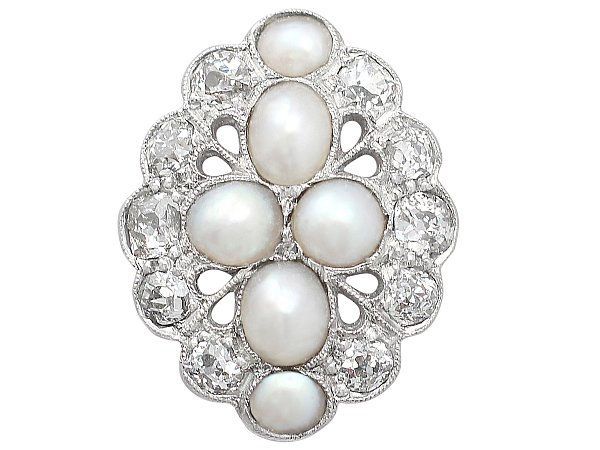 An antique, bouton pearl and 1.73 ct diamond dress ring in 18 ct white gold, circa 1900. This unusual and impressive cocktail ring is definitely one to stand out and catch people's attention. A unique accessory any women would love to own!
SKU: W4841
Price: GBP £2,450.00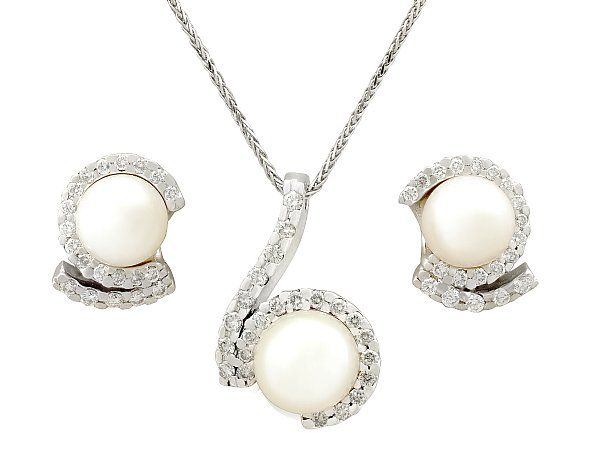 A stunning vintage Italian pearl and diamond set. Two stud earrings and one delicate drop necklace combine to create a very sophisticated set that would be the perfect gift to celebrate 30 years.
SKU: A2044
Price: GBP £1,895.00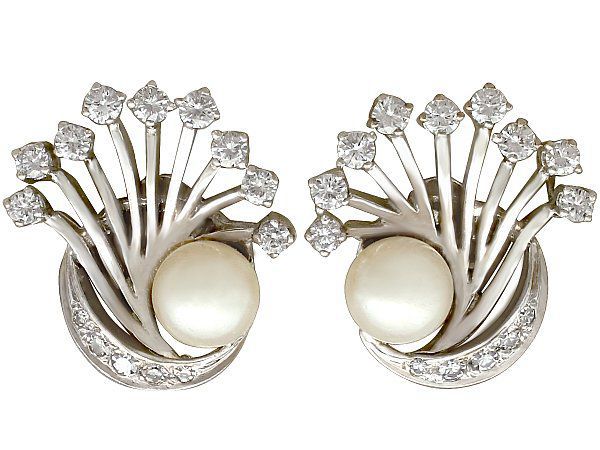 Lastly, an exquisite pair of vintage cultured pearl, 14 carat white gold drop earrings. These dazzling, vintage earrings are accented with individually displayed diamonds, providing a stunning look to dress up an evening outfit.
SKU: A6489
Price: GBP £1,895.00