While researching jewellery and antiques you are likely to come across the terms 'carat' and 'karat' a LOT. There are so many different terms related to jewellery, gold, and precious gems, so let's get to the bottom of it: what is a carat?
Carat vs Karat
First of all, the terminology depends on where you are. Here in the UK we use 'carat' both to measure the weight of a gemstone and to measure the purity of gold; one word, two definitions. Over the pond in the USA on the other
hand, you will come across the 'karat' as a measurement of the purity of gold. Confusing right? But we'll clear it up for you, in simple terms: 'carat' in relation to gemstones= weight, whereas 'karat'/'carat' in relation to gold= purity.
What is a Carat?
Diamond carat weight is a huge consideration when purchasing diamond jewellery. The weight after all is an important factor in determining a gemstone's value (along with the rest of the 4 Cs).
The term originates form the carob tree, which is native to the Mediterranean region. The tree produces elongated pods which contain multiple carob seeds. When discovered, these seeds were thought to be uniquely regimented and therefore people decided to use them as a unit of measurement. Your precious or semi-precious gem would be placed on one side of a set of scales and the seeds would be placed on the other until the weight was balanced out. It may not seem like the most accurate form of measurement in the world, but people had to work with the resources available!
Image from Public Domain Pictures licensed under Public Domain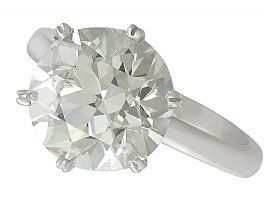 One carat was soon determined to equal 200 milligrams. Each carat would be divided by four: 50 milligrams a piece. Alternatively, a carat can be divided into 100 points; meaning a 60 point diamond would equal 0.60 carat for example.
As far as we can trace back, the term 'carat' has been in use since the 1570s. As the measurement was originally based on carob seeds however, it was not completely regimented and tended to vary slightly from country to country.
It wasn't until 1907 that the united was standardized. It was then that we began using the 200mg metric carat that we still use today.
What is a Karat?
For the sake of distinction I'm going to use the American 'karat' to talk about gold purity. Karat is a measurement of gold purity with the maximum being 24 karat (24k/ 24 carat gold is the purest gold you could find!)
Most examples of gold you will find within jewellery will not in fact be pure gold. This is because of the expense, and also because 24k gold is soft and often needs to be strengthened with other metals to make it workable. Most commonly, you will find a ternary gold alloy in jewellery. This means that three metals will have been combined to make the 'gold' (normally gold, silver and copper).
What we use the term 'karat' for, is to measure how much gold is actually in the alloy. The alloy will be split into 24 parts and your karat weight will be determined by how many of those parts are actually gold. For example: an 18 karat gold bangle contains 18 parts gold and 6 parts another metal (or metals).
Make sense? The lower the karat, the less pure gold you have in your piece. If you are in any doubt about a piece you have don't worry, all jewellery should be hallmarked with its karat weight somewhere on the gold to make it identifiable!
When it comes to gold purity, the 'norm' differs from place to place and throughout time. In the US for example, you are most likely to come across 14k or 18k gold; in Europe, 18k is the standard; in India you are more likely to see 22k or higher.
If you're a fan of Victorian jewellery you may have noticed that a lot of the gold used in mid-Victorian pieces is of a lower purity. 9k gold is typical of this era as there was a serious gold shortage and other metals needed to be used generously to create alloys.
The origin of the 'karat' is the source of some debate. Some believe that the term originated during the reign of Roman Emperor Constantine I (around 309 AD). Constantine I minted gold coins that were made of 24 siliqua, which could have been a very early form of karat measurement.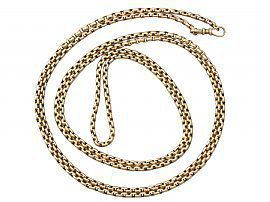 Alternative sources reference the German coin called the 'mark' which is thought to have originally consisted of 24k gold.
I hope this guide has shed a bit of light on the foggy subject of 'carat vs karat'. Now you have a better understanding, you can browse our selection of high carat diamonds and high karat gold like an expert!
Delilah Kealy-Roberts – Sales and Digital Assistant
Delilah joined the AC Silver team as a Sales & Digital Assistant in 2017 after completing her degree in English Literature at Leeds University. Delilah possesses a passion for jewellery and antiquities combined with an interest in blogging and social media.