While we're enjoying ourselves, we cannot forget the gentlemen. AC Silver also stocks many items of men's jewellery, and the gentlemen in our lives deserve some finery this Christmas.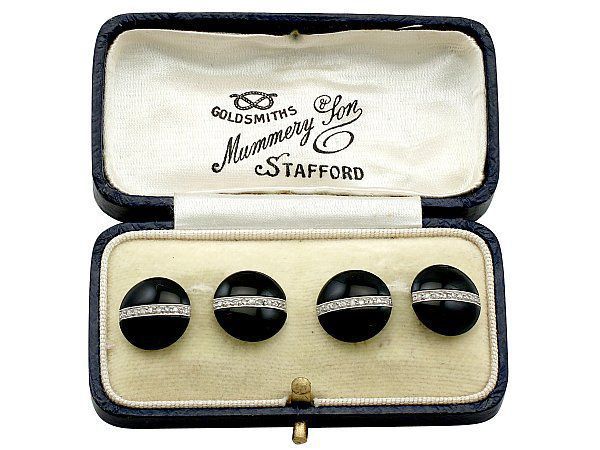 Antique Art Deco Black Onyx and Diamond, Platinum and 18 ct Yellow Gold Cufflinks
These impressive 1920s cufflinks are composed of circular black onyx panels. Each of the panels is inlaid with a platinum lining, accented by nine diamonds per link. The links secure to one another with an 18 ct yellow gold five link chain. The cufflinks are presented in an impressive, hinged, blue leatherette, cream satin and velvet lined presentation case. Any man would be over the moon to receive such a gift this year.
Vintage 9 ct Yellow Gold Signet Ring
This gorgeous vintage signet ring is embellished with a chased decoration depicting a lion's head. The flared ring shoulders blend seamlessly with the plain, hallmarked ring shank. This ring originates from London, and is dated to 1987. It could be the perfect gift for a man looking to show his regal style with a signet ring, which could also become a family piece, ready to be passed down for generations.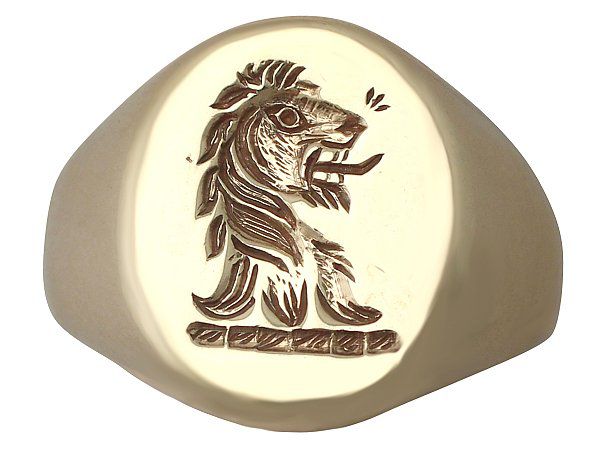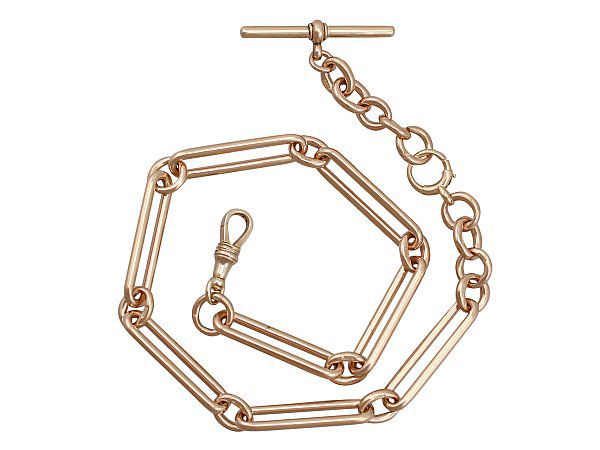 Antique 9 ct Yellow Gold Albert Watch Chain
We have many watch chains here at AC Silver, but this one stands out for having a very unique design. The long and short style chain is composed of eight longer oval links, articulating via smaller rounded links. Each link is individually hallmarked with the 9 ct gold fineness mark. Dating back to the turn of the 20th century, this watch chain would make a very distinctive gift for the right man.
Antique Sapphire and Diamond Platinum Dress Ring
Now this piece is a fine example of its kind. Technically, this dress ring can be worn by a man or a woman, but its prominent settings – as well as its broadness – make it well-suited to being a man's ring. The central sapphire is 1.85 cts and a stunning blue colour. Accenting the central sapphire are twenty claw set diamonds. The feature shoulders are set with a further fifty diamonds, graduating in size. This dress ring will make the perfect gift for a luxurious man who deserves something special this year.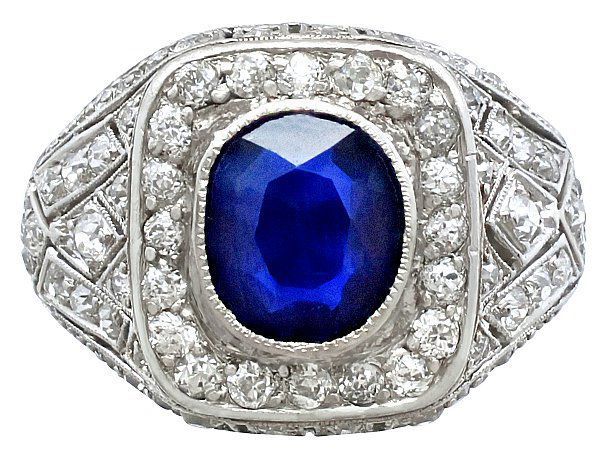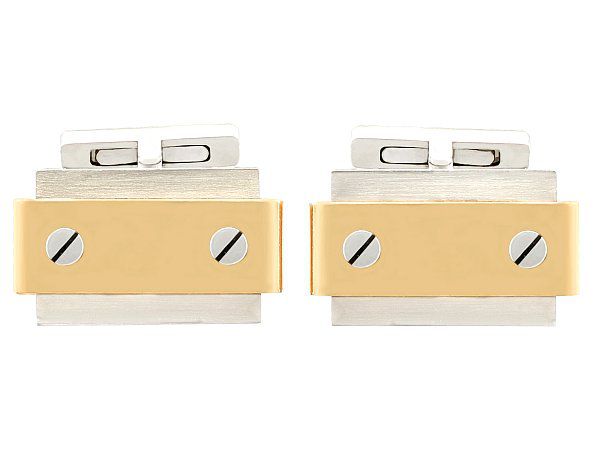 Vintage 18 ct Yellow Gold and Steel 'Santos' Cufflinks by Cartier
Undoubtedly a gift for the collectors among us, these cufflinks are vintage Cartier circa 1990. The rectangular steel 'Santos' design anterior links are each ornamented with a gorgeous 18 ct yellow gold panel. They are masculine and stylish, with a truly timeless aesthetic. Undoubtedly, these cufflinks are an ideal present for the special man who exudes power and magnificence.
As you can see, here at AC Silver there is no shortage of potential gifts in every style imaginable. Have a look around and see what catches your eye, you never know what will pop up as the perfect gift for your loved ones this Christmas.