The Brilliant Cut Diamond
If you've ever ventured into the world of jewellery shopping, you will have undoubtedly encountered the term 'brilliant'- which surprisingly does not refer to the quality of the piece in question! So what exactly does it mean? Brilliant is actually an abbreviation of 'brilliant cut'; a method of cutting a diamond (or other gemstone). This cut is known for being one of the most enduringly popular styles of cut available for both modern and antique rings– but why?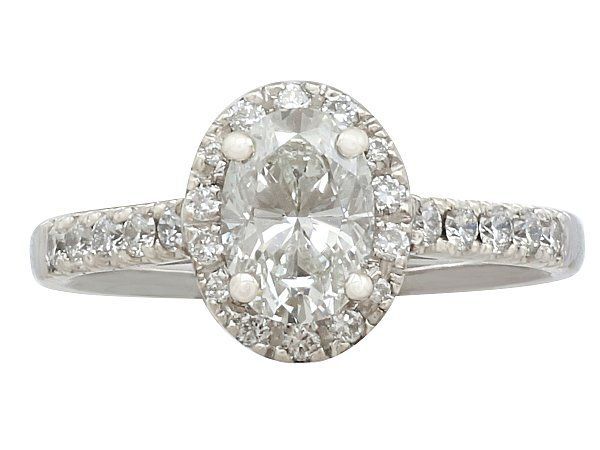 Why People Love the Brilliant Cut Diamond
Quite simply, it sparkles! Of all shapes the brilliant cut shines the brightest, thanks to its exquisite design which is orchestrated to reflect the maximum amount of light through the front of a gem. The design of the brilliant cut is comprised of 58 facets; eight star, eight kite and 16 upper-girdle facets on the crown with eight pavilion and 16 lower girdle facets. When these facets catch the light the stone shines with a remarkable brilliance- this is particularly effective in colourless stones such as diamonds.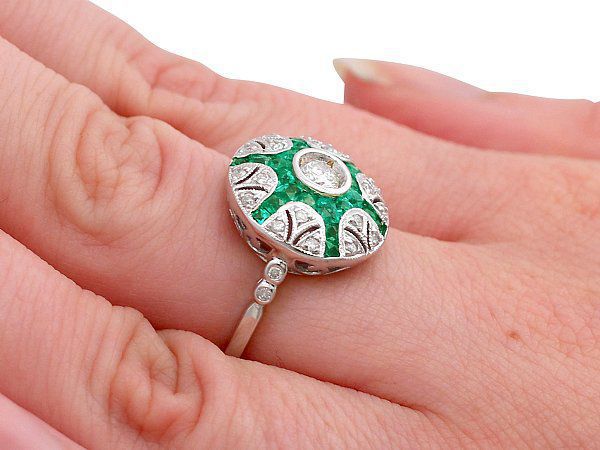 The brilliant cut design is incredibly versatile, and can be adapted to suit multiple stone types and shapes. Although round cut brilliant diamonds are the most popular choice for this cut, it can also be successfully applied to an oval, pear shaped or marquise/navette style stone. The brilliant cut had such immediate success that many subsequent cuts have been developed using a similar technique, notably the princess cut; designed for a square stone in 1979 and now considered to be the second most popular design after the round brilliant.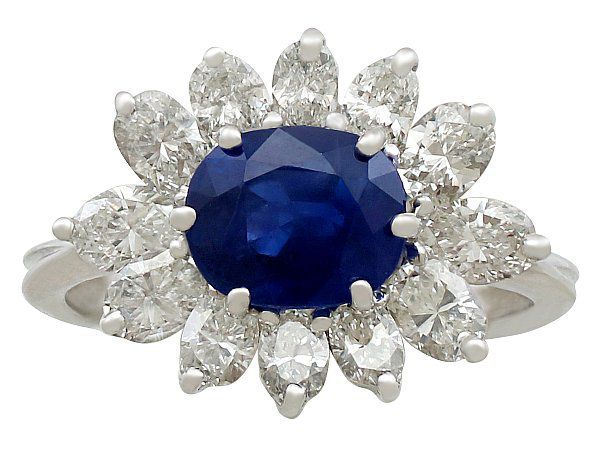 The History of the Brilliant Cut Diamond
Considering how spectacular the brilliant cut is, many are unsurprised that it has taken centuries to develop this style into the brilliant cut we know today. Back in 1750, jeweller David Jeffries wrote a book in which he demonstrated his 'ideal brilliant' diamond. Influenced by the old square cuts of the Baroque period, the design consisted of a square outline and steep angles. To get technical, it entailed; a crown featuring 33 facets, one eight sided table facet, eight triangular star facets, eight kite-shaped main facets and sixteen bezel/upper girdle facets. However, this design was theoretical and whilst Jeffries initially chose a square, diamonds cut in this style can actually be found in a variety of shapes. These early brilliants with various outlines were cut throughout the Victorian and Georgian periods, and are often named Old Mine Cuts.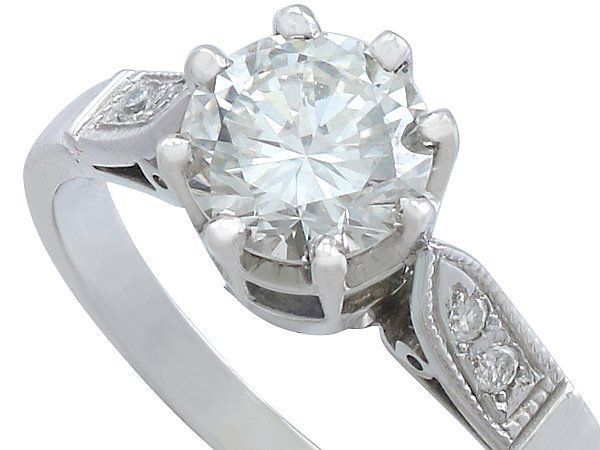 During the 19th century symmetry became more important in diamond cutting, however it was difficult to achieve this when 'bruting' by hand. The arrival of mechanical bruting methods in the 1870s meant that cutters were able to produce truly rounded stones- known as the Old European Cut. This cut is recognisable by its steep crown and pavilion angles, long crown facets, short pavilion bezel facets and a rather small table facet. The Old European cut was initially produced by eye and guesswork, and as angles and measurements were perfected the transitional cut was formed.
Two jewelers that can be credited with major transformations in this process are:
In these designs, crowns were steepened and pavilion bezel facets were lengthened. Here we see a theme emerging that can help us date brilliant cuts today- the deeper the pavilion the older the stone, and the larger/ longer the table facet and pavilion bezels the younger the stone. From these designs a standard brilliant cut was produced. Next- the modern brilliant cut (finally!) This can be attributed to Marcel Tolkowsy, who in 1919 adapted the standard design to feature a shallower crown and larger table facet. From this, it was just a small step to the modern round brilliant as we know it.
From then to now, the brilliant cut has only grown in splendour and popularity. Statistics suggest that the round brilliant cut accounts for approximately 75% of diamonds sold today, which is quite the figure. The spectacular shine this cut produces makes it perfect for engagement rings, antique jewellery, and indeed even any jewellery! Its perfect combination of height, angle and index mean that it is undoubtedly and unsurprisingly the most popular diamond cut of all time. What do you think; can you see yourself sparkling in one?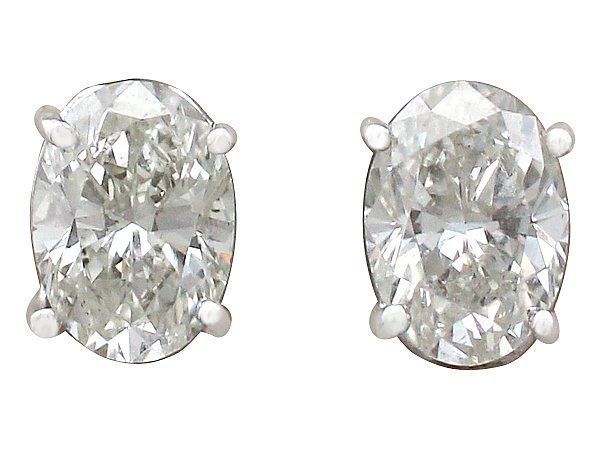 Alice Wilson – Digital Assistant (Social Media)
After completing a degree in English Literature in 2018 Alice joined the AC Silver as a Digital Assistant. Alice is responsible for keeping our social media accounts fun and fresh for you all. In addition she will also entertain you on our blog with some creative posts.