History of Valentine's Day
"There is only one happiness in life: to love and be loved" – George Sand.
Aw! It's the most wonderful time of the year- for those in love at least. Yes, Valentine's Day is fast approaching, as you will undoubtedly have guessed if you have dared to venture out of the house into a world full of pink hearts, gushy love songs, and overpriced chocolates. Commercialism aside, February 14th is a day that unites the world in a celebration of love. But what is the day really about?
Legend has it that Valentine was a priest in 3rd century Rome, serving under Emperor Claudius II. The (presumably single) Emperor declared that unmarried men made superior soldiers, as they were free from the distractions of family life. The only natural solution? To ban marriage of course! A true hero, Valentine allegedly fought against this injustice by performing secret ceremonies for young lovers. Tragically, when the Emperor discovered this he ordered that Valentine be put to death. Not quite the most romantic of stories…
Valentine's influence lived on beyond his untimely end however, when Pope Gelasius declared February 14th to be St Valentine's Day. This was partly to give recognition to the work of Valentine, and partly to reinforce Christian influence in Rome. Gelasius chose February 14th specifically as this coincided with the Roman fertility festival of Lupercalia which was a tad more…raunchy than he was comfortable with. He hoped that he could distance people from this by promoting another, more Church appropriate, celebration. The feast day increased in popularity throughout the years, until St Valentine became the ultimate symbol of love that he is today.
But what traditions to couples around the world use to celebrate this day of love?
France
Ooh la la! France is home to the village of 'Valentine' which becomes the epicentre of romance during the season of love. It is unsurprising that France is often considered to be one of the most romantic destinations in the world. This reputation dates back to the 15th century, where it is believed that the first ever Valentine's Day card was sent. Charles, the Duke of Orleans, is credited with sending his wife love letters on this day in 1415. The twist? He was actually in prison at the time. Luckily, these days Valentine's cards are more focused on joy than jail!
England
Did you know that the English invented the infamous heart-shaped chocolate box? Specifically, it was John Cadbury, one of the oldest and most famous chocolate manufacturers of the time. Cadbury noticed a lull in sales between Christmas and Easter, and focused on Valentine's Day to boost consumerism. He invented the heart-shaped chocolate box, which was incredibly successful and has since been replicated by chocolatiers everywhere.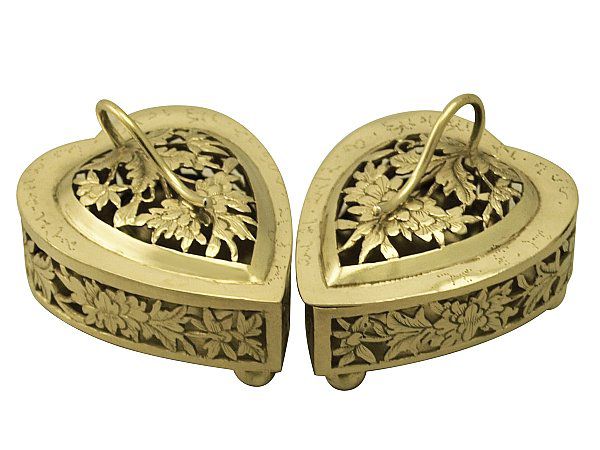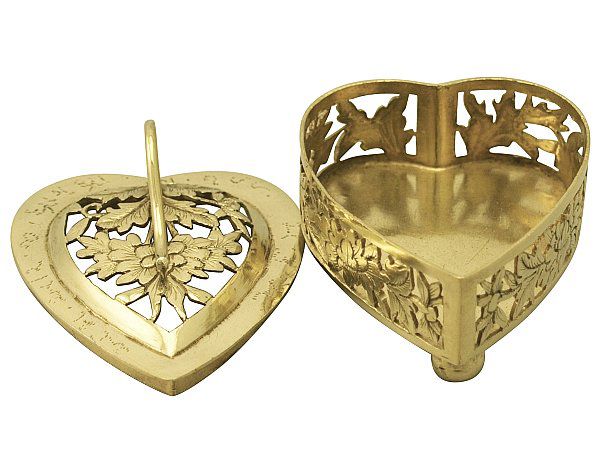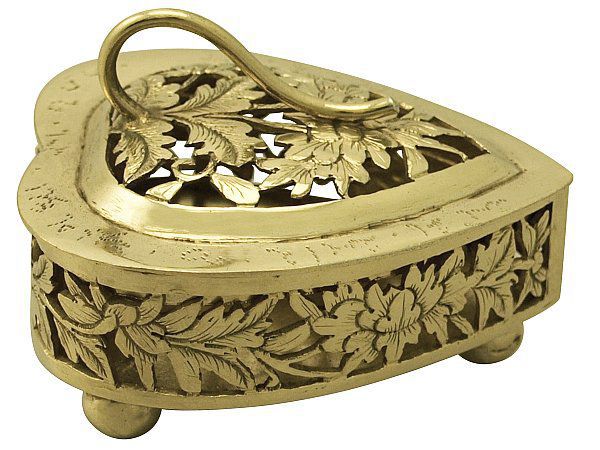 Philippines
Have you ever considered getting married alongside your friends? Your neighbours? How about the milkman? Well in the Philippines, you can. On Valentine's Day, the government sponsors an event where they give couples the means to marry, supporting them with the cost of rings, food and more. This is to support families on lower incomes, who may not be able to fund a wedding themselves. Your big day becomes truly special when the world is celebrating with you.
Germany
If I were to receive a Valentine's Day card with a pig on it, I might be slightly offended! However in Germany this is actually considered to be rather flattering. Pigs symbolise luck and lust, and as such as perfect symbols for Valentine's Day. Some cards are sweet, featuring little piglets frolicking alongside hearts and four leaf clovers. Others are slightly more risqué, displaying pigs in slightly provocative positions- I think we'll stick with our antique Edwardian friend.
Wales
The Welsh celebrate Valentine's Day in the most unique way, although not on February 14th. On January 25th the Welsh celebrate their own day of love named 'San Dwynwen'. Here, lovers exchange wonderfully individual and beautifully handcrafted wooden spoons. This is a tradition that has been practiced since the 16th century, when sailors would hand carve presents for their loved ones while at sea. I might prefer a silver spoon; however I cannot deny the romance behind this tradition!
Bulgaria
Sophistication is key in Bulgaria, as there the 14th February is known as 'San Trifon Zaresan' or the 'day of winemakers'. Couples celebrate their love with a glass (or two) of locally sourced wine- the perfect way of personalising the day. I would perhaps drink out of some antique wine goblets– it's a special occasion after all!
Ghana
In Ghana, February 14th is celebrated as 'National Chocolate Day'- my one true love! Ghana is among the largest cocoa producing countries in the world. The government introduced this festival in 2007 in order to increase tourism in the country. It is celebrated with theatrical performances, live music and of course, lots of chocolate.
Russia
If you were planning on celebrating Valentine's Day in Russia- don't! Or at least, steer clear of Belgorod. The day of love has been banned here, on the grounds that it opposes Russian cultural traditions. A shame, as caviar and vodka would make for the perfect Valentine's gifts. I'll have to make do by admiring our Russian silverware instead…
Whether you're taken or single, I hope that these weird and wonderful Valentine's traditions will give you something to enjoy. What do you think, will you be trying any out this Valentine's Day?
Alice Wilson – Digital Assistant (Social Media)
After completing a degree in English Literature in 2018 Alice joined the AC Silver as a Digital Assistant. Alice is responsible for keeping our social media accounts fun and fresh for you all. In addition she will also entertain you on our blog with some creative posts.