In honour of Valentine's Day and because we are not all millionaires I have listed for you my five favourite engagement rings under £2000 here at AC Silver.
1. This antique 0.50 ct solitaire ring.
I always say, I don't suit small diamonds, it's a fact, I'm not trying to have expensive taste or anything but I swear my hands have the incredible power of making any diamond look smaller than it actually is!
Well, not with this one, ok it's not THAT small, maybe I have expensive taste after all… But my point is, this 0.50 ct transitional modern brilliant round cut diamond solitaire ring is absolutely stunning and it could be yours for £1695, bargain right? What I particularly love about it is the flutted borders that make the diamond look bigger for no extra cost.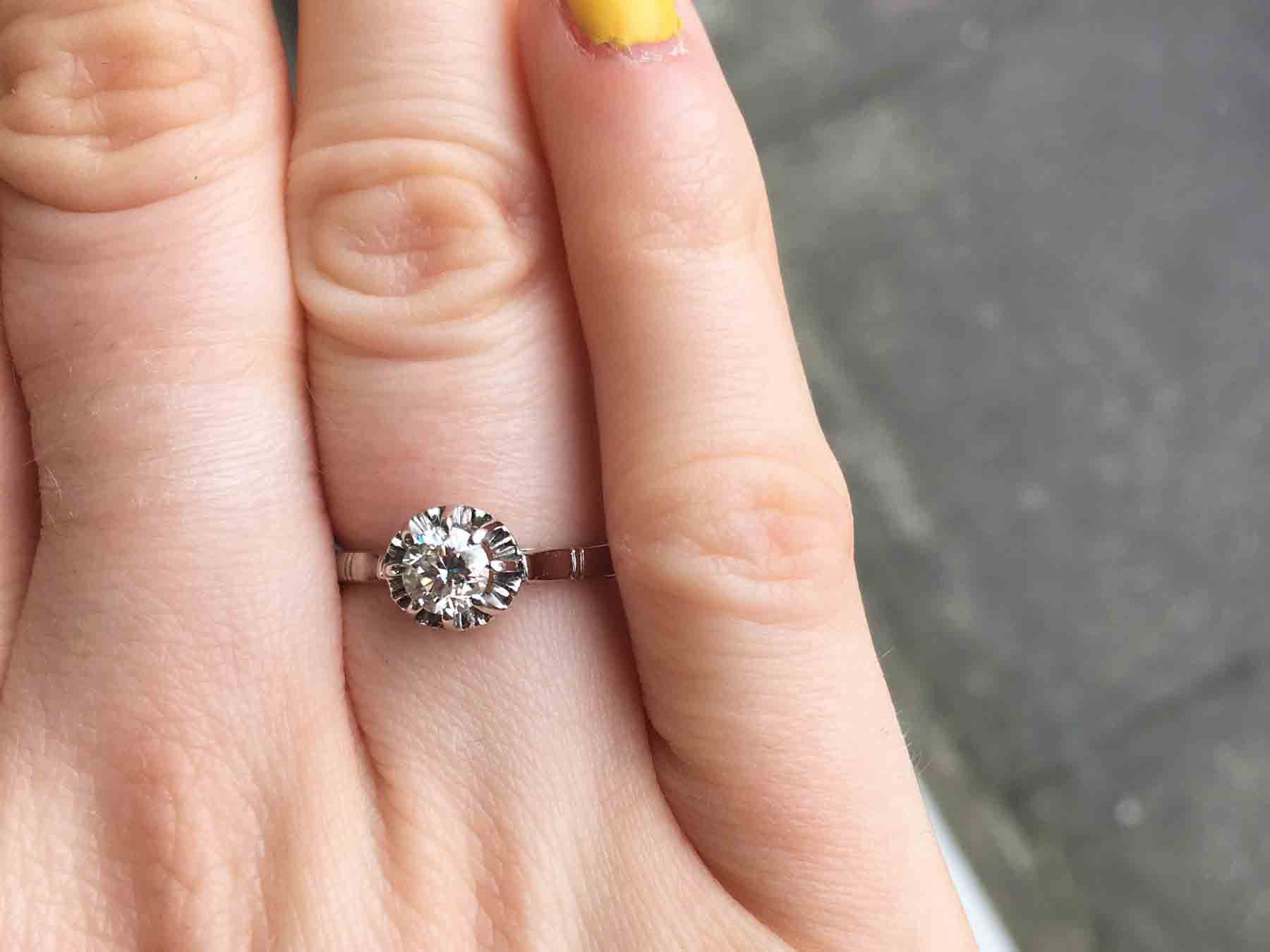 2. Or if you fancy a bit of a "twist", how about this bad boy?
Again, it is an antique piece, Circa 1900 therefore it is set with some lovely old European cut diamonds that total 0.87 ct diamond. . What I love about it is the fact that the diamonds are a slightly different size which adds to the uniqueness of the ring, that added to the meaning of toi et moi rings. A very sweet ring with a very sweet price, £1595.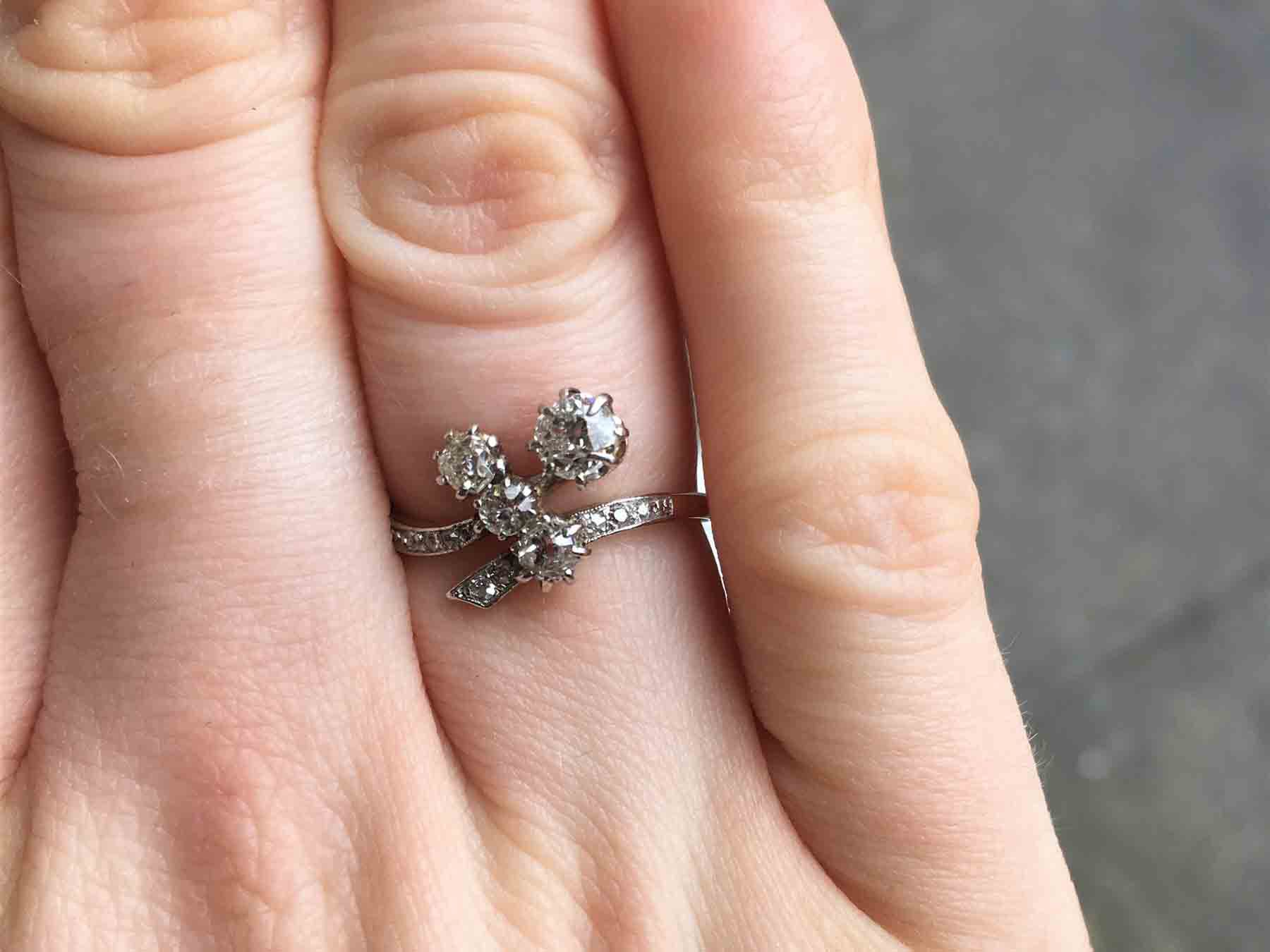 3. A 0.84 ct diamond antique eternity, circa 1950.
This one was specially picked by our shop manager, Claire. She loves how it sparkles, and I must say, I wouldn't have necessarily picked it at first but loved wearing it, so it has definitely made its way into this top 5. If you love this ring as much as we do, it is available for £1595.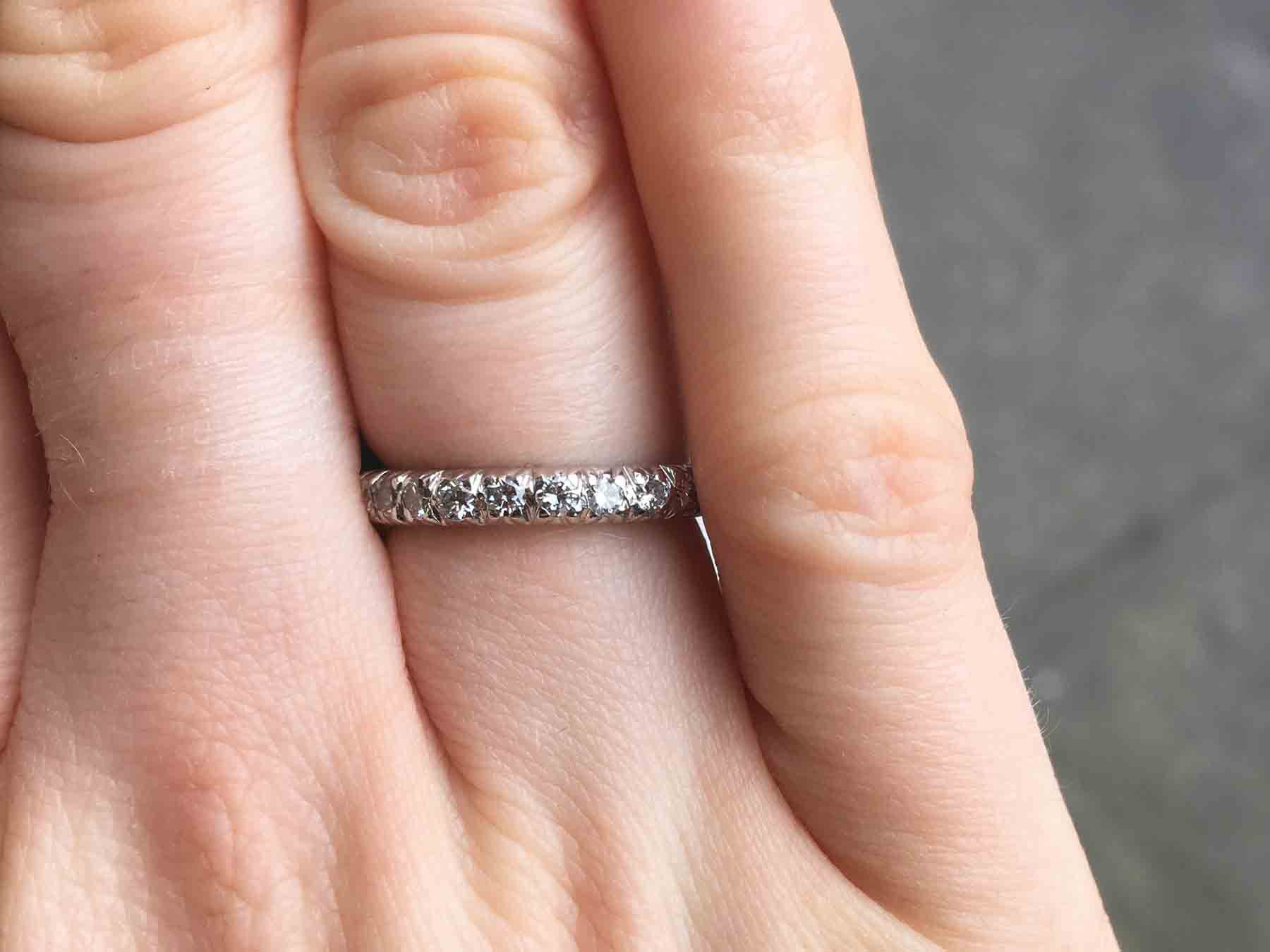 4. I could NOT have a top 5 without any trilogy ring included.
This new recruit at AC Silver (new to us, but not quite as new to the world as it is Circa 2000) would be perfect for anyone looking for a delicate, discreet but still lovely engagement ring. It totals 1.10 ct diamond and is very reasonably priced at £1795. Our Senior silverware uploader, Rachel, loves this ring, and coming from the girl who is all about the silver it is a pretty big deal, trust me!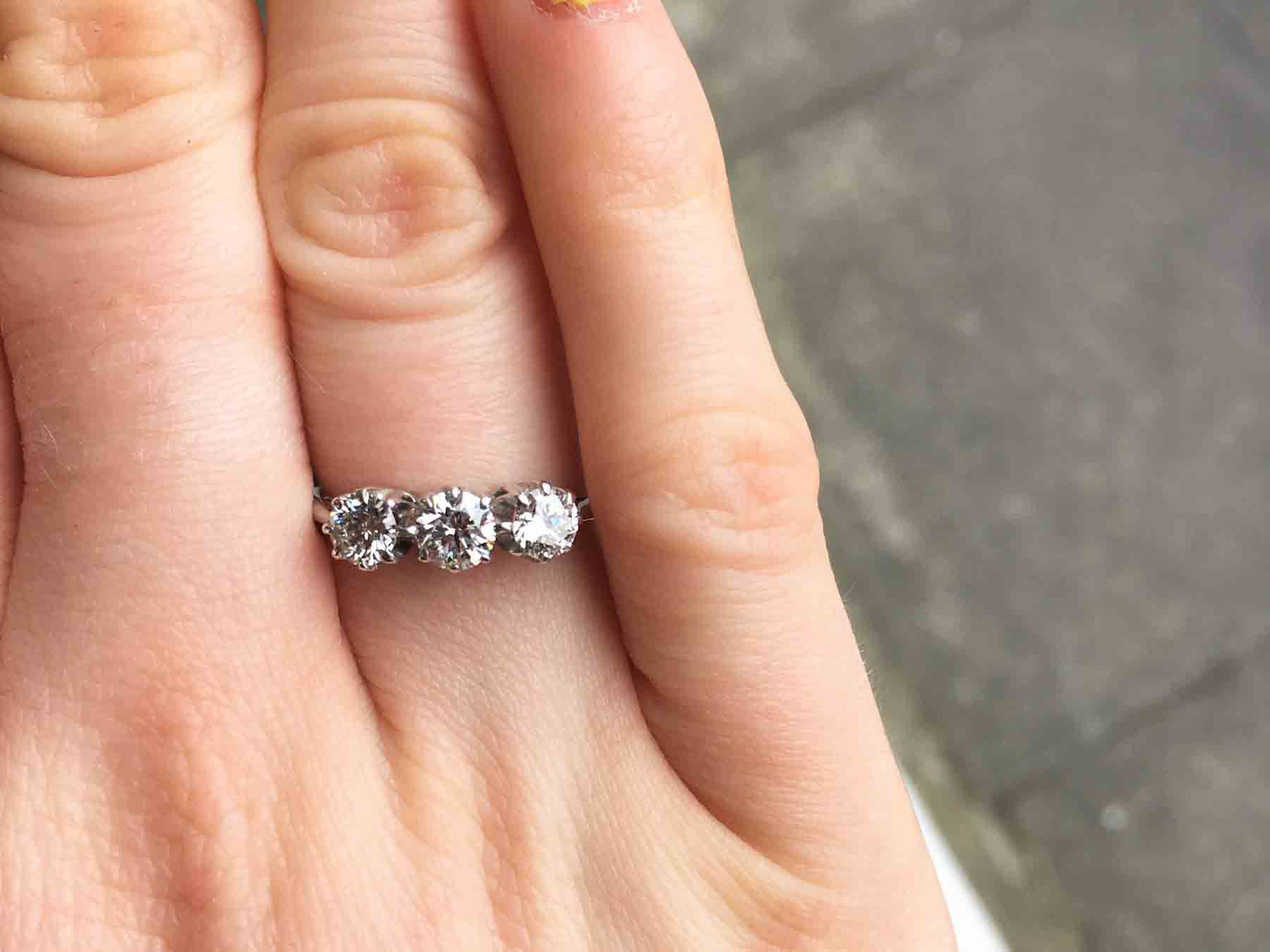 5. And last but not least, it's not ALL about the diamonds, we love other gemstones too.
So how about a very royal sapphire cluster ring? Yes, Kate Middleton is fabulous, she is a style icon and YES we adore her gorgeous sapphire cluster engagement ring. What I love about this particular vintage sapphire cluster ring is the colour of the sapphire, a perfect intense and deep blue, which looks amazing with the very white diamonds. Oh, also this one is actually an affordable alternative to Kate's stunner, as it is priced at £1995.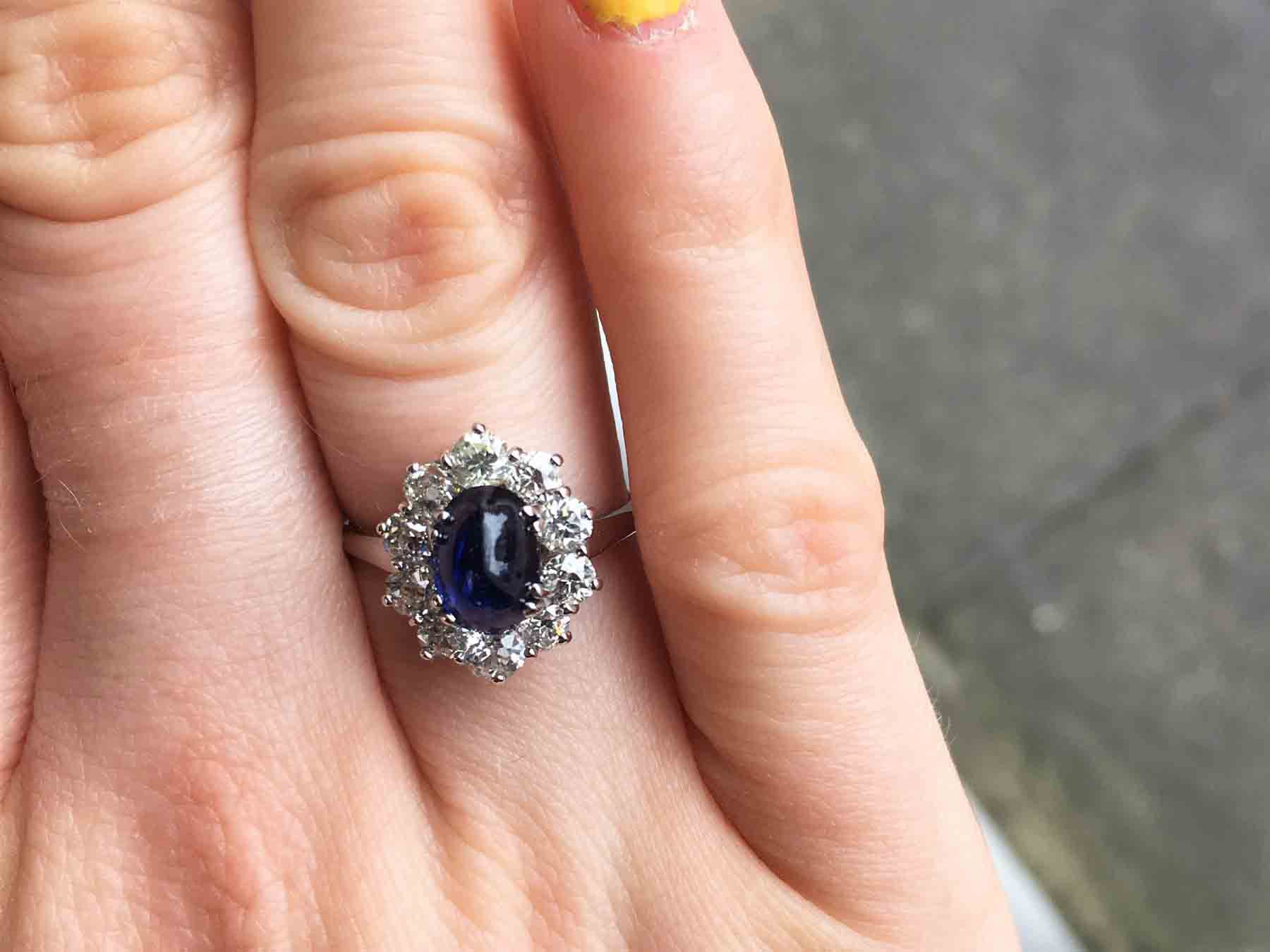 So, these are my 5 favourites, not gonna lie, it was a pretty tough decision to make! Do you agree with it? Feel free to create your own top 5 and share it with us in the comments, click here for a direct link to all our rings to help you make your choice.
Marushka Frandgie – Sales Assistant / Digital Content Editor
Marushka joined AC Silver in 2014 bringing hands on experience in jewellery retail and management in addition to a Master's Degree in Media and Journalism.