The Christmas season is fast approaching. Now is the time to start that prep! Of course there are the usual things to think about: different parties to juggle, presents to make or buy, and of course the decorations. I'm not just talking about the classic Christmas tree décor, but also the all-important décor that graces the Christmas table – the Christmas centrepiece if you will.
It might sound strange to say, but the way you decorate your Christmas table can really set the scene for your spread! It helps to create the special atmosphere that emerges on this special occasion. Picking a theme for your table centrepiece can be difficult. Lucky for you, I've done a bit of digging. Presented below is a selection of different centrepiece themes that you might want to take a crack at this Christmas!
Nature Inspired
It has long been a tradition to bring nature into your home during the festive season. Going foraging for some gorgeous evergreen can in itself be a really lovely festive activity. Not only can it look fantastic in the home, it also helps spread that signature Christmas pine cone smell that no amount of diffusers or Christmas scented candles can quite get right. Adding some holly can also integrate those classic red and greens – the signature Christmas colours.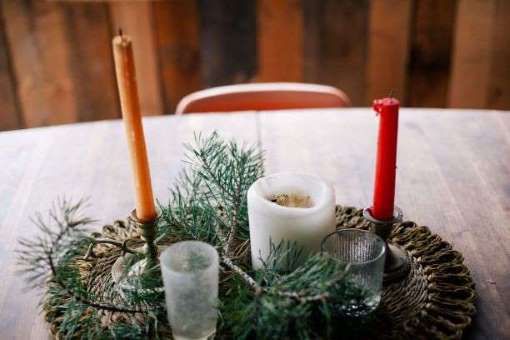 Photo by Chelsea Francis on Unsplash
Something that has emerged in recent years is not only incorporating greenery from outside, but also fruit from the kitchen table. Some favourites for fruit centrepieces include oranges, apples, pomegranates, and cranberries.
A nature inspired centrepiece: whether it be foliage or fruit, can look beautiful, luxurious, and (bonus) is usually quite inexpensive – making it a fab option for your table.
Metallics
If you aren't keen on bright colours then a pop of metallic instead might be just the ticket. A nice silver or gold napkin ring, silver bowls filled with ornaments, silver candlesticks would definitely add some class, luxury and glamour to your table.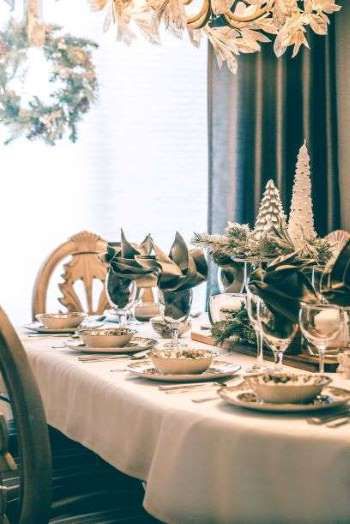 Photo by Debby Hudson on Unsplash
Break the Mould
So far I've looked into quite traditional themes. However, why confine yourself to 'tradition'? There are so many different themes that you can delve into. If you or your family have a particular passion, or interest, then how about tying that into the theme? You could have a Christmas music theme, which might incorporate sheet music, table bells, or even some small musical instruments, placed delicately along the table. Or maybe you are keen on literature: you could have Christmas books stacked up in a pile with pinecones placed on top. The luxury here emerges in having your own unique table setting that you've thoughtfully curated to match you and the guests present. There are so many different options out there, try not to restrict yourself, and think outside the box!
Religious
After all, Christmas is a religious holiday! It is easy with all the commercialism to forget the origin of Christmas. You might wish to place your Christmas advent wreath on the table, and light the centre candle on the day. Another option would be to have the nativity scene as a centrepiece, with, of course, the baby Jesus in his manger.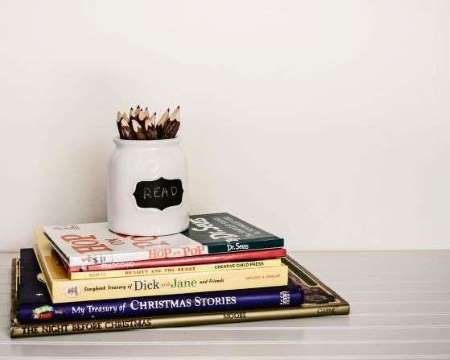 Photo by Todd Trapani on Unsplash
Tie in Your Room
Something that definitely needs to be considered is the room in which the feast is going to be held. After all, if you already have quite a bold room then picking a theme which clashes might be a bit much. The theme and the room's décor should work together to create just the right atmosphere. So bear that in mind when picking your table centrepiece.
Let the Professionals Be Your Guide
As early as it might seem to start thinking about centrepieces, just consider the fact that in January most big brand stores start planning their shop windows for Christmas. Having said that, the early prep that the professionals do can help us here!
Selfridges have already revealed their 2019 Christmas window. I'm sure they wouldn't mind you stealing some of their ideas, especially if it is just for a family Christmas! This year they've gone for a fairy tale theme, they have: Rapunzel's tower, an enchanted forest, Cinderella's ball gown, and Sword in the Stone – just to name a few! How about creating a little enchanted forest table scene of your own?
I hope that some of themes have tickled your fancy! If you've got any other ideas, we would love to hear from you in the comments below.
Rachel Atkinson – Digital Assistant
Rachel is AC Silver's Digital Assistant helping the website and marketing team with many digital tasks including blog post creation and social media assignments.