"Christmas waves a magic wand over this world, and behold, everything is softer and more beautiful." – Norman Vincent Peale
At Christmas we often like to dress up; whether it's for a party or for the big day itself- we all like to get a little fancy around the festive season. Perhaps it's because we have a certain affinity for high end jewellery here at AC Silver, but I feel that often an outfit can become even better when accessorised properly. I would like to share with you some accessories themes, and the items I think would work perfectly for your festive outfit.
Star
The star is a classic symbol of the festive period. The Star of Bethlehem appears in the nativity story where Wise Men from the East use the star to travel to meet the baby Jesus. The star has long been associated with angels, enlightenments, and divine guidance. However, you don't necessarily need to follow the Christian faith; the star is still a classic Christmas symbol. After all, during winter the days get shorter and the nights get longer; allowing us all to admire the stars at night.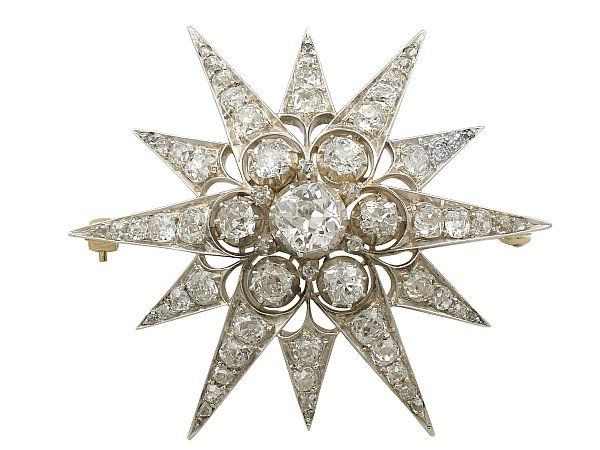 This gorgeous antique Victorian diamond brooch is the most perfect item to bring out the star theme in any outfit, one of our many pieces of antique diamond jewellery.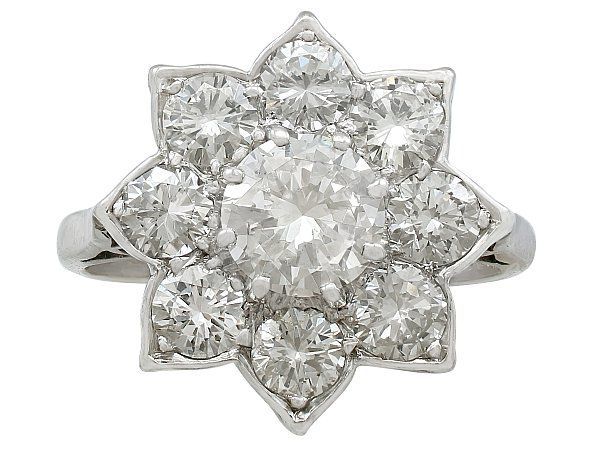 Instead of the piece to the left, how about this stunning Vintage diamond cluster ring? If you aren't keen on brooches, this ring is a perfect alternative to add a Christmas theme to your outfit.
I've already mentioned the star of Bethlehem, but of course there are various other things that make an appearance in the Christmas story, and I'm guessing at some point we've all played these roles. I'm talking about the animals! Whether it is the donkey, the sheep with the Shepherds, the camels that carried the Wise Men, the Oxen, or the other non-traditional animals (the classic lobster, little nod to the Love Actually fans out there), animal related jewellery can be the perfect addition to a Christmas outfit.
My personal favourite Christmas animal piece is this adorable vintage donkey and cart brooch. This little donkey might not be carrying the Virgin Mary, but the gemstones are a very pretty alternative.
Love
This is one of the major themes around Christmas and rightly so. Right at the heart of Christmas is community, bringing people together to celebrate a special occasion as a unity. It's about having those who you love, and who love you, around you. So, naturally having some accessories that further promote the message of love is almost an essential around the festive period. Here at AC Silver we have a large selection of heart shaped jewellery. I've picked out a few for you to have a look at, including one of the pieces I'm in love with at the moment, our heart cut diamond cocktail ring.
Festive Colours
How about incorporating some Christmas colours into your jewellery, to spice up your outfit? Having a colourful piece of jewellery means that your outfit can be more subtle; which is perfect for those amongst us who enjoy wearing black. We've got a large selection of ruby, sapphire, and emerald jewellery – such a large collection that it was quite difficult to narrow down my selection.
These are just a few ideas of how to integrate some fabulous high end jewellery into your Christmas outfit. Have you got any additional themes, or ideas? Leave a comment below, we would love to hear some of your suggestions!
Rachel Atkinson – Digital Assistant
Rachel is AC Silver's Digital Assistant helping the website and marketing team with many digital tasks including blog post creation and social media assignments.