An engagement ring can be a difficult item of jewellery to buy. You want it to be beautiful so that it suits the person you're proposing to. You also want something that symbolises your love. That's quite a big ask anyway, never mind the fact that there are so, so many different types of engagement ring to choose from. Instead of going into detail on all them, today I'm going to be focussing upon the 1900's engagement ring.
La Belle Epoch
A 1900's engagement ring is an engagement ring that was crafted during the 1900's era, otherwise known as the Edwardian era.
King Edward VII, the son of Queen Victoria was on the throne from 1900 to 1915. This era was known for its elegant and sophisticated aesthetic. It was rightfully known as la Belle Epoch era – the beautiful era. The style during this period was delicate and romantic.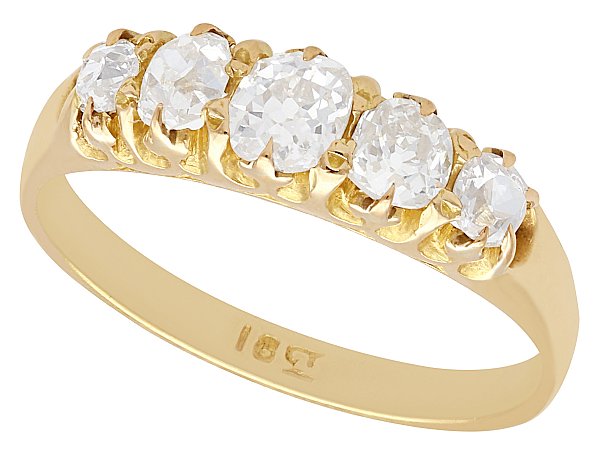 1900's Jewellery
One of the biggest developments in the jewellery industry came in 1903. This was the ability to include platinum. The added benefit of including platinum into a piece of jewellery was that it added strength. This allowed for rings to be more delicate and intricate than they were before. The use of platinum in rings also allowed for the emerging trend of 'milgraining', which is a decorative border of metalwork. This type of border exemplified the delicate, romantic aesthetic of the period.
Diamonds were the go-to gemstone of choice for 1900's jewellery in general, and they really tried to pack them in. The typical diamond was an Old European Round Cut diamond, a truly stunning cut of diamond.
The Edwardian era ended at the beginning of the First World War. Platinum, which has always been in short supply, was deemed too precious for the war effort to be used in new items of jewellery.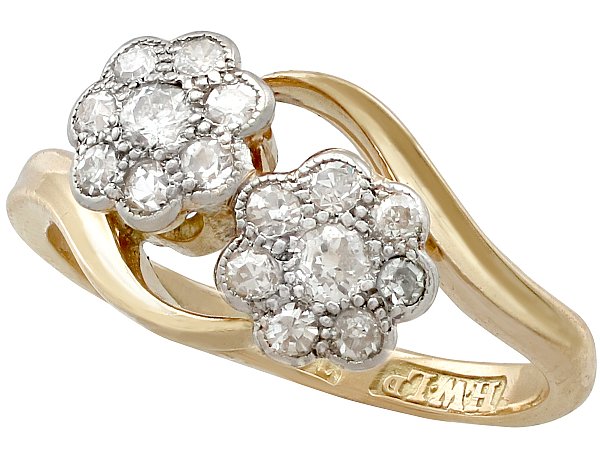 1900's Engagement Rings
As mentioned above, the 1900's was a time for elegance and delicate pieces. This was therefore the theme for engagement rings during this time.
Gone were the days of the chunky, statement engagement ring of the Victorian era. An Edwardian engagement ring of course included the new platinum milgrain, filigree technology. In fact, a quintessential example of a 1900's engagement ring was an 18Carat yellow gold diamond ring, set in platinum. Many engagement rings during this period were intricate, flowing, and sometimes incorporated natural designs such as laurel leaves. As you can probably tell by now, a 1900's engagement ring is an incredibly romantic piece, and makes an excellent choice to propose with.
So, what are your thoughts? Pleased, to have your eyes opened to the 1900's engagement ring? Let us know in the comments below.
Rachel Atkinson – Digital Assistant
Rachel is AC Silver's Digital Assistant helping the website and marketing team with many digital tasks including blog post creation and social media assignments.