Many people say that when it comes to engagement rings, you'll know when you find 'the one'. For some, however, the search to find that special piece can feel overwhelming, especially when you've got to stick to a tight budget! With the wide range of engagement rings out there, it's more than possible to find a stunning piece, that you, or you bride to be, will fall head over heels for, without breaking the bank. But you've got to know where to look.
Join us as we talk you through the best engagement ring styles that you'll be able to afford on a tight budget. Each style is unique, and you're sure to find something spectacular within these categories.
1. Eternity rings
First up, we have the glittering eternity ring. Eternity rings come in two varieties: full eternities, which feature a full band of diamonds (or other gemstones) set around the circumference of the ring; or half eternity rings, in which the gemstones only cover half of the circumference, leaving the rest of the band unembellished.
Eternity rings symbolise everlasting love – what better choice for your engagement ring? After all, you are making a promise that will last forever! Although this style has traditionally been reserved for anniversaries, it is gradually becoming more of a popular engagement ring choice.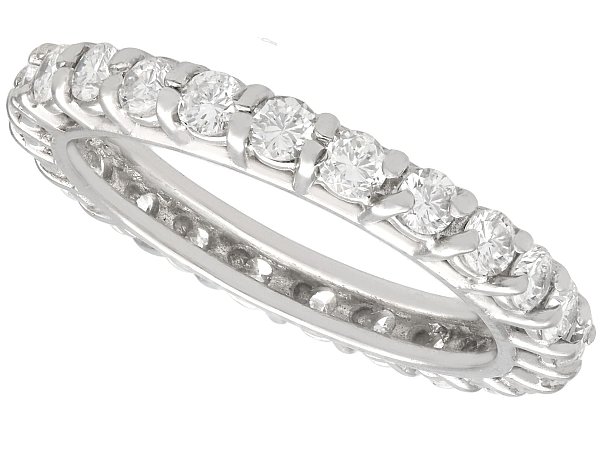 If you're looking for a diamond engagement ring that really sparkles, but doesn't burn a hole in your bank account, diamond eternity rings are a great option. They often have an impressive carat weight, but because that weight is spread out across multiple diamonds, rather than one huge gem, the cost is much lower!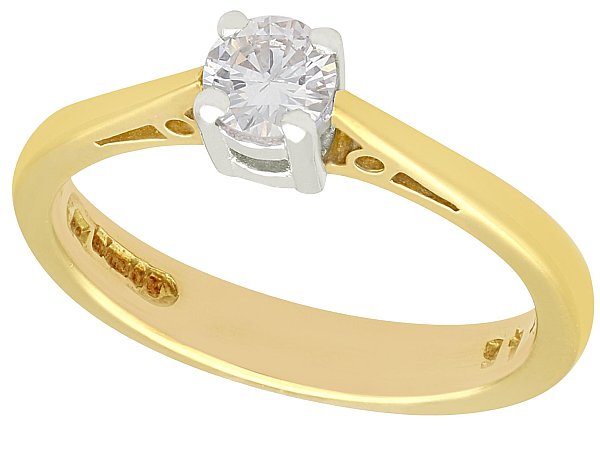 2. Small solitaires
When you imagine a classic engagement ring, diamond solitaire is probably what first springs to mind. Of course, large solitaires are rarely budget-friendly, especially one with staggering carat weight. However, that doesn't completely rule out the solitaire style in your hunt for a budget-friendly engagement ring.
Small, dainty solitaires are a great choice for an engagement ring. Not only will they be kinder on your budget due to their smaller carat weight, but they will look dainty on the finger and they'll be easy to style and wear every day.
3. Alternative gemstones
Diamonds may be forever, but have you considered widening your search to include some other stunning gemstones? Alternative gemstones such as sapphire and emerald engagement rings are gradually becoming popular options. Not only are other gemstones likely to save you a bit of money, but they will also make your engagement ring unique, and add a pop of colour into every outfit.
If you're looking for something a bit alternative, that will really save you some money, consider a ring set with one of the lesser-known gemstones such as opal, garnet, or tourmaline.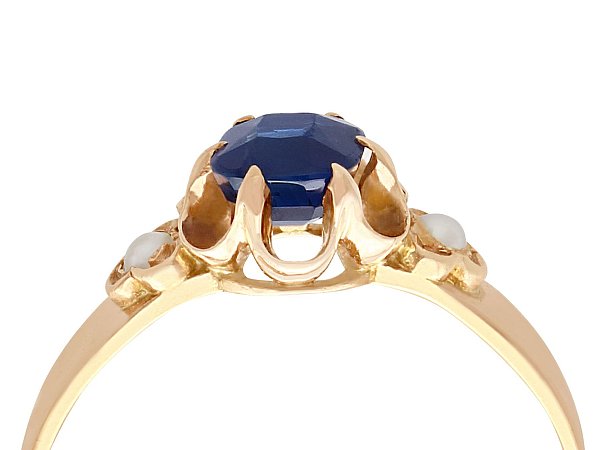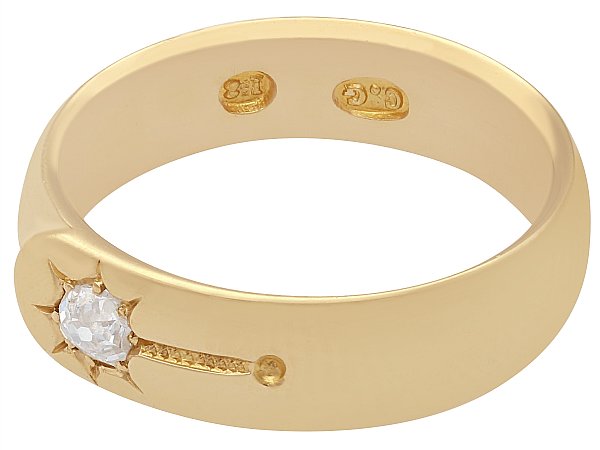 4. Antique bands
If you're looking for a sentimental engagement ring, which has refined grace and can easily be worn daily, why not keep it simple? There is no rule book when it comes to engagement rings, and an antique gold band can be just as romantic as a huge solitaire if it matches your style or the style of the person you're giving it to.
Antique bands set with a dainty diamond offer a delicate sparkle, without making too much of a statement. Often, less is more, and this style can be truly romantic. If you go down this route, why not add an extra bit of romance by including some engraving to the inner surface of the band?
5. Cluster rings
Finally, we have the highly-coveted cluster ring.
Clusters are perfect for anyone that is looking for a ring with a wow-factor, but who is still keen to stick to a budget.
This style consists of a number of small, sparkling diamonds (or other gemstones) arranged around a central stone.
This arrangement gives the illusion of larger carat weight, as well as an unrivaled sparkle when each individual diamond or gemstone catches the light.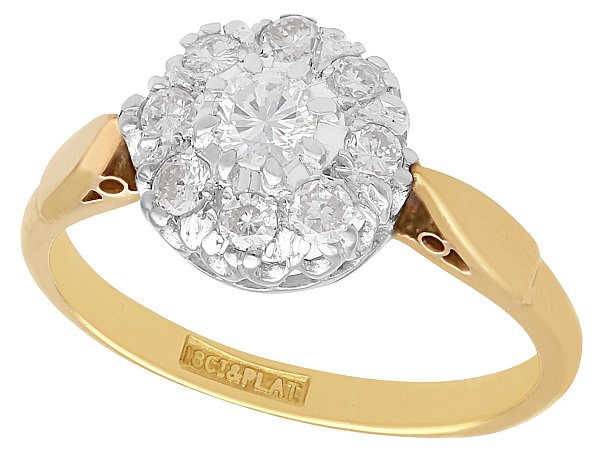 Any of these styles would make a fantastic choice if you're looking for an engagement ring that doesn't break your budget. What's more, if you do have more money to play with later along the line, there's always to option of upgrading your engagement ring or adding further ornamentation to the piece you've got (for example, adding pave set diamonds along a previously unembellished band, or replacing the central stone with something with a higher carat weight.) Whatever style you're looking for, we wish you all the luck in finding 'the one'!
Delilah Kealy-Roberts – Sales and Digital Assistant
Delilah joined the AC Silver team as a Sales & Digital Assistant in 2017 after completing her degree in English Literature at Leeds University. Delilah possesses a passion for jewellery and antiquities combined with an interest in blogging and social media.