If you're particularly indecisive, it can be a nightmare deciding what vintage and antique jewellery to wear when you're getting ready in the morning, especially if you have a wide variety to choose from. Luckily, some jewellery styles allow you to go by the mantra, 'more is more.' Stacking your rings is a great way of incorporating a variety of jewellery into your look without it becoming too much. What's more, there are many different ways to create a stacked ring style, so this look works well for everyone – even the most indecisive of us!
If you think this look might be the answer to your jewellery dilemmas, read on to discover how to wear stacking rings and which rings to stack.
An Eternity of Stacking
One ring style that you can't go wrong with, in terms of stacking, is the beautiful eternity ring style. Both full and half eternity rings work wonderfully when stacked with other ring types due to their shape and display of sparkle.
Stacking with eternity rings is a look that can take you from day to night – the diamonds add a degree of elegance to your outfit, but the subtle sparkle isn't too overbearing for day-wear.
For a refined and sophisticated eternity ring stacking style, intersperse eternity rings with simple thin bands and even a couple of midi rings.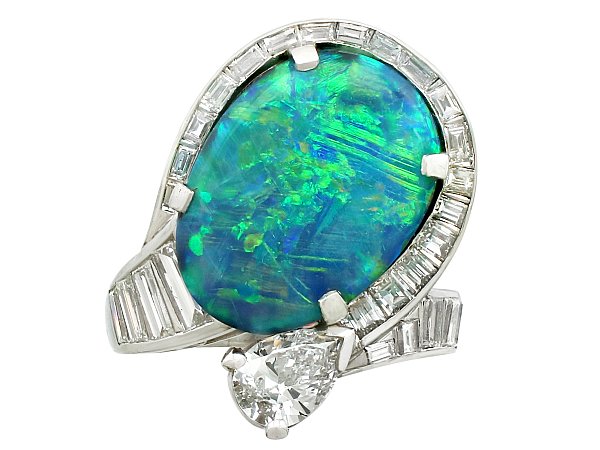 A Splash of Colour
Stacking rings is all about expressing your personal style. For some, this means sticking to simple metallics, but for others, a pop of colour is essential.
To create a dynamic stacking ring look, full of personality, choose an accent ring that works as the star of the show!
Vintage gemstone rings are a great option for this – a pop of colour will look fabulous and be emphasised even more when you surround the accent ring with some simpler bands. Be sure to coordinate your accent colour with the outfit you're planning on wearing that day for optimal effect.
A Simple Yet Elegant Look
Sometimes, stacking rings is about making a statement. Other times, however, a subtle look is more appropriate.
For a casual, 'less is more' aesthetic, stick to metallics and save your gemstone rings for a different occasion. Thin plain bands may not seem too interesting by themselves, but added to a stacked set, the overall look will be fabulous!
For something slightly more unusual, why not mix it up a bit and vary your metal colour? A combination of yellow gold and white gold, for example, would work well if you stick to simple rings, and it will add a new dynamic to your stacked look.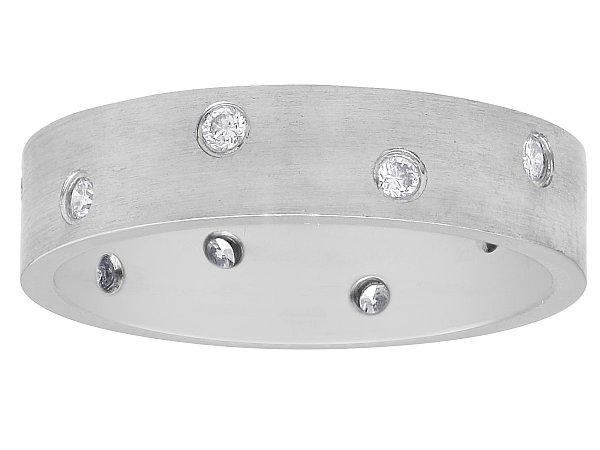 Make Room for a Midi
Midi rings really come into their own in the stacked ring aesthetic. By interchanging regular rings with midi rings, you'll be able to create a unique look. Midi rings sit just above the knuckle and they bring an element of high fashion to your stacked ring style.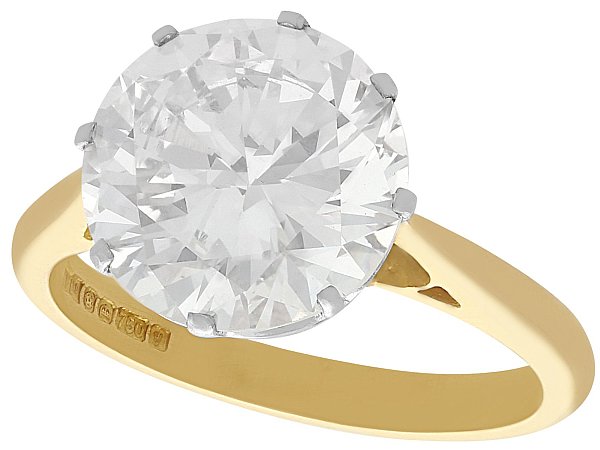 Dazzling Diamonds
We've already mentioned diamond eternity rings, but other diamond ring variations can also be incorporated wonderfully into this look.
If you're aiming to create an elegant evening look, a diamond solitaire ring would work beautifully amidst a variety of more simple bands in the same metal colour.
Stacking your Engagement Ring
Last but not least, remember that you can always stack your engagement ring to great effect!
Like mentioned above, diamond rings look fabulous when paired with a variety of simpler normal and midi rings.
You also have the option of stacking your engagement ring with ring enhancers (also known as ring guards) or curved rings that have been designed to fit snuggly around a solitaire engagement ring.
As you can see, there are so many different ways to create a unique stacked ring look! As long as your personality and unique style shine through, there are no steadfast rules about how you should stack your rings, so have a play around with some different styles and find the perfect look for you.
Delilah Kealy-Roberts – Sales and Digital Assistant
Delilah joined the AC Silver team as a Sales & Digital Assistant in 2017 after completing her degree in English Literature at Leeds University. Delilah possesses a passion for jewellery and antiquities combined with an interest in blogging and social media.