Brooches are back. It's official. And everyone can pull off a stunning brooch this season – you just need to find the perfect style for you. This summer, be ready to embrace the sparkle in every way possible. People will be looking for new and creative ways to style statement brooches, following in the footsteps of brooch-loving celebrities.
There have been many high-profile brooch wearers over the years, from Queen Elizabeth to Madeleine Albright. Recently, however, celebrities have been getting more playful than ever with styling bold brooches. It's not just women, either. In fact, men have been leading the way with this particular trend. Since Timothée Chalamet's ruby and diamond Cartier brooch that he wore to the 2020 Oscars, many other stars, including Regé-Jean Page, Jared Leto, Trevor Noah, and Anthony Anderson, have embraced the trend. This recent surge in popularity has shown that brooches really are for everyone, and you can get creative when it comes to styling them!
Now that the all-important question (are brooches in style?) has been answered, let's find out how to embrace the trend this summer.
On your blazer lapel
One of the most classic ways to embrace this trend (that you really can't go wrong with) is fastening your brooch to your blazer lapel. If you're wondering what side to wear the brooch, tradition states that the left side is best. However, with people becoming ever more creative and playful with their brooch styling, there are no steadfast rules to follow. Attaching a brooch to your lapel is a timeless style, and will look great whenever you go for a smart casual look this summer.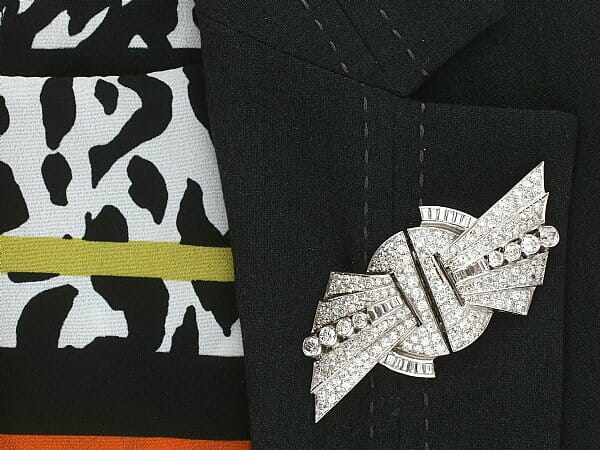 In a cluster
If you're feeling bold, why not embrace the idea of 'more is more'? Instead of choosing one statement brooch, try mixing and matching multiple brooches. You could either place a few brooches on your lapel, taking inspiration from Bridgerton's Regé-Jean Page or combine multiple brooches on one side of your coat or jumper.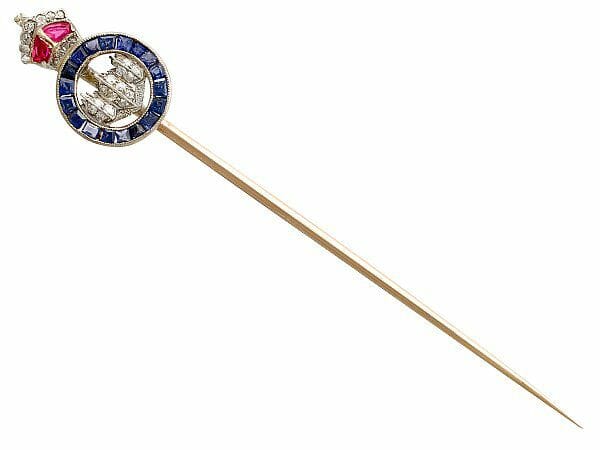 Pinned to the neckline
A slightly more unusual way to style a brooch, but equally elegant, is wearing it on your neckline. This style works particularly well with antique cameo brooches or even gemstone cluster brooches. Pinning a brooch between the lines of your collar adds a fabulous accent to your look and will highlight the symmetry of your outfit.
On a hat
Another option is to take inspiration from Parisian fashion and attach a brooch to a beret. This styling option looks sleek and sophisticated and that extra bit of sparkle is sure to elevate your look. If you're wondering what to wear with a brooch, a beret is an excellent choice. Although, during the summer months, you stick to a sun hat, which would also look fabulous with a small brooch accent.
On your collar
Finally, for a slightly more low-key look that will still add some sparkles, opt for the collar placement. This style is great if you're wearing a more casual outfit, such as a light summery shirt or a denim jacket. You could either stick with asymmetry and place a brooch on just one side of your collar, or you could create a balanced look with two matching brooches. Bird brooches are particularly suited to this easy-going style.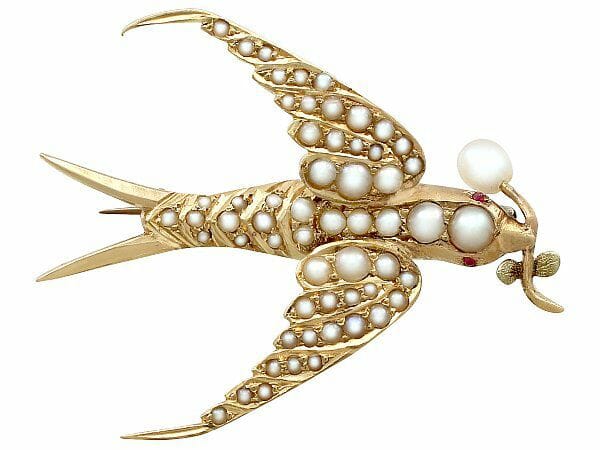 Any of these styles offer a great way to embrace the brooch trend and add something new to your look this summer. Just be sure to attach your brooch securely so you can easily wear it without damaging the brooch. Feeling inspired? Check out our full range of antique and vintage brooches today!
Delilah Kealy-Roberts – Sales and Digital Assistant
Delilah joined the AC Silver team as a Sales & Digital Assistant in 2017 after completing her degree in English Literature at Leeds University. Delilah possesses a passion for jewellery and antiquities combined with an interest in blogging and social media.