In today's marketplace, online shopping is booming. Just last year (2020), e-commerce accounted for more than 30 per cent of total retail sales in the UK. It's becoming more and more normal to buy pretty much everything online, from your weekly food shop to your entire summer wardrobe. Despite this, many of us can still feel a little nervous when it comes to buying expensive or precious items online, like diamonds.
When it comes to shopping for diamond jewellery, it's natural to want to see the piece in question with your own eyes. However, the world of jewellery shopping is becoming more and more digitalised, and there are some great deals to be had when shopping online (if you know where to look). Needless to say, you need to know what you're doing. No one wants to make a purchase they might regret – especially not a once-in-a-lifetime purchase like a diamond engagement ring.
With this in mind, let's take a closer look at the pros and cons of buying diamonds online and find out how to shop for diamonds with confidence!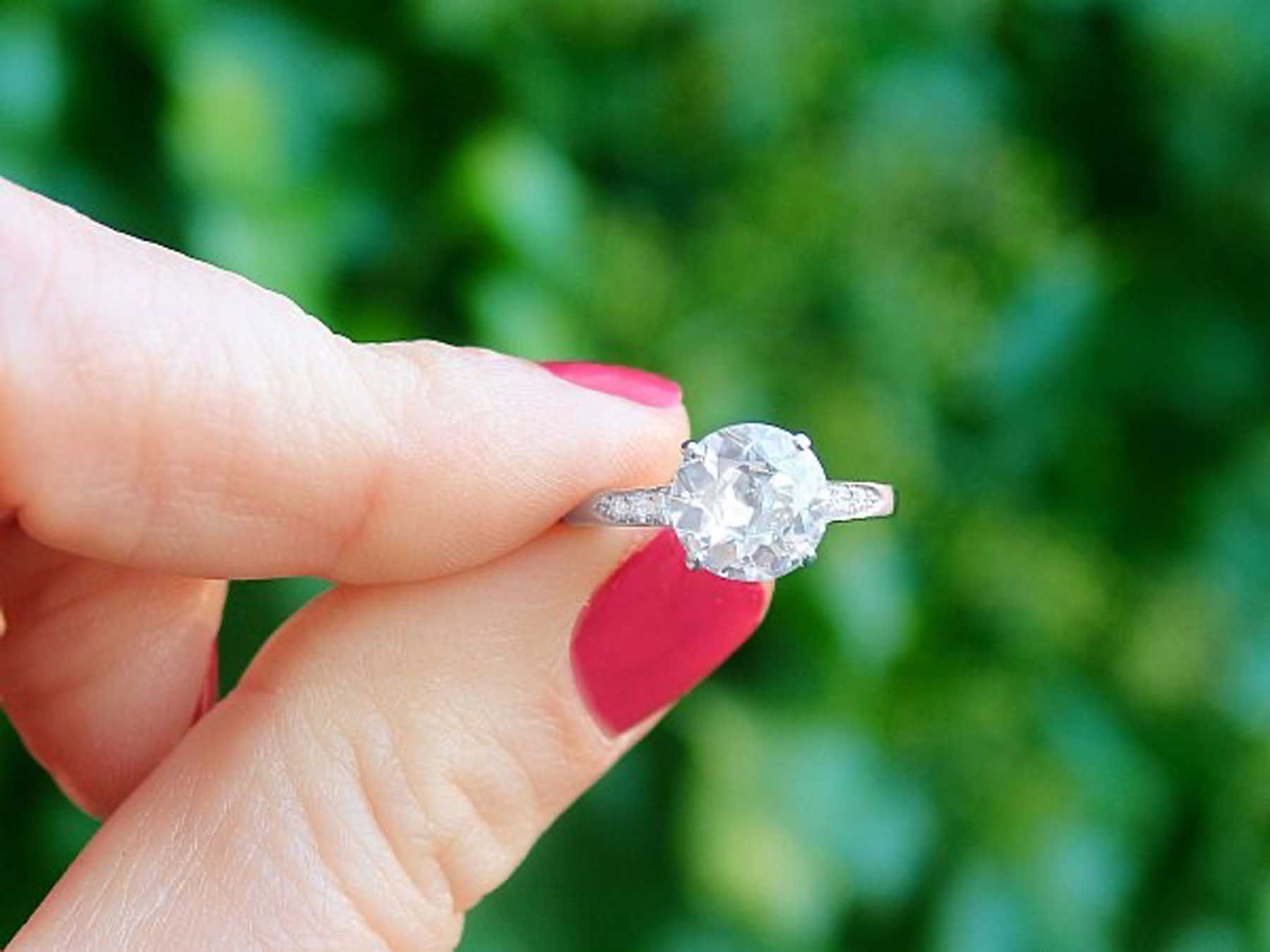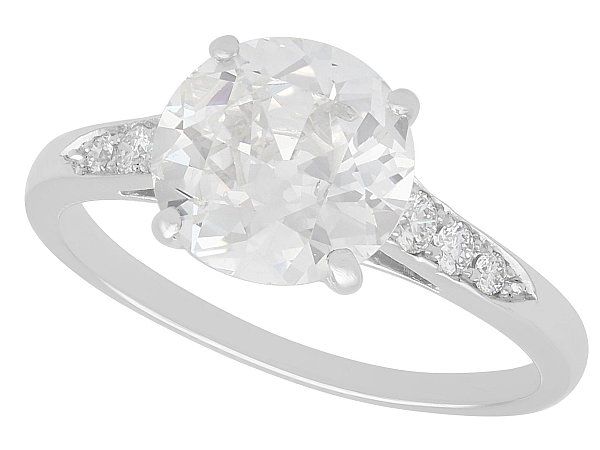 Shopping for Diamonds Online: Pros and Cons
There are some serious advantages to buying diamonds online. For example, you're more likely to snap up a great deal! Many diamond retailers who sell online aren't encumbered by the same costs as brick-and-mortar retailers. This means that the diamonds you see online are likely to be slightly cheaper.
Another advantage is the fact that you can see magnified images and videos of diamonds while shopping online. You might think that you'd prefer seeing a diamond in person, but unless you're an expert, viewing a close-up magnified video is probably a better way for you to see the true diamond and all its details.
On top of all this, another serious pro is the vast number of options available online. When shopping for diamonds or diamond jewellery online, your options are pretty much limitless. Thanks to the wide selection, you'll be able to find the perfect gemstone for you.
On the other hand, it's reasonable that many people do want to see the gemstone in question in person, which is the one downside of shopping online. However, if you check the returns policy of the retailer you buy from, there should be an option to purchase the stone or jewellery piece, view it in person, and return it if it isn't what you were expecting.
Never Forget to Check the 4 Cs
One of the main things to look out for when buying a diamond online is how the gemstone has been graded. Luckily, we have the 4 Cs – colour, carat, cut, and clarity. By assessing the 4 Cs, you'll be able to find out everything you need to know about a certain gemstone without ever seeing it in person.
Before making your online purchase, be sure to get acquainted with the 4 Cs as outlined by the Gemological Institute of America (GIA) and do some research about what kind of grades of diamond you can expect to purchase within your budget.
Certification is Key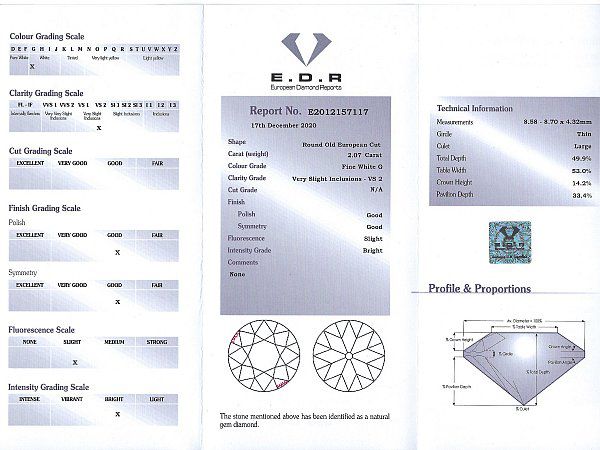 All reputable jewellers will outline a detailed description of each diamond they sell (including the 4 Cs). However, you should never consider buying a diamond online if the retailer does not also provide an official diamond grading certificate that proves that the diamond grades have been independently verified.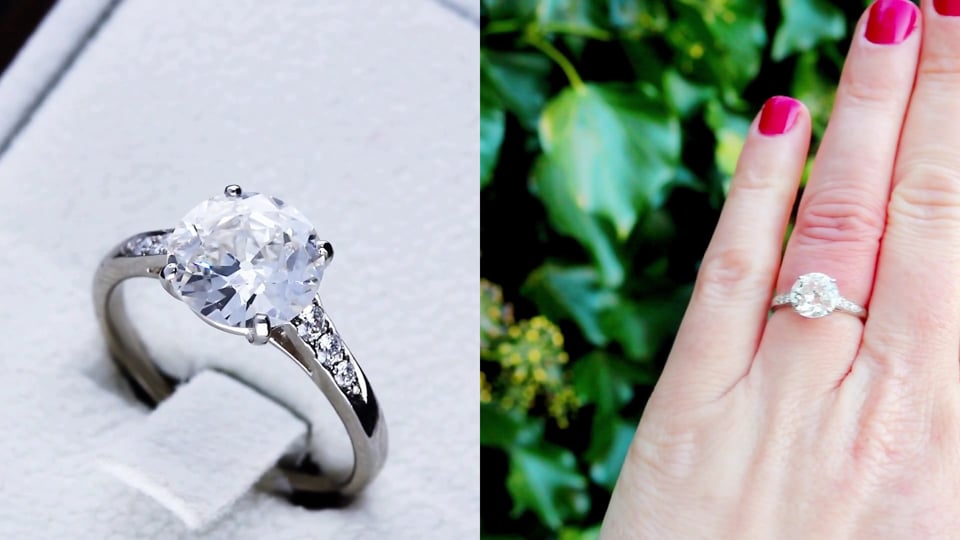 Look Out for Helpful Videos
Of course, pictures are a great help when it comes to picking out the perfect diamond for you. If you want to get an even more clear idea before you make your purchase, however, look for a video. Images rarely manage to capture how a diamond actually looks and the way it sparkles in natural light. Videos can give a much better idea.
In addition to videos, many retailers also offer virtual appointments. This is another great way to cast your eyes over a piece of jewellery before making that all-important purchase.
Consult reviews
This is a general rule for any form of online shopping that also applies to buying diamonds: check reviews from previous customers.
Finding out more about experiences that other customers have had with the diamond retailer in question can make such a difference and allow you to shop with much more confidence. If there aren't any reviews on the retailer's own website, check out an alternative site, such as Trusted Shops.
Take your time
Last but not least, don't rush your purchase. One of the beauties of buying diamonds online is that there's no rush, plenty of options to choose from, and no immediate pressure to make a purchase.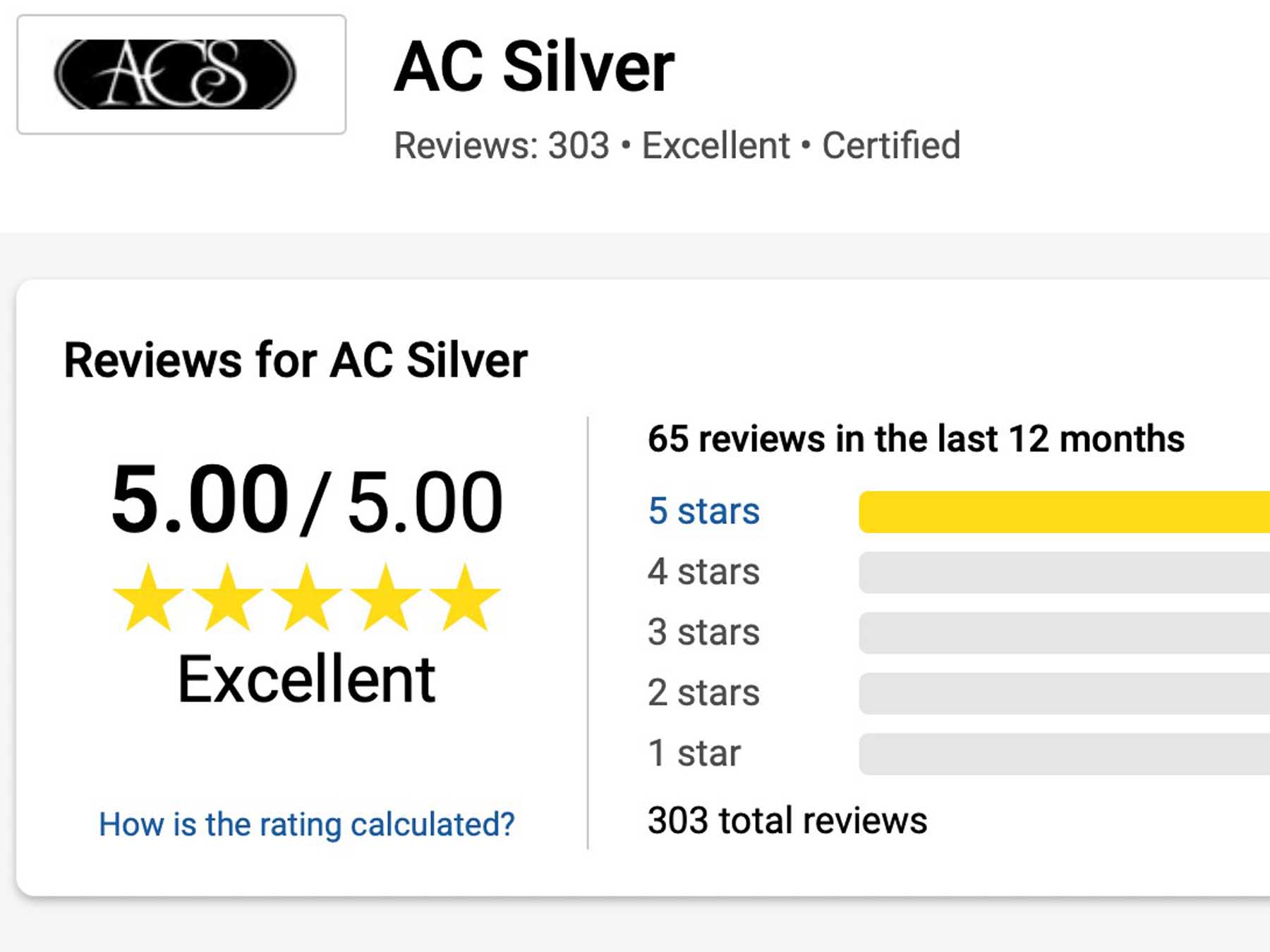 With this in mind, take a slow shopping approach to your purchase – after all, buying diamonds should be fun and not stressful! If you can, get in touch with the retailers directly or look for some expert advice. By the time you click the "buy" button, you should feel informed, confident, and most of all, excited!
Delilah Kealy-Roberts – Sales and Digital Assistant
Delilah joined the AC Silver team as a Sales & Digital Assistant in 2017 after completing her degree in English Literature at Leeds University. Delilah possesses a passion for jewellery and antiquities combined with an interest in blogging and social media.