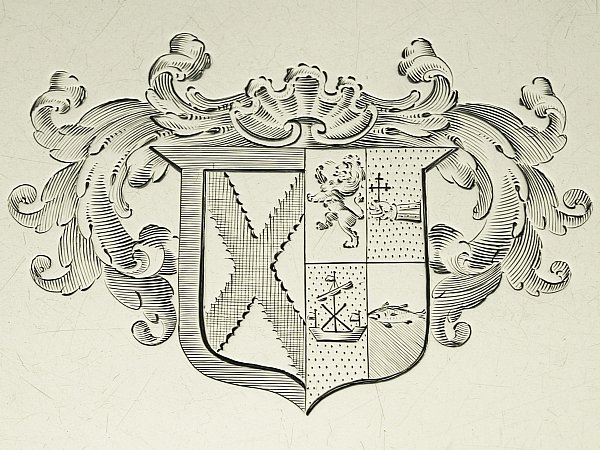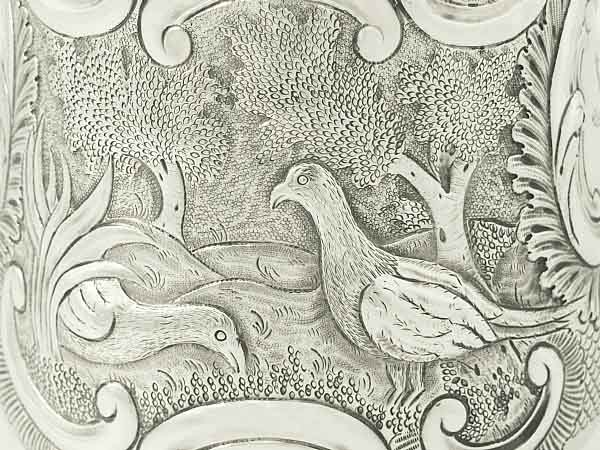 Quality, in the context of silver, is a combination of the following attributes an item may have.
A high or good quality piece should be able to clearly fulfil the following criteria:
1 - Identification
1.1 - Hallmarks:
These should be genuine and correctly placed.
Town mark, date letter and quality mark should be as clear as possible in relation to the age and use of the item.
1.2 - Style:
Chasing and Engraving - Examine the decoration on the item. Is it contemporary to that piece, or has it been added later? Engraving may wear with use and cleaning.
If a coat of arms appears relatively crisp, it may have been re-engraved. Armourials and inscriptions are often added some time after the item was made, but they should be in the same style as the object they adorn.
A good contemporary coat of arms can add to the value of an item. Later engraving makes the piece less desirable.
2 - Weight
The weight is helpful when judging the quality of an item, often reflecting the affluence of the original owner.
3 - Condition
Condition of an item makes an enormous difference to its value - excellent condition rates much more highly than an item in worn condition.
A good colour and patination are amongst the most desirable attrubutes sought by a collector - old silver develops a mavellously deep tone over the years.
With time and experience, the ability to judge the above attributes will improve.
However, the value of advice from a reliable and experienced source should never be underestimated.