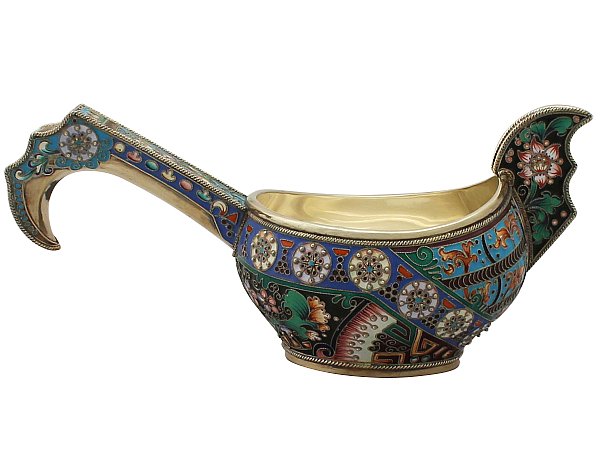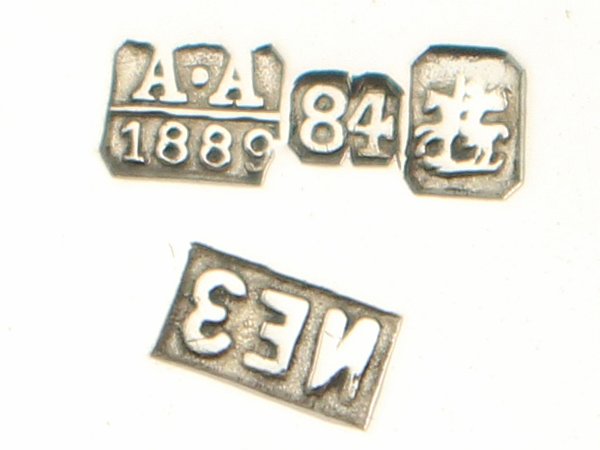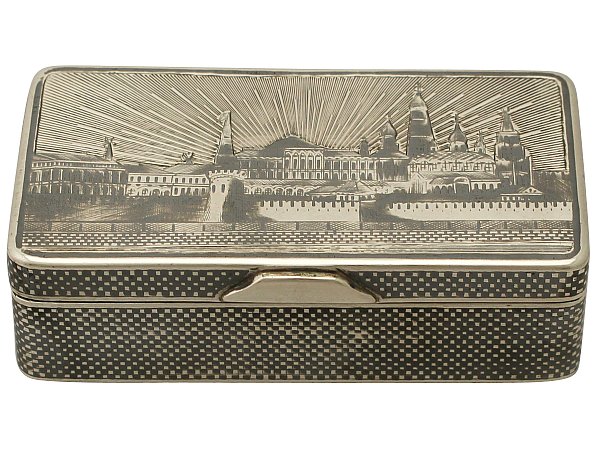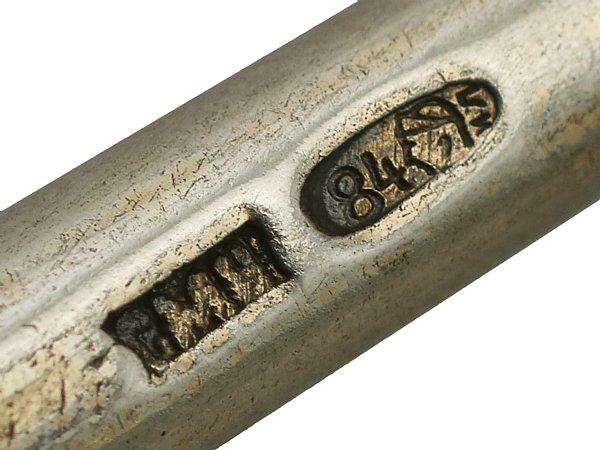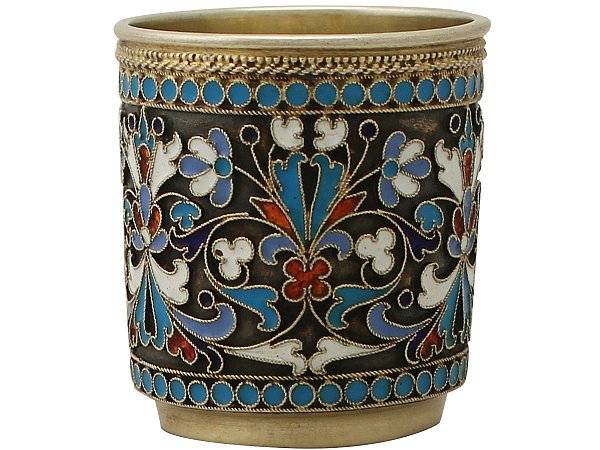 Russia had rarely been considered part of Europe before the reign of Tsar Peter I, Peter the Great (r 1682 – 1725). His supremacy saw the start of the transformation towards Westernisation. It was Tsar Peter who founded St Petersburg in 1703, which went on to surpass Moscow as the empire's largest city.
By the late 1700's, German-born Catherine the Great (r 1762 – 96) who had overthrown her husband Peter III in a coup d'état to become Empress, continued Russia's Westernisation by commissioning German furniture, Sevres porcelain, artwork and goods from Europe. Catherine patronised craftsmen and local silversmiths, encouraging them to move from the provinces to St Petersburg and Riga. Catherine extended the tsar's Winter Palace by building what was known as the 'Little Hermitage' to house and display her fantastic art collection.
It was in these premises, many years later in 1872 that Peter Carl Fabergé a young Russian jeweller, of French descent, volunteered to help and restore the antique treasures. Impressed with Fabergé's craftsmanship Tsar Alexander III (r 1881 – 1894) appointed Fabergé Imperial Court Jeweller. Although every ornamental egg produced by Fabergé for the Royal Family was unique, Fabergé's workshop employed over five hundred craftsmen and silversmiths, and it was through these hands each piece was created. Fabergé designed many silver items such as hollow ware, tea services, vases and decorative boxes for the Imperial Court, and specific items, such as candelabra presented to the Russian ballerina Anna Pavlova at the turn of the century.
The first, and most famous Silversmith's Artel, (ICA) a semi-formal co-operative of silversmiths, was supported via the House of Fabergé in St Petersburg from 1909.
Artels consisted of only a small number of craftsmen who specialised in a specific area such as Russian silver, enamel, glass, creating limited designs and pieces (the opposite of mass production). Although each artel had its own hallmark, some artels could be recognised by the designs or colours used to embellish their pieces.
Little information is available about the thirty-four artels.
Although Fabergé is perhaps the most famous Russian craftsman, other recognised Russian silversmiths are Ovchinnikov, Sazikov, Nicholls and Plinke, Khlebnikov, Ruckert , Gratchev and the Artels
The Russian standard for silver is based on the zolotnik . This word is derived from the word 'zoloto' which actually means gold. The unit originated as the weight of a gold coin of the same name circulating around the late 11th century in Kievan Russia. A zolotnik originally represented a 1/96th of a pound , then later, 1/72nd of a pound. In the metric system, one zolotnik is equal to 4.266 grams/0.15 ounces and 96 zolotniks equal one Russian pound.
Russian marks converted to sterling values of silver purity degree:
84 zol. = 875/1000
88 zol. = 916.6/1000
91 zol. = 947.9/1000