It's a busy evening; you've been frantically racing around, figuring out what to wear, checking you've got the right time, place, considering who is going to be there…safe to say you're already exhausted. The last thing you need is a complication, then you glance at the necklace you were planning on wearing- it's a mess. But not just a small mess, it is one hot mess; the chain is more knot than chain. Do not despair; try to refrain from throwing your necklace across the room, there certainly isn't any need to ask a friend, partner, or some poor soul who happens to be located near the scene of the crime. We have some handy tips that can get you through this difficult time!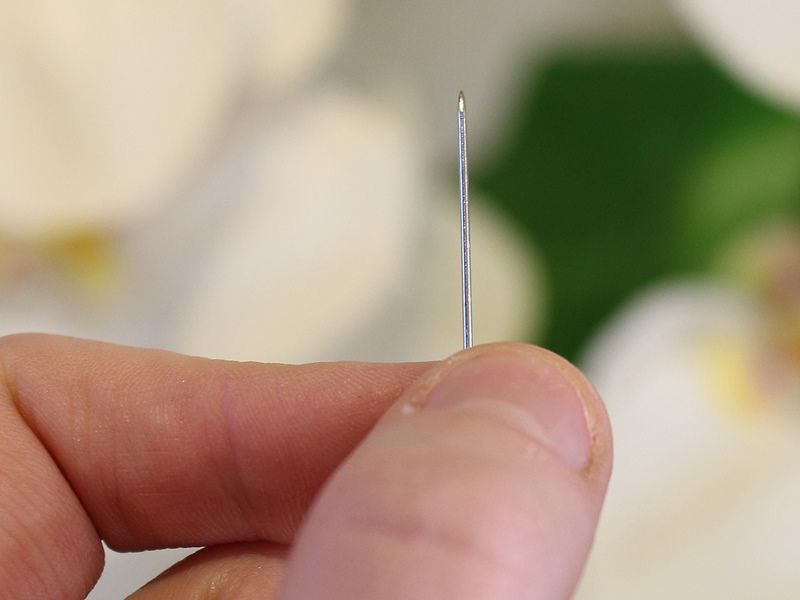 Preparation is key
Get yourself to a flat work surface ASAP. Sometimes the natural thing to do is to attempt to untie the knotted necklace while standing, bringing and holding the offending knot closer to your eyes. However, this is certainly a no-go area. Holding the necklace chain up in the air means that gravity will work its magic, often creating a tighter knot- or even more knots!! So when untangling a necklace please make the most of a flat surface.
Tip 1: If you have a pin, you are already winning
For this method to work seamlessly the optimum number of pins to use is two, however even one will aid you in untangling your necklace.
Place the tips of your two needles into the middle of the knotted area of your necklace, and then gradually pull them away from one another. Once there is a hole big enough in the knotted area you can begin to separate the individual strands of the necklace chain.
This technique can be used as many times as necessary to untangle your necklace.
Tip 2: Baby oil is your friend in this time of crisis.
A word of caution, baby oil is super helpful, but not when it is used in excess. We would advise dabbing a bit of baby oil onto a small piece of cotton wool. Then, wipe the cotton wool over the tangled necklace. The baby oil allows the different parts of the chain to slide off one another more easily.
It can be the case that the baby oil technique is the only one you need to free your precious necklace. However, if it is particularly stubborn, baby oil can be used in conjunction with the pin technique.
Although baby oil doesn't have any harmful chemicals in it, it is still best to give your jewellery a bit of a clean after it has been untangled.
Tip 3: No baby oil? What about baby powder?
Baby powder can be used in the same way as the baby oil. Sprinkle some baby powder over the necklace, with a specific focus on the knotted area. If the knot is particularly bad it might be worth rubbing the powder into the knot/knots, this helps loosen the chain and lessen the friction.
As with the baby oil, baby powder might be enough to untangle your necklace. However, if a more thorough method is required, try a combination of the baby powder with the pin technique.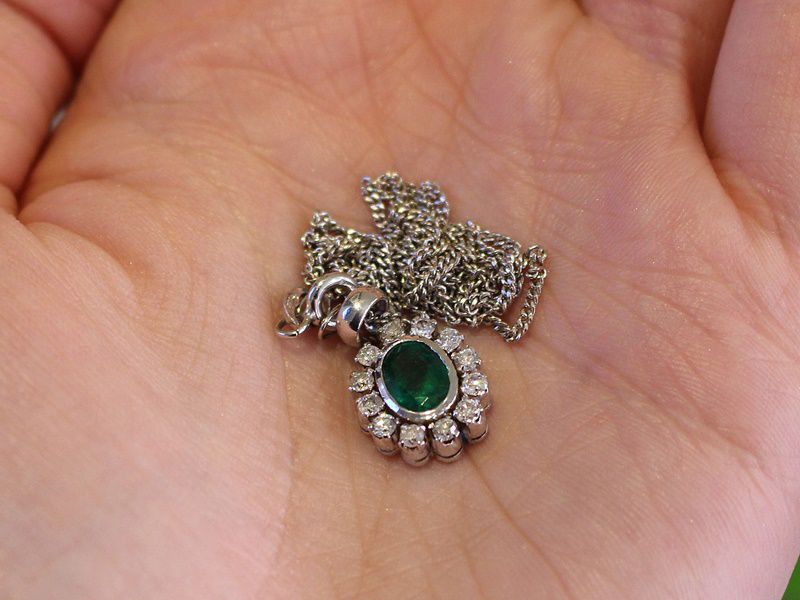 Once you have untangled your necklace give it a bit of a clean to get it looking the best it can!
There you have it…
Now, it's time to celebrate, as by this point I'm almost certain you will have a gorgeous, untangled necklace lying on the work surface in front of you!
These techniques will almost definitely help you untangle your necklace. However, the main problem you may have with your knotted necklace isn't necessarily that it's knotted, but perhaps that is a delicate, cherished piece, that may even be quite an age -for example an antique necklace. In that case it is worth being extra careful when you are using the above techniques. If you are still a bit nervous about untangling your necklace, and it seems beyond your capabilities, it may be worth asking the jewelers who sold you the necklace to help you. Of course that isn't a quick-fix problem, so it's definitely worth trying to master the above three techniques for those times when you need to untangle a necklace there and then.
Rachel Atkinson – Digital Assistant
Rachel is AC Silver's Digital Assistant helping the website and marketing team with many digital tasks including blog post creation and social media assignments.