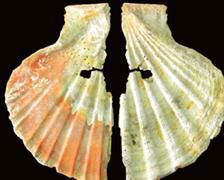 Throughout time, humans have accessorised with jewellery. It has had plentiful purposes: protection against evils, a symbol of status, the wearable art of owning a piece, or even just as means of attracting a little attention.
It is estimated that humans have been wearing jewellery for 75,000. Initially, of course, resources and craftsmanship for creating jewellery were very limited; therefore many items were made of basic materials such as shell or bone, even mammoth tusk. Over time, skills and experience evolved as humanity discovered new materials, eventually taking us to the beautiful jewellery we know today.
Egyptian Know-How
Archaeology has shown us that Ancient Egyptians used gold for crafting their jewellery as early as 4500BC; these beautiful and intricate designs were used by the rich to symbolise power and wealth. Egyptian talismanic jewellery would usually take the form of one of their many gods; scarabs were also a popular choice, designed to bring protection when worn. Ancient Egyptians usually set their jewellery with stones such as lapis lazuli, carnelian, turquoise, and very bright, colourful stones, but this wasn't until around 3000BC.
Mesopotamian Influences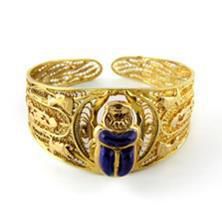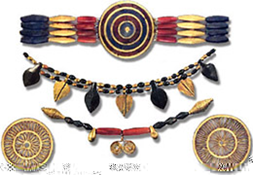 Another fine example of ancient jewellery comes from Mesopotamian cities around 2000BC. Jewellery-making became an important talent within Mesopotamia, and the craftsmen showed a wide variety and understanding of metalwork techniques, such as engraving and filigree. Typical jewellery used in Mesopotamia showed spiral and leaf designs and, like the Egyptians, they used brightly coloured stones such as jaspers, lapis lazuli, agate, and cornelian.
Don't Forget the Greeks
This leads us to Ancient Greece. Greecians had been producing jewellery as early as 1600BC, but it wasn't until 300BC that they really developed their skills for producing coloured jewellery specifically, when the use of stones such as amethysts, emeralds, and pearls began. It was also around this time that the Greeks started to produce cameos from agates and sardonyx, a style which is now heavily associated with Ancient Greek culture.
Originally, Greek jewellery was quite simple in design, but as technique evolved, the jewellery became more complex, being worn only for special occasions or by wealthy Greek women.
Then came the Romans. As a result of Rome conquering most of Europe, a wide variety of materials including diamonds, sapphires, and even amber became more freely available. The Romans were very diverse with their jewellery designs, developing such items as the brooch to pin garments together. It also became quite popular for both men and women to wear rings or signet rings. With the fall of the Roman Empires, it was items such as these rings and brooches that were absorbed into different civilizations.
Today
Thanks to the abilities and craftsmanship of our ancestors, as well as the evolution of designs and styles over time, we have been able to produce so many beautiful items of jewellery. It is the progression of jewellery throughout the years that gives us our legends, myths, and our roots in accessories. Today, jewellery is vastly available to everyone, not just the wealthy. Today, many of us still wear jewellery for protection, meaning, and personal adornment. Although the transition from ancient to modern jewellery offers quite different designs, our core feelings and connection to jewellery have remained the same throughout history.
Claire Hall – Senior Sales Assistant
Claire is the Senior Sales Assistant at AC Silver. Claire commenced her career in 1999, undertaking various roles within the jewellery industry in addition to successfully gaining qualifications in the field.