History of the Silver Cigar Box
History of Cigars
It was in 1492, upon Christopher Columbus' expedition to the New World, that tobacco was first introduced to the Western world. The first example of a primitive cigar was discovered in Cuba, although it was later found to be a popular commodity amongst most Caribbean native populations. It was made using dried and twisted tobacco leaves which would then be rolled in other leaves such as palm or plantain.
Following the natives' example, European sailors soon adopted the habit of smoking tobacco. This rapidly led to the popularity of cigars spreading throughout Europe, beginning with Spain and Portugal, where the practice first became established. Not long after this, at the beginning of the 18th century, the production of cigars as we recognise them today commenced.
The popularity of smoking cigars did not waver throughout the 19th century, and with the advent of the Industrial Revolution in Britain, and the consequential growth of the new middle class, people had more money to spend on this type of commodity. It was during this period that the phrase: "close, but no cigar" was first coined. It originally referred to carnival games that were predominantly aimed at men, and often featured cigars as one of the desirable prizes.
The true devotion of man to his cigar during this period can be demonstrated through 'The Betrothed', an 1886 poem by Rudyard Kipling, in which he compares his love of his smoking habit to his fiancée after she had requested that he give up the practice:
For Maggie has written a letter to give me my choice between
The wee little whimpering Love and the great god Nick o' Teen.
And a woman is only a woman, but a good cigar is a Smoke.
Light me another Cuba - I hold to my first-sworn vows,
If Maggie will have no rival, I'll have no Maggie for Spouse!
The poem is intended to be comedic, yet evidences the popularity of cigars at the time and their high standing within society.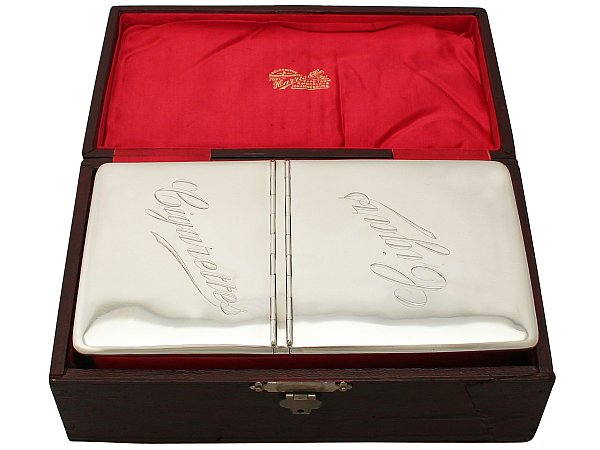 History of the Cigar Box
Cigars were first sold in bundles covered with pigs' bladders (these bundles also tended to contain a vanilla pod to improve the smell). In 1830, however, the banking firm H.Upmann started shipping cigars to London for their directors in sealed cedar boxes, thus beginning the practice of keeping cigars in a wooden box. The use of cedar was particularly popular as it helped prevent cigars from drying out and aided the maturing process.
In 1865, President Lincoln finalized the legislation that required all cigars be sold in boxes, necessitating the increased production of the item. Cigars bought by upper-middle class gentlemen would normally be removed from their original box of purchase and placed instead in a silver cigar box, which has since become a popular collectable. The boxes supplied from the cigar manufacturers have also become collectables in their own right over time.
The most common type of cigar box is known as the 'NW' which stands for 'standard Nailed Wood box', and other than a slight change in lid design, this type of box has remained the same for around 200 years. As a standard, this type of case would hold 50 cigars, and it is celebrated for its practicality far more than its aesthetics. The only form of decoration that these boxes tended to be embellished with was having them 'trimmed', meaning that the box was covered in decorative paper. If the wood was of a higher quality however, the decoration could be applied directly to the wood itself.
In 1870, the new tax law meant that cigar boxes could be made from tin for the first time. The first tin cigar boxes were hand soldered, and were manufactured with paper labels. They displayed a simpler standard of decoration in comparison to the 'NW' boxes, often being printed by the photo-mechanical process with a maximum of four colours. Because of the cheap and lightweight nature of tin, it became the popular choice for manufacturers. Soon, tin cigar box designs branched into 'pocket tins', made for carrying cigars outside of the house.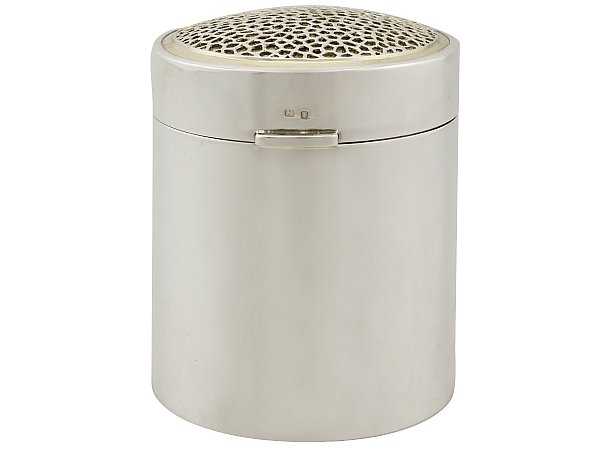 Higher quality boxes were also manufactured at this time to house the luxurious commodity. Aluminium, brass, foil, and silver plate were amongst the favoured materials. Silver plate and aluminium boxes have been dated back to the 1890s, and were possibly used earlier; however brass boxes haven't been reported before the 1930s. More recently, however, cardboard boxes have become more common due to how cheap they are to manufacture.
Coming in many different materials and sizes, cigar boxes have also proved themselves to be curiously multipurpose. Take a look for example, at this video of Paul McCartney using a cigar box in place of a standard guitar body.