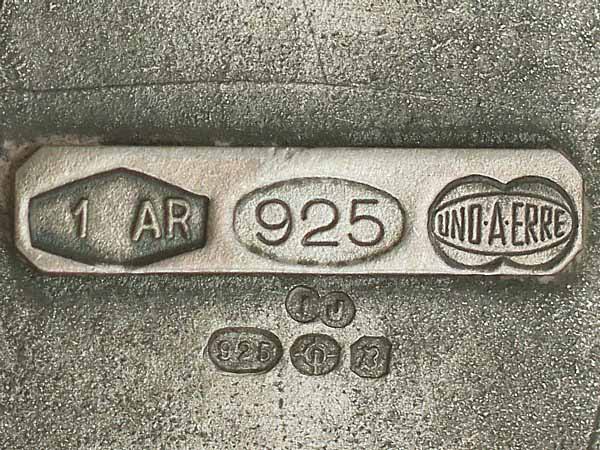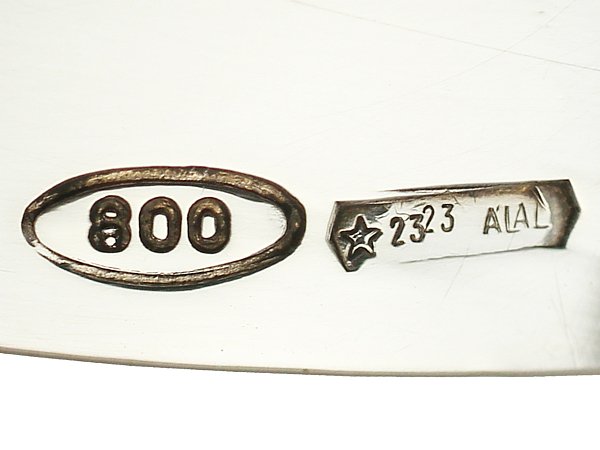 History of Italian Silver & Hallmarking
Prior to its unification in 1870, the nation now known as Italy was a diverse amalgamation of kingdoms, principalities and city states. Much of the land was ruled in part by France, Austria Spain and the Vatican, with the borders shifting as the powers of these empires changed. In the centuries prior to unification, the markings found on silver in these regions was so varied and complex without any definitive system, that they are difficult to classify or determine in any real sense.
This means that Italy, although rich in history, culture and art, is technically a relatively new country in comparison to Britain, France and other European countries. Whereas England and Britain have a clear and determinable history of silver makers and silversmiths, the history of Italy's silver essentially began at the end of the nineteenth century.
The consequence of this is that despite their current fastidious hallmarking system- in comparison to many British silversmiths- the history of Italian silversmiths is not very well documented.
This is in contrast to classifications like the hallmarking system within the UK, which relies not only on images reduced to symbols to signify the town of origin, but also the initials or makers mark, along with a letter to denote the correct date- all of which changes style depending on the exact year, and some of which are incredibly similar to one another.
The Italian silver hallmarking system is unique as it relies on a set of three figured numbers to identify the maker, meaning that often in spite of wear, it is easy to identify the maker of a piece.
The History of Italian Silver
The arrival of the Fascist Party in the 1920s meant that in 1934, new statutes were issued regarding silver marking.
This well organised system was introduced in 1935 so as to add uniformity to the hallmarking structure. The new mark which was chosen was described as a 'lozenge' shape, and the number within the 'lozenge' corresponded to a specific maker.
The Italian silver hallmarking system also used an abbreviation of two letters of the province which the maker was from, to further identify the provenance of the piece. Finally, the silver purity was marked onto each item within an oval, denoting either 800 or 925 per 1000, however the 800 itself was an unofficial mark and there was no uniformity in its shape.
Furthermore, the Fascist party insisted that the symbol for 'Fasces' – an axe bundled with Birch sticks- was included within the hallmark 'lozenge'. After the fall of the party in 1944, the symbol was removed from within the marker's mark.
In 1968, new legislation ordered that the lozenge shaped maker's mark be changed to a rectangle with pointed sides, with a five pointed star symbol on the left side.