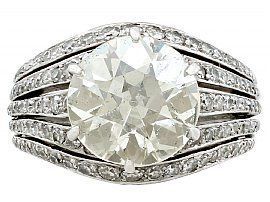 AC Silver offer an exceptional collection of antique diamond jewellery, including fine diamond rings, earrings, bracelets, pendants, watches and more.
Our range of luxury diamond jewellery, includes influences from the iconic Art Deco and Art Nouveau design periods. Our antique diamond jewellery is dated pre-1940, with pieces from the Georgian, Victorian and Edwardian periods.
Of premium quality and delivering a flawless appeal that has lasted through the ages, our diamond jewellery collection at AC Silver offers you the perfect diamond gift to present to your loved one.