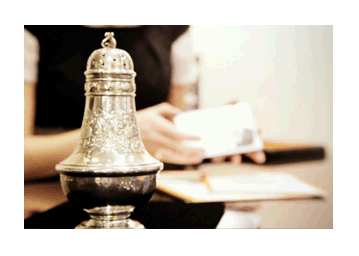 1 - Sole Investment
Customers frequently contact me for advice on future investments regarding antique silver, and antique and contemporary jewellery.
Having dealt with antique silver since the mid 1970's, I am able to share my expert knowledge and experience to inform and advise clients on specific items or certain categories of choice, assisting from single item purchases to the creation and development of an investment portfolio
2 - Personal Pleasure Investment (Objects of Virtu)
There are few items or luxury goods that retain a high percentage of their monetary value over time. The possibility of achieving a future return on your investment in antique silver or antique jewellery may make owning particular items more appealing.
Part Exchange Option
It is possible to part-exchange an item previously bought from AC Silver, against a present purchase at the full purchase price.
You must be able to produce the original purchase receipt with the item description provided at the time of purchase. The original item must be in the same condition as when first bought.
These options are offered as a reflection of the confidence Andrew has in the quality and value of his stock.
"I am able to provide this service due to the high level of quality stock I have for sale in my inventory. I would not purchase and advertise any item for sale if I felt it was not worthy of entering into my inventory." – Andrew Campbell
Contact us with your investment enquiry.