Buying an Antique Engagement Ring
When buying an antique engagement ring, there are some important things to consider. Here AC Silver provides some top tips when buying an antique engagement ring.
Be Informed
When it comes to buying an antique engagement ring, it is worth paying attention to the name, and the title of the ring. There are certain types of engagement ring, which are merely in the antique style, rather than an authentic antique engagement ring. Look for some key buzzwords such as: 'Antique', 'Victorian', or 'Edwardian'. And be aware of the word 'Style'.
Consider the Gemstones
As with any engagement ring, it is a good idea to think about the kind of gemstone that you would like. Diamonds are of course a great choice as they are the strongest stone and are thus able to withstand everyday wear. There are other options available such as emerald engagement rings, but with these options one must consider the solidity of the stone itself before purchase.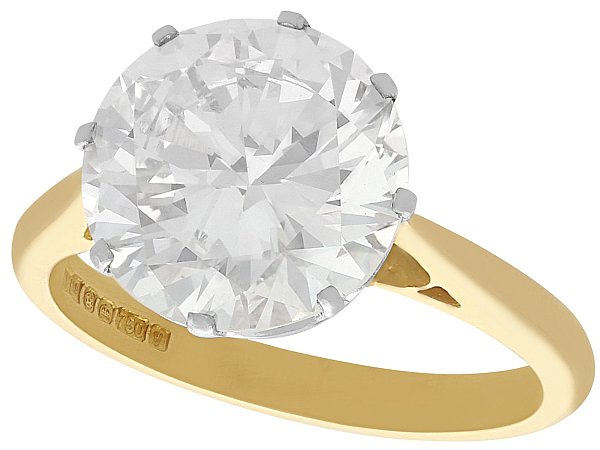 A good option for a durable antique gemstone engagement ring is a sapphire ring, or ruby ring. They are just below diamonds on the Moh's hardness scale, so are a great colourful alternative to an antique diamond engagement ring.
The Setting
Check the stones setting. Have a look into the type of metal that is used to secure the gemstone to the ring. A good metal setting is platinum as it is a very strong metal that will keep your stone very secure. The setting should also be stable in itself, so this is something that should be checked before a purchase goes ahead.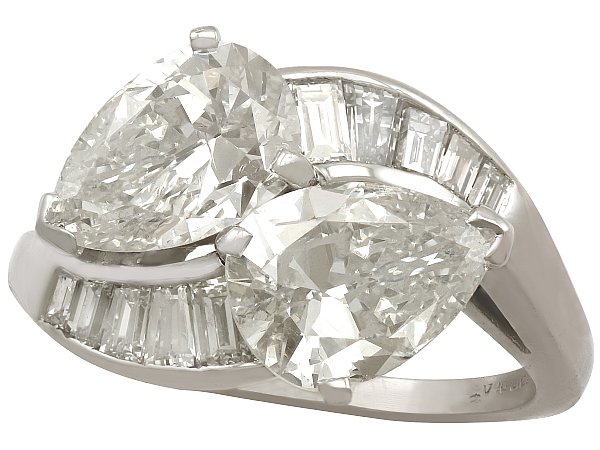 Plan Ahead
An engagement ring means one thing – marriage is imminent. So it is worth planning ahead, and thinking about how you want to wear your engagement and wedding ring. If you want to wear them both on your left-hand ring finger then you'll want them to sit flush. If you choose a chunky antique engagement ring then it won't sit flush with your wedding ring. Therefore, it is worth planning ahead and considering both your antique engagement ring and your wedding ring.
Condition
With any piece of antique jewellery, look for quality. It might not always be obvious, so do make sure you ask the jeweller if it the ring has had any restoration done, or has been re-sized in the past. Often there is nothing wrong with restoration work, as long as it has been done well. However, it is worth knowing about before buying an antique engagement ring.
Price
Naturally when buying an engagement ring, ideally you want to go for the best quality you can afford. Try to avoiding buy a ring just because it is cheap. In fact, typically if an antique gemstone engagement ring is an absolute bargain, then you want to really question the jewellery dealer to make sure that there isn't anything wrong with it. Remember that antique engagement rings and antique jewellery in general will retain its value.
Be realistic. You can't expect that your budget will necessarily get top of the range, e.g. perfect colour clarity and content graded diamond. You can still get a beautiful and high quality piece, even if you don't have thousands and thousands to spend.
Resizing
Sometimes an antique engagement ring won't fit your exact specifications, and may need to be re-sized. It is worth checking if the ring will be compromised if sized up or down, your jeweller will know the answer.
Ongoing Care
Before buying your antique engagement ring, ask for it to be checked over, and for any loose claws to be tightened. Also ask if there is any ongoing care provided with your purchase. If there is, then you should be able to go back to the jeweller for any cleaning or maintenance needs. When it comes to your looking after your ring, make sure you take it off when doing any rigorous housework, and make sure you clean it so that you can stop any hand moisturiser or soap from building up.