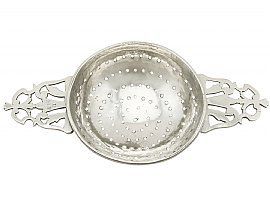 AC Silver is delighted to offer for sale a fine range of sterling silver strainers, including gravy, lemon and tea strainers.
This refined collection of silver strainers features pieces pieces crafted during the Georgian, the Victorian and Edwardian eras, as well as some twentieth century vintage items.
All silverware purchased includes free, and fully insured global shipping.
Learn more about the history of silver strainers