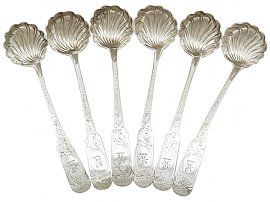 AC Silver is delighted to offer for sale a fine range of silver ladles, including sterling silver soup, sauce, toddy and punch ladles.
This refined collection of silver ladles features pieces from all over the world, with pieces crafted during the Georgian, the Victorian and Edwardian eras, as well as some twentieth century vintage items.
Within the collection you will find highly collectable sterling silver ladles crafted by Hester Batemen and Paul Storr.