Browse these categories under "Continental & European Silver"
At AC Silver we have a fantastic collection of European silver from all over the continent, and are pleased to be able to offer our customers an extraordinary selection of the finest items of this type that we have come across. We are proud to have a selection of fine antique silverware which contains pieces from all of the great ages and eras of modern European history.
Whether you have a particular interest in collecting silverware from one specific country, or are simply a fan of the European style of silverware production and decoration, we encourage you to browse our selection of antique, vintage and contemporary European silverware.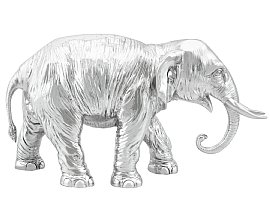 Large Antique Sterling Silver Elephant Sugar Box
Price: GBP £24,950.00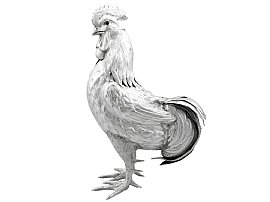 Sterling Silver Cockerel Sugar Box - Antique Victorian (1882)
Price: GBP £24,950.00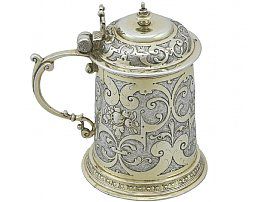 German Silver Tankard - Antique Circa 1610
Price: GBP £18,645.00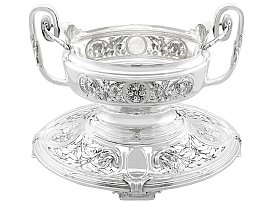 Antique German Silver Centrepiece - Art Nouveau
Price: GBP £10,950.00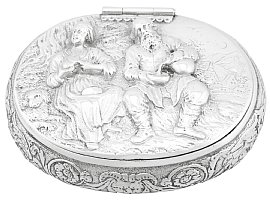 Dutch Silver Tobacco Box - Antique Circa 1690
Price: GBP £9,845.00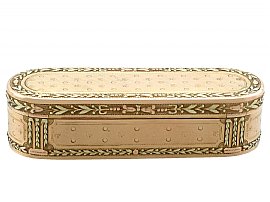 French 20 ct Gold Snuff Box - Antique Circa 1870
Price: GBP £7,950.00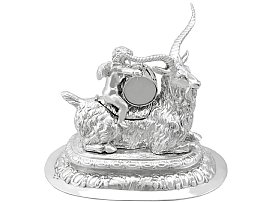 Silver Combination Centrepiece Sugar Box and Salt - Antique
Price: GBP £7,950.00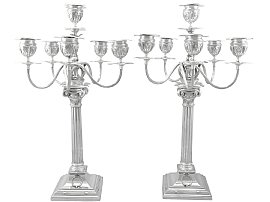 German Silver Candelabra - Antique Circa 1900
Price: GBP £7,950.00
French 18 ct Yellow Gold and Diamond Scent Bottle by Van Cleef & Arpels - Vintage Circa 1950
Price: GBP £7,645.00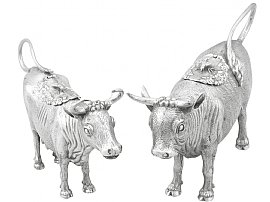 Continental Silver Cow Creamers - Antique Circa 1880
Price: GBP £7,645.00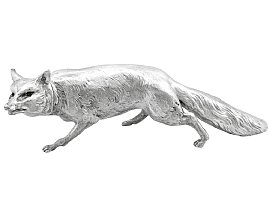 Sterling Silver Fox Sugar Box - Antique George V
Price: GBP £6,950.00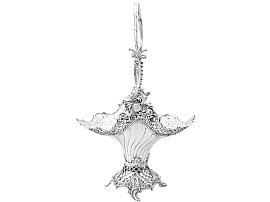 Spanish Silver Flower Basket / Centrepiece - Antique Circa 1860
Price: GBP £6,545.00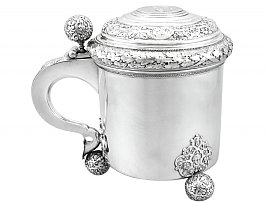 Swedish Silver Peg Tankard - Antique 1898
Price: GBP £5,950.00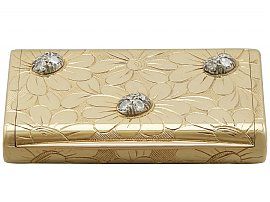 French 18 ct Yellow Gold and Diamond Box by Van Cleef & Arpels - Vintage Circa 1950
Price: GBP £5,445.00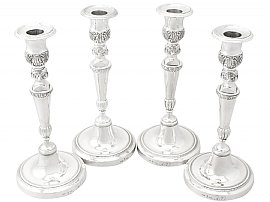 Set of Four Spanish Sterling Silver Candlesticks - French Empire Style - Antique Circa 1830
Price: GBP £5,445.00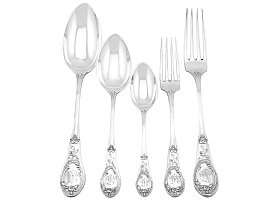 German Silver Canteen of Cutlery for Twelve Persons - Antique Circa 1895
Price: GBP £4,950.00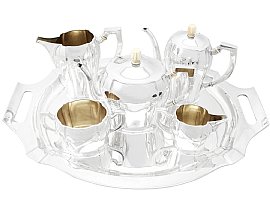 Austro-Hungarian Silver Five Piece Tea and Coffee Service with Tray - Antique Circa 1900
Price: GBP £4,950.00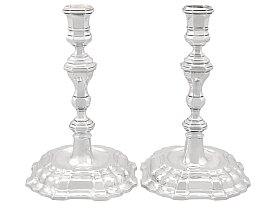 German Silver Candlesticks - Antique Circa 1730
Price: GBP £4,950.00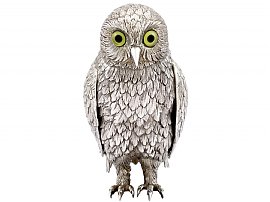 German Sterling Silver Table Owl - Antique Circa 1910
Price: GBP £4,950.00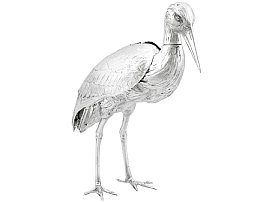 European Silver Sugar Box - Antique Circa 1890
Price: GBP £4,950.00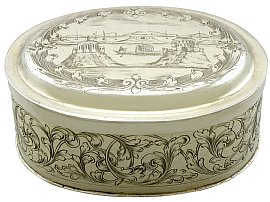 Antique German Silver Gilt Tobacco Box
Price: GBP £4,950.00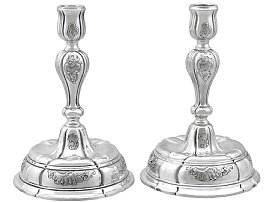 Danish Silver Candlesticks by Georg Jensen - Antique Circa 1920
Price: GBP £4,950.00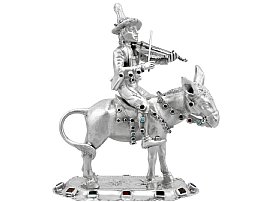 Austro-Hungarian Silver Musician and Donkey Table Ornament - Antique Circa 1895
Price: GBP £4,950.00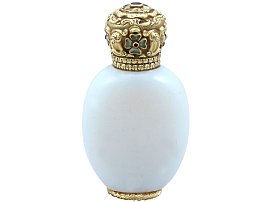 18 ct Yellow Gold, 0.43ct Garnet, Ruby, Hardstone and Glass Scent Bottle - Antique Circa 1845
Price: GBP £4,950.00