Frequently Encountered Newcastle Goldsmiths and Silversmiths
Listed in alphabetical order
Bulman, George
George Bulman worked as an apprentice and later as a journeyman to the silversmith Francis Batty II. After Batty's death, Bulman worked independently for eleven years until his own untimely death by drowning!
Cameron, Alexander
From 1828-1831 Alexander Cameron, a Dundee based jeweller, silversmith, clock and watchmaker, used the Newcastle Assay Office to verify his silver spoons, forks, knives, ladles and tongs.
Cookson, Isaac
The most famous of the early Georgian goldsmiths was Isaac Cookson. He developed a flourishing business based in Newcastle Upon Tyne from a shop previously owned by the late Francis Batty II. After Cookson's death in 1754, the business was sold to his journeymen, John Langlands I (see below) and John Goodrick.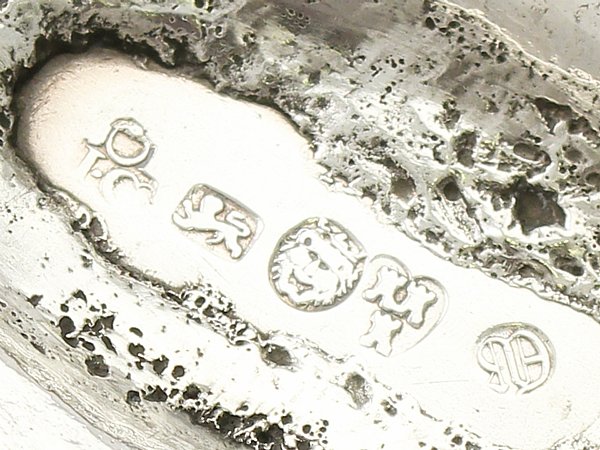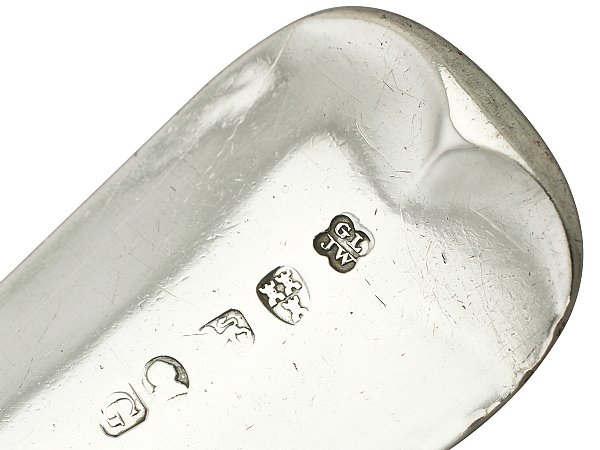 Darling, John
John Darling worked in partnership with John Robertson I until 1798. After many years of working independently, Darling invited his assistant, James Bell to become partner in the business, mainly producing items of jewellery until his death in 1822. Several pieces of silver have survived bearing his mark.
Kirkup, James
Soon after completing his apprenticeship in 1713 under Eli Bilton and John Younghusband, Kirkup started business as a silversmith and jeweller. After his death in 1753 his widow Jane Kirkup continued to manage the shop based in Newcastle town centre and his son, John Kirkup assumed control of the manufacturing side of the business until 1774.
Langlands, John I, John II and Dorothy
For sixty years the Langlands family were the largest manufactureres of plate in Newcastle.
After the death of Isaac Cookson in 1754, two of his former apprentices and journeymen John Langlands I and John Goodrick took over his business manufacturing a moderate range of silverware. This partnership ended with the death of Goodrick in 1757; the business not only survived, but continued to thrive and in 1788 John Langlands I formed a partnership with John Robertson I. This well respected and recognised partnership was dissolved in 1795, two years after Langland's death. Under the management of Langland's son, John Langlands II the business continued to produce a high level of silver plate, and even after his death in 1804, his widow Dorothy Langlands maintained a flourishing business until her retirement in 1814.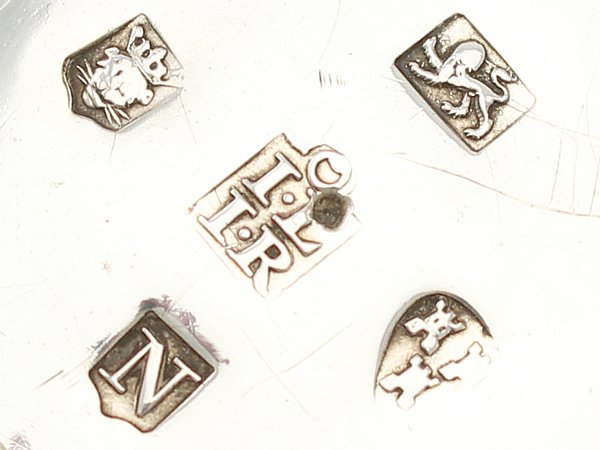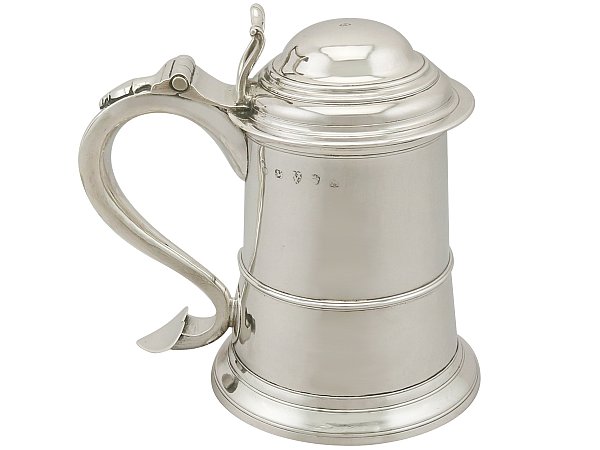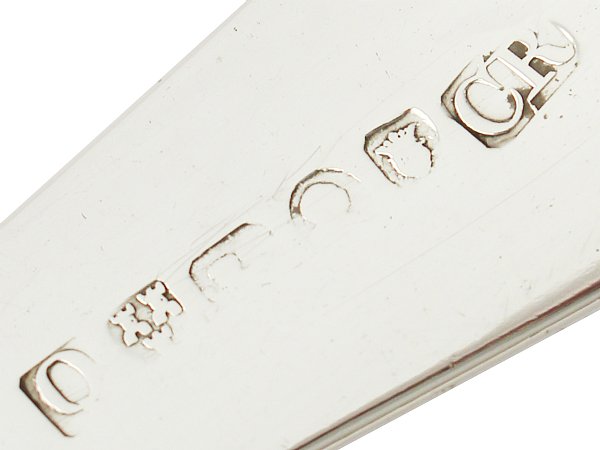 Lister, William I
William Lister I was first registered in the Newcastle records in 1821. In 1840 a partnership was created between Lister and his two sons, Clement and William II, the firm known as Lister and Sons.
Mitchison, John
Not only did Mitchison serve his apprenticeship with John Kirkup, but he continued to work for him until Kirkup's retirement in 1774. For the next ten years he worked in partnership with William Stalker until Stalker withdrew from the trade in 1784. After this time, Mitchison worked independently until his death in 1792.
Partis, Thomas I and Thomas II
Thomas Partis I of Sunderland had his work assayed in Newcaslte from 1720 until 1747, when he was unfortunately murdered! His son Thomas Partis II manufactured plate, and was registed for two years from 1751.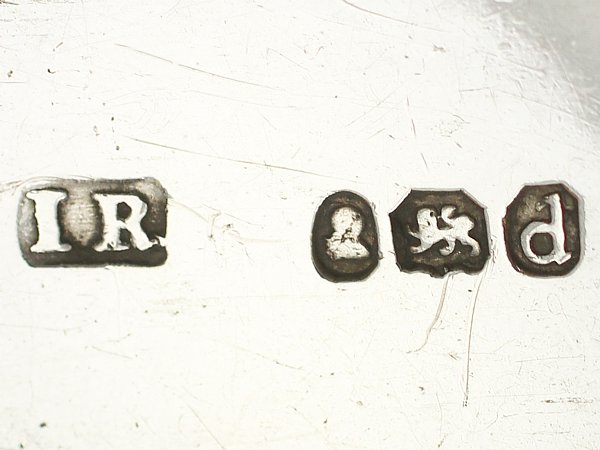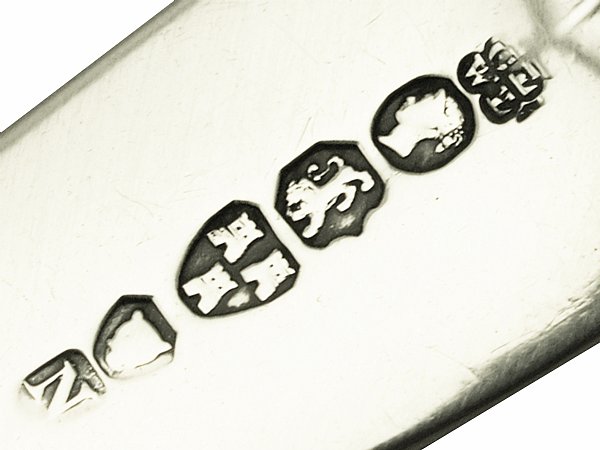 Partis, William
Partis, (probably unrelated to Thomas, see above), learned his trade as a servant to James Kirkup. He traded in Newcastle from 1733 until his death in 1759.
Reid, Christian Ker I
Initially Reid worked with Langlands and Robertson (see above) before setting up business on his own in 1788. Many years later, in 1818 the firm's name became CK Reid and Son when David Reid was taken in to partnership, and then in 1833 it changed again to become Reid and Sons, with the introduction of his younger son Christian Bruce Reid.
The company name is still retained today.
Robertson, John I, John II and Ann
After his initial partnership with John Langlands (see above) ended in 1795, John Robertson I and David Darling created an equally productive, yet very short-lived partnership. After fifteen months this partnership was dissolved and John Robertson worked independantly until his death in 1801. His widow, Ann then ran the business in her own name until she retired in 1811, with the business transferring to her nephew John Robertson II. It was he who divided the business in to two: retail and manufacturing, with the manufacturing section run in joint names of John Robertson II and John Walton (see below). Unfortunately, when Walton withdrew from the firm at the end of 1820, Robertson II went bankrupt.
Sewell, Thomas I
From 1846 Sewell produced a wide range of small silverware such as pieces of flatware, bottle labels and napkin rings. In 1872 he took his son into partnership, and the business was known as T Sewell & Son until his death in 1883.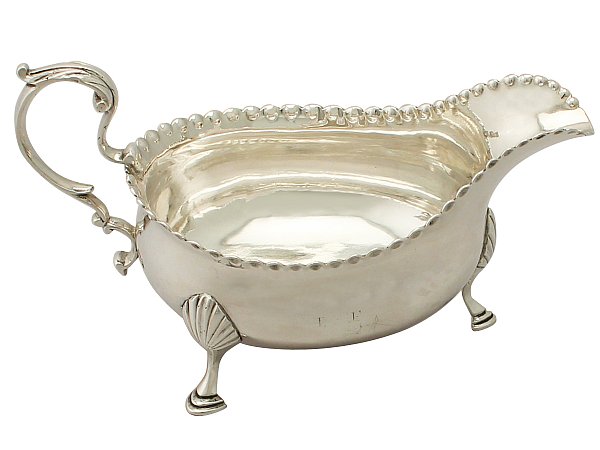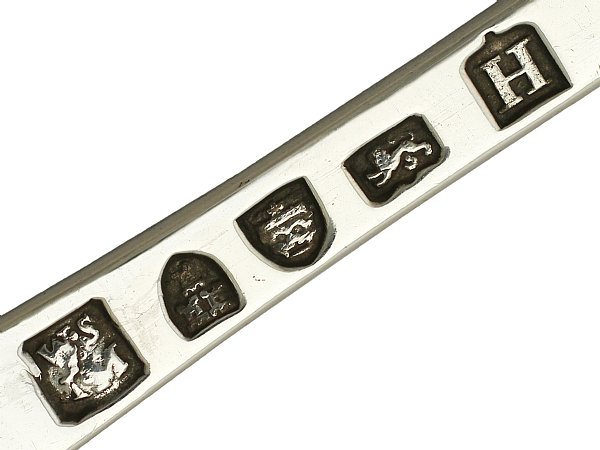 Walton, John
Following his withdrawal from his partnership with John Robertson II (see above) in 1820, Walton became the largest silver plate and jewellery manufacturer in Newcastle, working independently until his retirement in 1866.
Watson, Thomas
Working as a goldsmith, silversmith and jeweller from 1793 to 1845, Watson was recognised as one of the larger manufacturers of the period.
Wheatley, Thomas and James Atkinson
Wheatley was based in the North of England in Carlisle. Between 1826 and 1860 he sent a wide range of silverware to Newcastle for assay. His son James Atkinson Wheatley continued to use his father's mark until 1869.
Wright, John
Following the dissolution of his partnership with George Samuel Lewis in 1824, Wright manufactured small silver items such as flatware and tongs intil 1845.