Scotland has been marking silver since the 15th century. In Medieval Scotland silver was the most important metal used to create highly regarded and powerful items; in particular provincial silver was given to a lot of churches and places of worship. Quite often silversmiths couldn't rely solely on this for their income therefore most trained in other trades such as clock making and gunsmithing. In fact one of the earliest references to silver trading was in 1504 when King James IV paid a Dumfries goldsmith to make falconry equipment. It was common practice for the customer to bring their own silver to the silversmiths to be wrought in early times.
Influences from fashions in London were mirrored in Scottish silver in the 18th century, and later from Sheffield and Birmingham. However, some styles of silver are seen as typical Scottish designs such as that of the bullet teapot and the Quaich.
Traditional Scottish Silver
The Quaich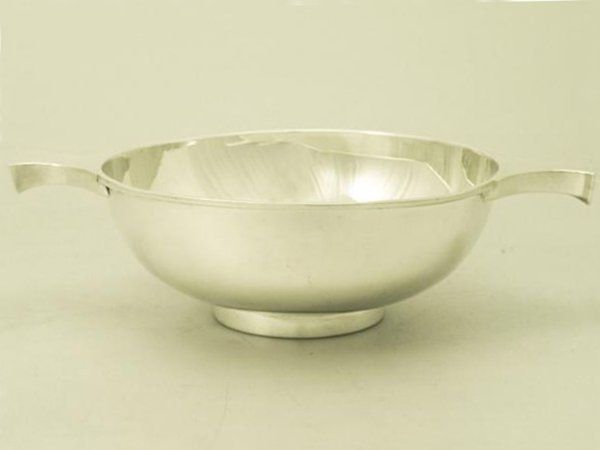 This is known as Scotland's 'Loving cup' or 'Cup Of Friendship'. The word Quaich comes from the Gaelic word 'cuach' meaning cup. It is known as traditional Scottish silver; it is a shallow cup with two handles on opposite sides which were carved out of wood or imitation scallop shell. These two handles show that the cups were intended to be passed around a group. There were also larger ones produced for drinking ale. It originated in the Highlands and was produced from the 17th century. They were originally crafted from wood but later were made out of silver, brass and pewter. This was to make the item more fashionable to the upper classes of northern Scotland. The centre of the bowls could often be engraved with 'SGUAB AS I' which means 'Toss it back'. It was used just as the name describes to offer a welcome drink at gatherings whether that be clans, weddings, christenings or to welcome friends into the home.
The Bullet Teapot
The bullet teapot was also very popular in Scotland and there are some fine examples made by William Ayton and Edward Lothian from the Georgian era. Another popular item of silver in the 18th and 19th century Scotland was that of the harsh spoon. This is a serving spoon which measures 30-40 cm long and was used to serve meat and potatoes.
Scottish Silver Hallmarking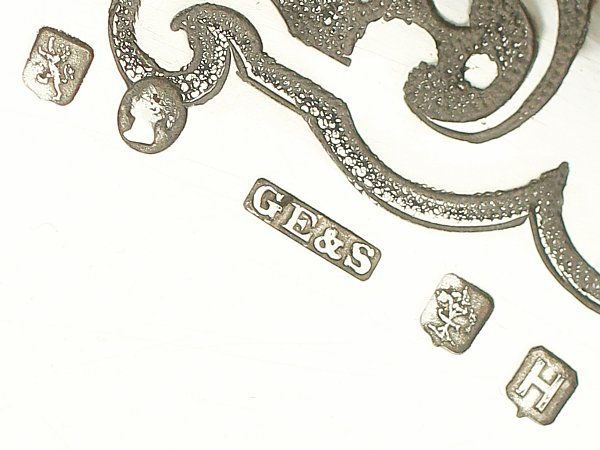 Scottish silver hallmarks have a wonderful and interesting history, even just how they were created in different towns alone in the early centuries tells us about the time they were created. Silver hallmarks were freely created by both individuals and clans in the middle ages. For cities and towns symbols and emblems were the town's marks which were a part of the cities coat of arms. Some hallmarks have even been found to link to Scottish legends to which of course Scotland is steeped in. Silversmiths also used to travel around a lot which is why you may see the initials of silversmiths with different town marks. Up until 1964 there were two assay offices in Scotland, one in Edinburgh and one in Glasgow to which only Edinburgh now remains.
Learn more about Scottish silver hallmarks
Scotland's Assay Office's and hallmarks
Edinburgh
The Edinburgh office is still open today and the only left in Scotland, in fact it's one of four left in the UK. The history of Hallmarking at the Edinburgh Assay office can be traced back to 1457. This was when the Incorporation of Goldsmiths of the City of Edinburgh was established. When hallmarking was first brought in the craft was only carried out by the Deacon or otherwise known as head of the craft. The town mark of Edinburgh is a three towered castle; this mark was seen with the maker's mark and the deacon's mark until 1681. At this time an assay master was appointed to oversee this and a date letter system was also introduced; the first of which was John Borthwick. In 1687 King James VII granted it a Royal Charter which brought life into the city. Hallmarks prior to 1759 have an additional Assays Masters Mark which was replaced by the thistle mark in 1759. From this date until 1974 Scottish silver holds a thistle mark, this was replaced by the rampant lion in 1975. The Assay office has been transformed from a former church built in 1816 and was reopened as the Assay office by Princess Anne in 1999.
Glasgow
The Glasgow office opened in 1819 and was that of one silversmith company Robert Gray & Son. The town mark is a tree, a fish and a bell. The assay office closed its doors in 1964. Items produced in the 17th century were marked similar to that of other Scottish provincial towns.
Scottish Provincial Silver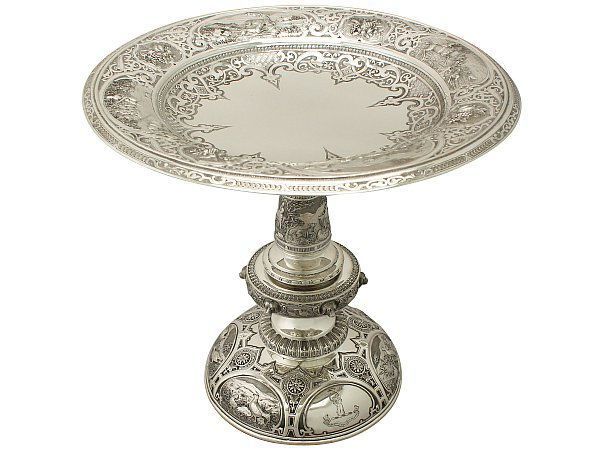 It was seldom that silversmiths sent their items of silver to be hallmarked at the Edinburgh or Glasgow offices. Items were only marked with the maker's initial and with the town the item was crafted in. This was usually done to avoid the duty charge which was re-imposed in 1784. That's why for up to the period of 1860 there is more town marked plate than there is duty marked silver. That's why provincial silver has become quite collectable due to that little of this silver exits beyond 1860 and were made by burgh craftsmen to which little is known. Items which are considered to be Scottish Provincial are ones made in Glasgow prior to 1819.
There was a much wider area of manufacture in Scotland than in England, and therefore many hallmarks for smaller areas. Some provincial hallmarks include:
Perth: Lamb and flag, the sign of St. John
Aberdeen: ADD
Elgin: ELN
Banff: BA
Inverness: INS, or a mark of a camel
Scottish Silversmiths
Coline Allan Circa 1740-1774 of Aberdeen.
This is a great example of burgh craftsmen that had many trades. Not only was he a great silversmith, he was also a watch maker, but he also established a factory for making granite slabs, table tops and chimneys.
William Ayton Edinburgh (1739-40)
This silversmith made many items of silver from salvers to bullet pot tea pots and tea urns. A candleholder and pair of candle snuffers from William Ayton can be found in the national museums of Scotland.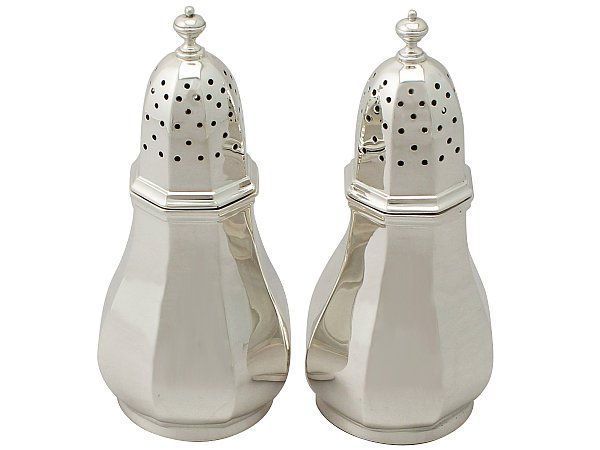 Hamilton & Inches (1866 – present)
This company started with Robert Kirk Inches and his uncles James Hamilton in 1866. For the first 2 years they took night shifts whilst the other slept to stop thieves. Twenty years later the company was given his Majesty's Clockmaker and keeper in Palaces and Houses of Scotland in 1887. This is said to date from the reign of James I and IV. It is the only Scottish manufacturing goldsmiths company to survive from 19th century.